Boot Into Recovery Mode On Moto Z2 Force and you have the functionality for factory data reset and a bunch of other features. The mode is essentially a different partition where the users and developers receive varying features. The mode also allows to install and update applications and system apps along with repairing it for its optimization. It takes a special combination of hardware buttons to access this boot sector of the system.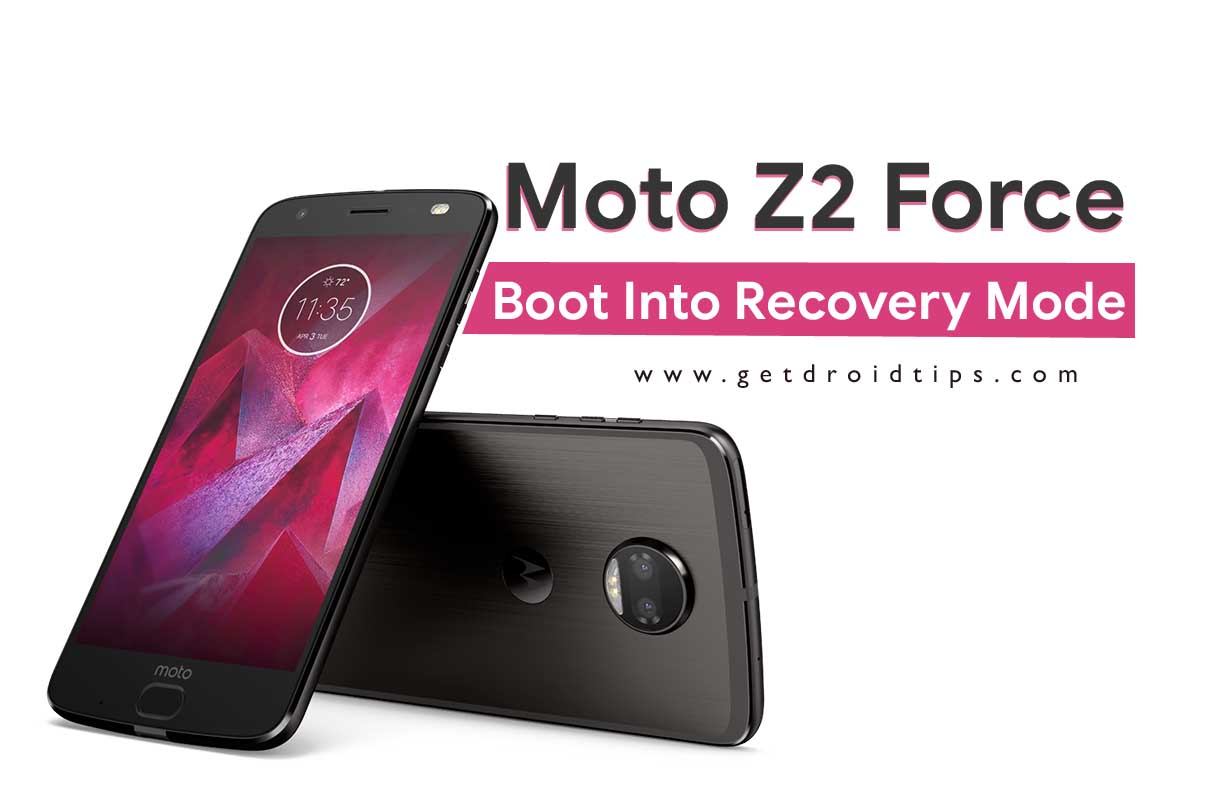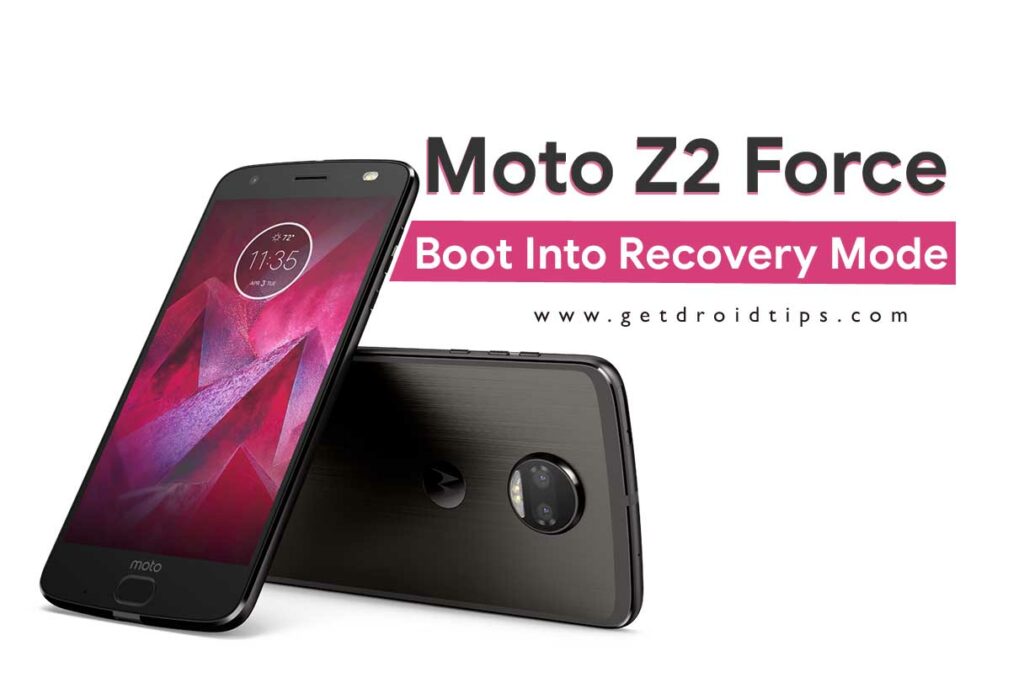 Recovery Mode comes into play when the phone becomes unresponsive or crashes or locks up itself. It is used across all the devices to overcome crashing apps and system, to reset the phone back into factory settings and more.
How To Boot Into Recovery Mode On Moto Z2 Force?
There is basically two methods i.e Hardware and Software mode using which, you can enter the recovery mode on your phone and obtain the further functionality. We have specified a step-by-step guide on how to reboot into this mode.
Rebooting Using Hardware Method
Switch OFF the phone and keep it idle for few seconds.
Hold the phone and press Power button and Volume Down button together and hold it firmly.
This will initiate the command to boot into recovery mode. Release the buttons only after the recovery option pops up on the screen.
From the available options, scroll to the Recovery Mode and press the Power button to select it.
Rebooting Using Software Method
Firstly, you'll have to download and install ADB and Fastboot Drivers on your computer.
Now, connect your phone to the computer using a USB Cable (Remember to keep the phone ON).
Open the Command Prompt on-screen and enter the command: "adb reboot recovery".
This will initiate recovery mode on your phone.
If you have root your phone, you can opt for a third-party app that allows you to reboot into recovery mode i.e. Quick Boot. It is available in Play Store and you can easily download and install it. Congratulations, you have learned how to boot into recovery mode on your Moto Z2 Force. Now you can perform these easy steps on your phone and give it a try.
Don't stop reading here. There are a bunch of other useful and helpful tips and tricks, deals, and guides on GetDroidTips which you can practice on your smartphone and computer. Perform a hard reset on your Moto Z2 Force and a bunch of other related and compatible Android smartphones using this method.  Boot into safe mode on your Moto X4. Learn the easiest way to secure your phone from being stolen, lost, data theft and more.