The vast majority of Android users boot an Android device into recovery mode the moment they wish to reset the factory setting of their mobile phones. This is just in case they really want to clean their phone off certain settings. Developers may possible boot an Android device in recovery mode whenever they plan to test the performance of a particular application. If you want to boot into recovery mode on Redmi 5 Plus, then this guide will guide you.
After the launch of the Xiaomi Redmi 5 Plus, the device was massively purchased. Since then, most of the users of this device want to get more from their device. To be able to add more features to their device, improving device overall performance using custom kernels amongst other benefits. Learning how to enter recovery mode on your Xiaomi Redmi 5 Plus is important, especially if you want to become an advanced Android user.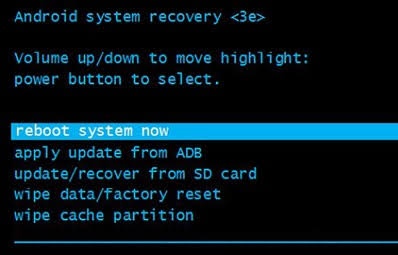 The recovery mode can be accessed easily and used on Android-based devices be it pure or customised. So rebooting the recovery option should be intuitive. However, if you are relatively new to the Android operating system and want to learn ways in which the recovery mode can be reached on your device, the process below would be of immense help.
RECOMMENDED READ: Redmi 5 and Redmi 5 Plus: How to Reboot into Fastboot Mode
Recovery mode for Android devices is typically where we look when our device does not boot into the regular Android operating system. It is from here we are introduced to the option of performing a factory reset, installing an OTA update via ADB and more.
During this step by step process, you will be exposed to everything about the recovery option ranging from why and when you should consider using this hidden function, when to flash a custom recovery app in order to replace the custom software, what operations can be accomplished using this built-in Android function and how to enter this environment whether the stock or the custom recovery images is involved.
Note: Before you commence on this option, make sure you backup any data that is important to you as your personal files and other important information on your device will like to be wiped during the process. Cloud storage and external microSD cards are options where your data can be stored on.
Also, ensure that your device is charged to avoid complications during the procedure.
Steps to Boot into Recovery Mode on Redmi 5 Plus
– Completely power down your Xiaomi Redmi 5 Plus device
– When it has gone completely off, press and hold the volume up key plus the power key for about 10 seconds
– Release power key when the splash screen appears
– Keep pressing the volume up key until recovery mode appears
– A number of options would be displayed but since we are only interested in the recovery option, Tap the recovery option
– Then tap the button visible to confirm you want to boot into recovery mode
– Wait for your Xiaomi device to boot into recovery mode
– This page would show you a phone with a USB cable that is sitting right below the device. This is the phone instructing you that you can now plug the USB cable from your personal computer/laptop and into the device.
From here, you can initiate any type of restore or reinstall procedures from your Xiaomi MI Suite (You can check out our previous article on how to install the MI Suite on your device) or anything else that requires you to be in recovery mode on Redmi 5 Plus.