In this Borderlands 3 Guide, we will show you how your character could emote in the game on PS4, Xbox, and PC. This is one of those action role-playing first-person shooters that doesn't need any introduction of sorts. A worthy successor to the Borderlands 2, this has scaled the popularity charts in no time whatsoever. Its gameplay, quests, side missions are all worth commendable. Add to the fact that your character could emote as well, and this further notches up the interest level.
For the unaware, emote refers to the ability of your character to communicate with other players. Well, there already exist other methods for the same, like using Chatbot, etc. But these methods were too monotonous in nature and didn't have that extra bit of flare. However, using emote, you could make your character display a wide range of emotions. The usual one includes singing, dance, flirt, laugh, and taunt. While Hearts, Robot Dance, Chicken Dance, Finger Dance could be counted as the more intriguing ones.
Although all these are definitely worth giving a shot, yet the issue is that this option is baked so deep inside the menu that most users aren't able to make use of it in the first place. If you are also having issues in getting hold of it, then this guide will come in handy. Today, we will show you how to emote in Borderlands 3. The instructions will be listed out for all three platforms- PC, PS4, and Xbox. So without further ado, let's begin.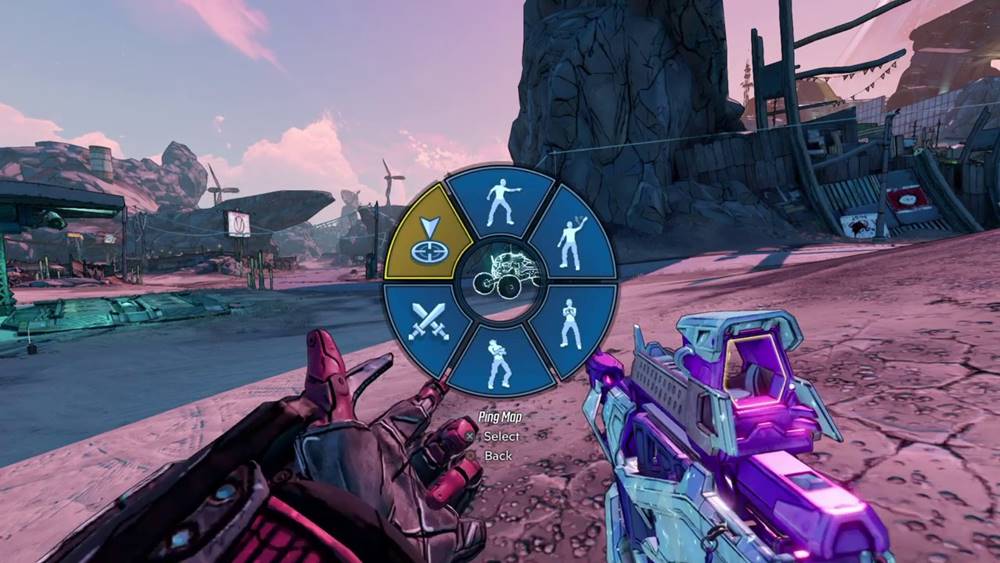 Borderlands 3 Emote Guide: How to Emote on PS4, Xbox, and PC
The steps to equip these emotes are simple. Just head over to your ship and meet the black market dealer Crazy Earl. He will then offer you the required emotes, in exchange for Eridium. Well, the thing is many users have already been able to get their hands on the emote, but when it comes to using them, they get slightly confused.
And we couldn't blame them either. This is because the option is somewhat hidden from the normal line of slight, both for the PC as well as PS4/Xbox users. But fret not. This guide will show you how to emote in Borderlands 3. The instructions will be laid down first for the consoles followed by the PC.
Emote on Ps4, Xbox and PC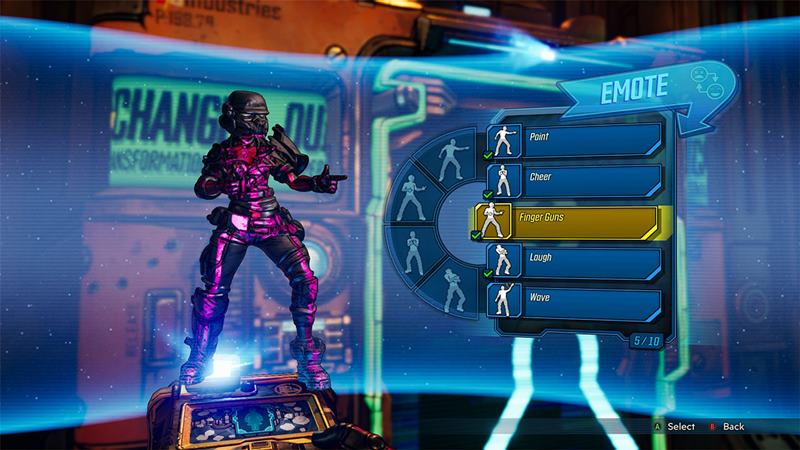 To emote on PS4, simply hold the Options button. On the other hand, for Xbox users, they need to hold the Menu button and the menu shall appear on your screen. Do keep in mind that you have to hold the said buttons for a few seconds, simply pressing it will bring up the game menu, and that wouldn't do any god as such. Then, once the circular emote menu appears, select the desired one. PS4 users could make use of the X key, while the Xbox One users should press the A key.
On the other hand, the PC users could simply press the Z key to bring up the emote menu. Then select the desired emote and that is it. You don't need to long press and hold that key, a simple tap is all that is needed. Just keep in mind that you could equip a maximum of 4 emotes at one point in time. So make the selection wisely, when it comes to picking up your favorite emotes.
With that, we conclude the guide on how to emote in Borderland 3. We have mentioned the steps for PS4, Xbox, and PC. If you still have any doubts, do let us know in the comments section below. Rounding off, here are some iPhone Tips and Tricks, PC tips and tricks, and Android Tips and Trick that you should check out as well.