Gears Of War is a popular series of games that is well known for its dynamic, edge-of-the-seat gameplay using unique shooting techniques. And now, Gears Tactics has successfully taken the essence of the franchise and moulded it into an engaging squad-centric style of gameplay. The game is has hit the markets today and it is gaining wide acclamation due to its stunning graphics and wicked soundtracks. Moreover, the game is developed by Xbox Studios so it is exclusive to Xbox One and Microsoft Windows only. Other platform users might get upset after hearing this.
While playing the game, one of the first places where players tend to get stuck is during the boss fight. One of the main boss fights is with the Brumak. If you're one of them, well, look no further! Right here, we brought you a detailed guide that will help you conquer this deadly foe and progress along with the game. And believe us, it's one roller coaster ride of a battle, but will leave you wanting for more once you've gotten the hang of it. So let's get started with the Fight.
Who is Brumak?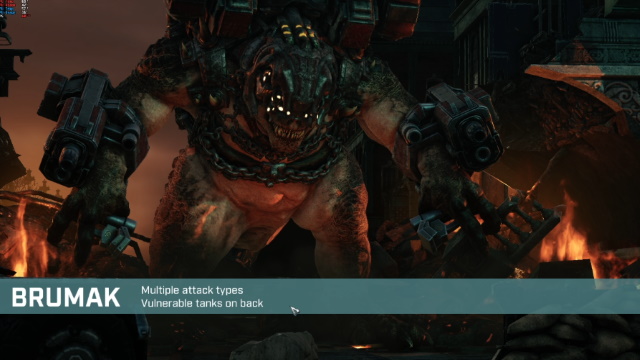 Brumak is a particular boss and is notorious for emerging without warning. You will see him emerge during Act 1, Chapter 6 (Into The Fire), literally ambushing the player. Defeating it, however, is not as hard as many believe it to be. If you use the right approach, it can be an easier task though. We're giving a step-by-step strategy below. So follow accordingly and defeat him to claim victory.
Battling The Beast
The first important thing you need to remember is that you must have your squad surrounding this behemoth from all sides. Then attack it strategically. Staying huddled together will only make you an easier target and will lead you to the "game over" screen soon.
You must've definitely noticed the three tank barrels on the Brumak's backside. These are what you must target to defeat it. Use your soldiers to fire at these tanks, and when the Brumak turns around to respond to your attack, use another soldier with an open field towards the tanks to fire at them again.
Soldiers in close proximity to the Brumak seem to be targeted the most. So when your men become low in health, move them away to heal them and position your healthier men near the Brumak to distract it. Switching between them strategically helps make this battle a whole lot easier.
You can get rid of the smaller foes by swiftly closing down the E-Holes.
Watch out for those rockets. They can do a whole lot of damage, so avoid them by moving out of the red zones as much as possible.
Keep these points in mind, and fight on until you defeat the Brumak. Congrats on your victory, soldier!
Wrap-UP
This guide was to help the players of the latest game Gear Tactics to defeat Brumak in a boss fight. After following our strategy guide they and defeat him. We hope our guide helped you.  If you have any queries or feedback, feel free to comment down below with your Name and E-mail ID. Likewise, check out our iPhone Tips and Tricks, PC tips and tricks, and Android Tips and Tricks for more such tips and tricks. We urge you to participate in the $100 giveaway by subscribing to our YouTube Channel. Thank You.