When it comes to customization Android is efficient and capable enough to withstand experiments with custom ROMs, recoveries, mods and what not. Over recent years, we have been seeing a remarkable increase in the users who are opting for custom ROMs. People often underestimate Android in the security aspects due to its open source nature. This is not true. if we take a look at brands like Samsung, it incorporates some high-end security mechanism on its devices.
Speaking of which, if its a Samsung device, customizing may not be easy as it is with other OEMs. Samsung incorporates the RMM Lock on its Galaxy devices. Now let's see what exactly RMM is and what it can do.
What is RMM State Lock..?
RMM stands for Remote Monitoring and Management. It doesn't let the users to get root access to their device. This way it prevents the users to flash custom ROMs. RMM State lock is enabled when you format or reboot your device. This means if someone steals your device or let's say finds the device in case you lose it, then he has to first format the phone to use. RMM won't let it happen. If you try to use a SIM card that is of some other country, then RMM will not let you use that. This way RMM makes sure your phone stays fortified.
However, this can be a hassle for the users who want to flash custom ROMs. Let's say wants to switch from One custom ROM to other. Then RMM will prevent you from doing any modifications. In this guide, we will tell you how to ByPass RMM State Lock on a Samsung Galaxy device. Basically, we will be using a tool called RMM State Lock fix which is developed by XDA developer BlackMesa123. Thanks and cheers to him for his good work. Below we have put up the download link for the tool. Also, we have mentioned in details about how.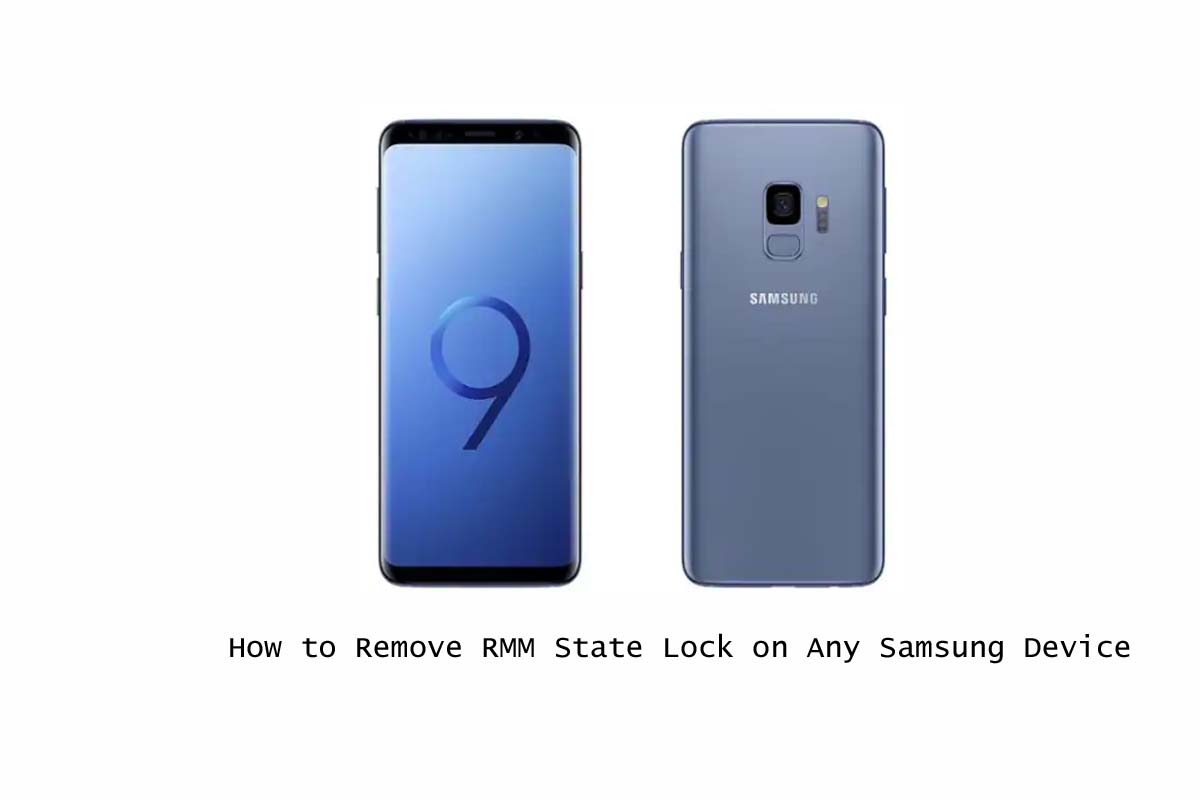 Remember that your device needs to be installed with the latest TWRP so as to install the RMM state lock fix tool. our websites have TWRP installation guides for various Samsung devices. You can follow that depending on your device.
How to ByPass RMM State Lock on Any Samsung Galaxy Device
Before proceeding, you need to follow some basic guidelines and most important to download the RMM state lock tool.
Downloads
You May Also Like,
Pre-requisite
GetDroidTips will not be responsible for bricking of devices due to faulty installation by the user. Follow the guide carefully at your own risk.
Steps to Remove RMM Stat Lock on Samsung Galaxy Device
Step- 1 Go to device Settings -> Developer options > OEM Unlock toggle. If the RMM state lock is enabled, you will see the OEM option greyed out and inaccessible.
Step-2 Also make sure to check the uptime. To check it, Go to the Settings -> About phone -> status -> Uptime.
Step-3 Now, boot your device into TWRP recovery. Switch off device > Press Vol UP + Power button till screen vibrates.
Step-4 In the TWRP, connect your device to the PC. Then copy the RMM state lock fix zip file to your device from the PC.
Step-5 Now, from the TWRP menu, Select Install > Browse and select the RMM State Lock Fix zip.
Step-6 Swipe at the bottom and confirm to install the mod.
So, that's it, guys. if you want to remove or bypass RMM state lock on your Samsung Galaxy Device then use this guide. We hope this was helpful. Follow GetDroidTips for all important guides and tutorials.