In this guide, we will show you how to get the Bloodstream blueprint in the Call of Duty Warzone game. Belonging to the battle royale genre, Warzone is part of the 2019 title Modern Warfare. Allowing online multiplayer combat up to 150 players, the game is set in the fictional city of Verdansk.
While Plunder and battle Royale are the two main game modes, Warzone welcomed a new currency system which it calls Cash and could effectively be used at Buy Stations. This cash could be used to access custom classes or purchase items like killstreaks and gas masks. Along the same lines, the game also offers some goodies in the form of weapon blueprints.
As of now, the Bloodstream blueprint is the latest weapon being offered in the Call of Duty Warzone game. As part of the latest Twitch promotion, the offering is being made to all its userbase, granted that they qualify a few requirements. In this tutorial, we will help you in getting your hands on the Bloodstream AR in Call of Duty: Warzone.
Apart from that, there are a few other rewards that you will end up getting along the way. Let's have a look at all these prerequisites and goodies that you will be gifting yourself upon completing this Twitch promotion. Follow along.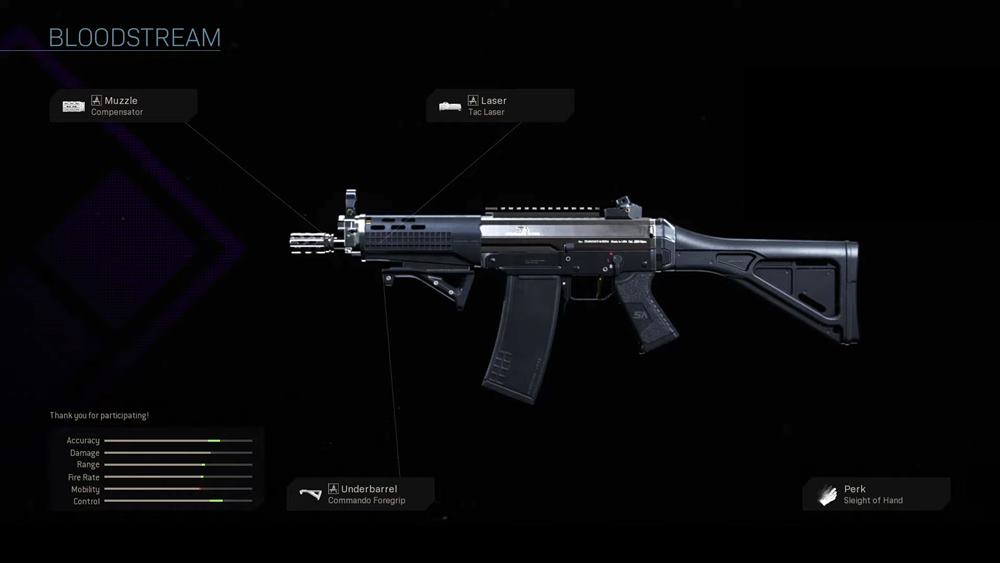 Call of Duty: Warzone: How to get Bloodstream Blueprint
Before we list out the steps to get the Bloodstream Blueprint, let's check out more about this weapon set. A variant of the Assault Rifle Juliet, it is based on the Grau 5.56. Coming loaded with Tac Laser, Compensator, Commando Foregrip, and the Sleight of Hand perk, one cannot ask for more from this weapon.
It is an excellent choice if you are looking for any weapon with short and medium range. The icing on the cake proves to be the gun's good accuracy and control. So with so much of offerings at stake, that too without spending a dime, the curiosity of the gamers surrounding this weapon is at an all-time high. On that note, here are the steps to gift yourself Bloodstream blueprint in the Call of Duty Warzone game.
Create a COD Account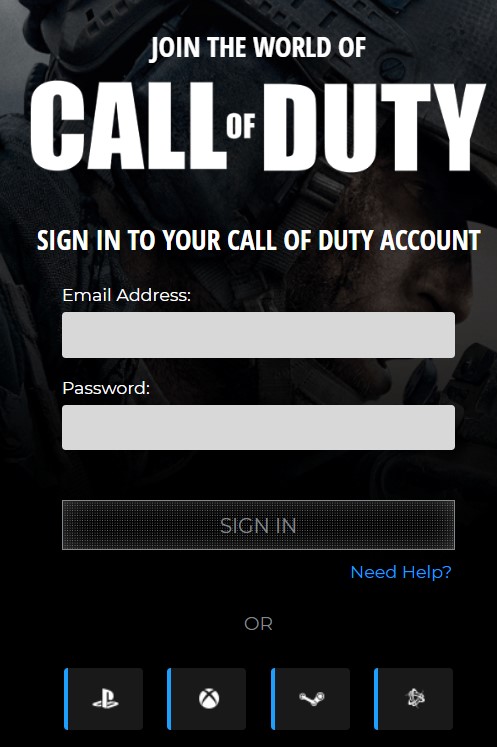 To begin with, you need a Call of Duty account. Head over to the signup page and create one right away. if you already have it, you may skip this step and move over to the next one.
Link COD Account with Twitch Account
Once you have created the COD account, you need to link it with your Twitch account. If you have already done so, we would suggest you re-link it the second time. This will make sure that you have got the required permissions for earning the Bloodstream blueprint in Call of Duty Warzone.
Stream Content
Now head over to Twitch and go to the Call of Duty: Modern Warfare streams. Do keep in mind that not all the streams are eligible for drops. The ones that are should be labeled as drops are enabled. This indicates that you are officially watching the stream to qualify for the reward. You now just have to stream this gameplay for a stipulated time-period, given below.
Bloodstream Blueprint Rewards
Here's what all you would be rewarding yourself with, after spending your quality time streaming the gameplay on Twitch. Stream for one hour and you should get the 'Censory Overload' spray. Add another hour to it and you should welcome the 'Love the Bomb' emblem. Finally, a three-hour twitch stream should reward you with the Bloodstream assault rifle weapon blueprint.
So this was all from this guide on how to get the Bloodstream blueprint in the Call of Duty Warzone game. Make sure you hop on to the steps right away as the rewards will disappear on July 16 at 10 a.m. Pacific time. But even then, there are some iPhone Tips and Tricks, PC tips and tricks, and Android Tips and Trick that comes with no expiry date and time whatsoever.