Getting a brand new android Smartphone is always thrilling. However, it is also true the craze for the new phone stays for few days. When we bring new phone at home we try out new features, apps and widgets and lot more for a better experience.
If we talk about the wallpapers a smartphone owner tends to change it in the initial days but as time passes the excitement of changing wallpaper also goes away. Moreover changing it manually I believe would be the last thing to do with the phone.
So about if your wallpaper changes automatically to give you a new and fresh experience after some interval? Isn't great? So here we have brought you a quick guide to change the wallpaper of your Android Smartphone automatically.
There are lot many apps and options available on the Google play store for download. Some of the best apps to download are
Wallpaper Changer
One of the famous app for changing wallpapers it offers the change of wallpaper in certain minutes, weeks, days, as you set the interval. It also facilitates awesome features like changing the wallpaper whenever you unlock the phone, cropping or resizing the images and setting the wallpapers in a certain fashion or periodic order.
IFTTT (If This Then That)
Also you can try IFTTT to rotate the wallpapers on your device which inter connects apps and services to perform certain actions. The best among them is changing the background on an android device. With its triggers you can add or remove photos in the dropbox, adding a picture from RSS feed or Instagram or from Flickr feed.
Arrow launcher by Microsoft
It includes bin wallpapers which are updated on a regular basis. It features location-based app, giving you an excellent experience much more than just changing wallpapers. Also, it is good for battery optimization.
Steps to Change Android Wallpaper Automatically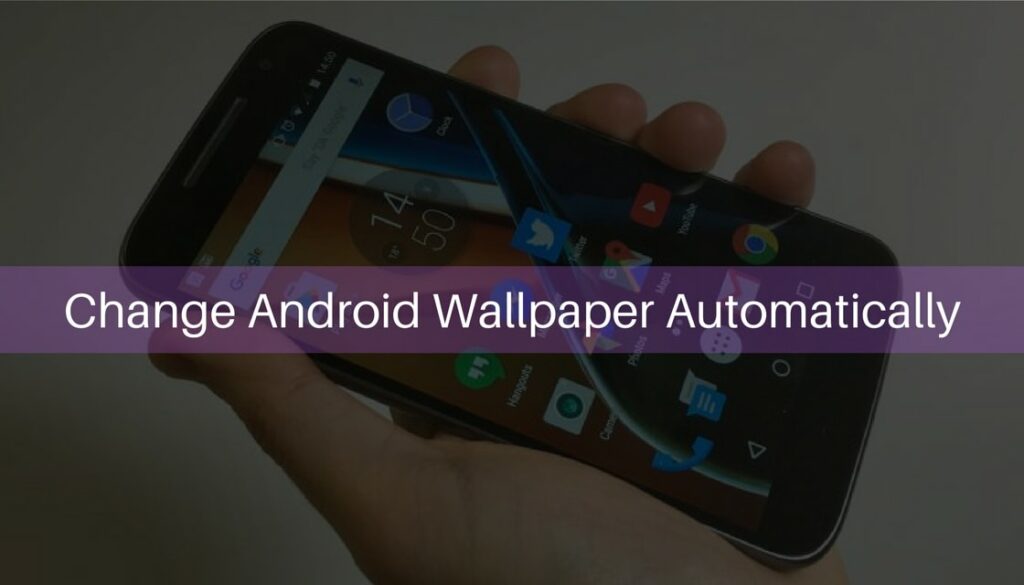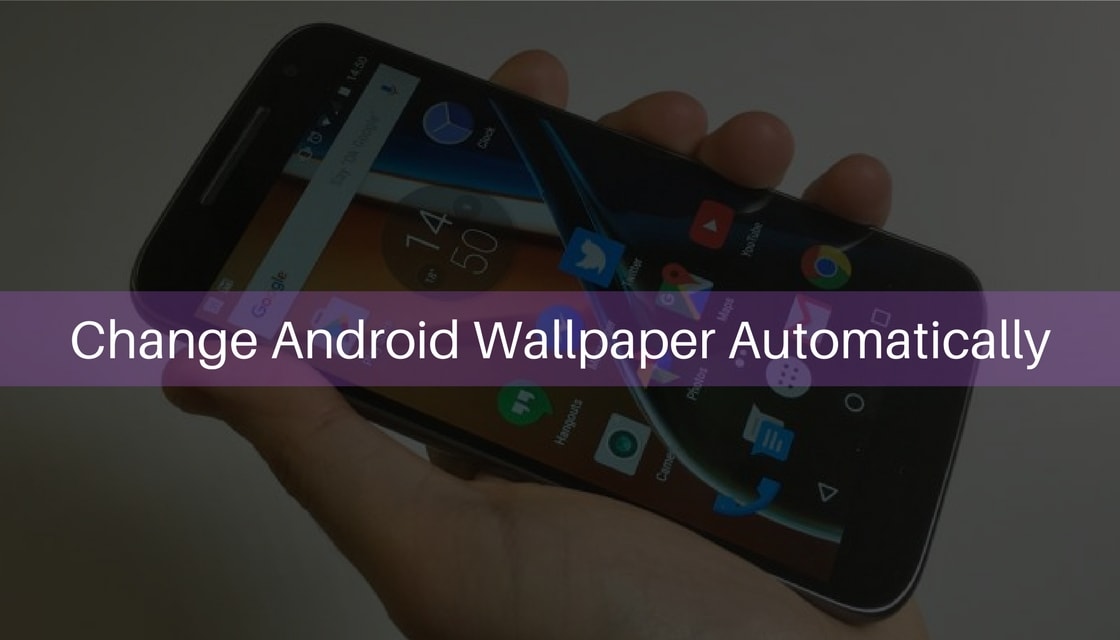 Step 1: Download the Wallpaper Changer app from the above link
Step 2: Launch the application and choose any of these methods
Set a predefined time interval
Lockscreen event
On-screen widget: Add the widget and configure the action
Step 3: Add images manually from the albums. Also, you can add image folder too; you need to select one photo from the album at least before it shows all the photos.
Step 4: Close the app and here you go with automatically changing wallpapers.
So go on and try these awesome apps on your Android for an excellent experience and do add all those lovely wallpapers you want to see them in a pre-defined manner.