BitLocker, as the name suggests, is an encryption module built into the Windows operating system to prohibit unauthorized users access to removable as well as non-removable storage drives. Or, namely, partitions. BitLocker is used to create a secure environment in the field of computing, where cyber threats and attacks are common. BitLocker is considered as one of the most secured drive protection mechanism built into any Windows System.
Although it is worth mentioning that BitLocker Drive Encryption is available only on the Windows 10 Professional and Enterprise versions, so people using Windows 10 home will not be able to use this feature. After knowing what BitLocker is, you're ready to move to our next section, where we will discuss how you can change the BitLocker password in Windows 10.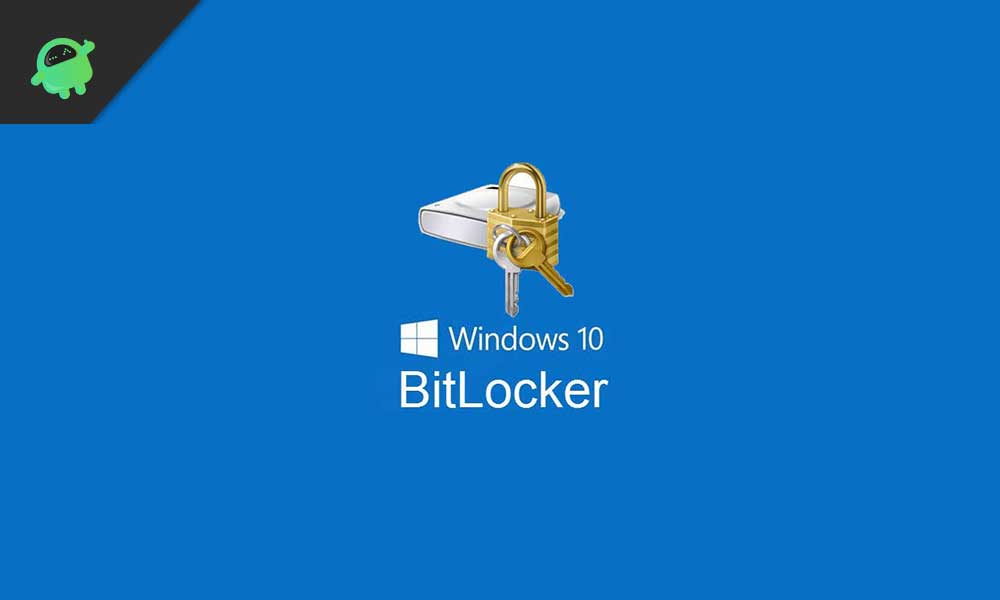 Why Do You Need to Change Bitlocker Password?
BitLocker, being one of the most advanced as well as commonly used drive encryption solution in the Windows ecosystem is secure. However, there are certain loopholes that you are unable to see but are clear as water in the eyes of an attacker.
With cyber-crimes reaching sky heights, it becomes nearly impossible to predict what can happen. The same case lies with BitLocker as well. One of the most common methods of BitLocker password cracking is with the help of your Microsoft Account. As the TPM is stored over there, it is nearly impossible to get the password of your BitLocker. However, if someone gains access to your Microsoft Account, things become completely the opposite.
Besides this, some tools use a dictionary or BruteForce attacks to gain access to these drive encryption techniques. So it is always better to stay safe with regular changing of your BitLocker passwords.
Also Read: How to Fix If BitLocker Fails to Encrypt Drive
How to Change BitLocker Password in Windows 10?
If you have turned on BitLocker Encryption Security on one of your removable non-removable drives, you might sometimes want to change the password. In order to protect the password from unauthorized people. This is because if the password is compromised, BitLocker is of no use.
So to continue this, we will discuss changing the password of BitLocker Encryption in three easy methodologies. So, let's get started.
Method 1
In this method, you will learn to change the password in the Windows explorer itself. This is probably the easiest way to change the password of your BitLocker. If you've enabled one. So to continue, follow the steps below.
Step 1: Double click on This PC and go to the drive for which you have enabled BitLocker.
Step 2: Right-click on that drive, and click on "Change BitLocker Password" from the drop-down menu.
Step 3: Then, on the Change Password Dialogue Box, enter the old password, followed by a new password, and then again confirm the new password.
Step 4: After that, Click on Change Password at the bottom.
Your password will be changed, and a message will be shown at the bottom that "Password Changed Successfully."
Note: If the drive you're changing password, indicates a Gold Color Lock Icon. Then you need to manually unlock the drive in order to change your password.
Method 2
This method will involve changing the BitLocker Password from the control panel. Sometimes, the Windows Explorer option doesn't work as expected due to other security options available. In that case, we have to use this on behalf. So to do this, follow the steps below.
Step 1: Click on the Windows button and tap on settings that are above the shutdown button. Settings menu opens
Step 2: Type "BitLocker" in the search box and click on the option "BitLocker Drive Encryption."
Step 3: There will be two sections, Operating System drives, and Fixed Data Drives. Select that according to your choice.
Step 4: Upon selection, you will find an option "Change Password" beside the selected drive.
Step 5: Then, on the Change Password dialogue box, enter the required credentials, and click "Change Password."
Your password will change after this.
Method 3
If you want to change your password with the help of the command prompt, then you can go with this. As here, it will not ask to enter the old password, so you change even without remembering the old password. But this isn't a hack because as you will need administrator privileges to perform this. So, continue to follow the steps below.
Step 1: Press the Windows+R key together. This opens the run dialogue box.
Step 2: In Run dialogue box, type "cmd" and press Ctrl+Shift+Enter. Click on yes, and you will open the command prompt with administrator privileges.
Step 3: Type the code "manage-bde -changepassword f:". You can change the last letter as this signifies your drive letter.
Step 4: It will ask you to type the new password twice and then confirm the same by pressing the Enter key.
Now your password has been changed, and every time you log into your Windows 10 computer, you can unlock it by using this password.
About BitLocker Drive Encryption
BitLocker Drive Encryption is a modern and secure encryption module exclusive to the Windows Operating system. Further, this BitLocker Drive Encryption is available only on the Professional and Enterprise distributions of the operating system. If you want to use this, you need to upgrade.
Today we have discussed changing the password of BitLocker in numerous ways, and you can follow anyone at your convenience. But remember not to disclose any of the passwords as that may result in a compromise of the security of your system. And in some case may result in a ransomware attack.
So we advise staying secure and alert when dealing with encryption. Now, check out our Windows Guides, Gaming Guides, Social Media Guides, iPhone, and Android Guides to know more.
If you have any queries, comment down with your name & email ID. Moreover, subscribe to our very own YouTube Channel in order to watch awesome videos on gaming and smartphone tips and tricks.