In this tutorial, we will show you the steps to change the system language on Windows 10. When you go through the Windows initial setup, it is required that you select the display language of your PC. But what if you wish to change it at a later stage? Well, fortunately, you don't have to go through the setup all over again. There's a baked-in feature on your Windows PC that allows you to carry out the said task without any issue.
As far as the reason for the language change is concerned, there could be aplenty. For example, if you prefer to use a different language or bought a used PC that came preconfigured with a foreign language then this guide shall help you out. Likewise, if are moving over to a new region and wish your PC to be in sync with the local language, then also you may refer to the below instructions. On that note, let's get on with the guide to change the system language on Windows 10.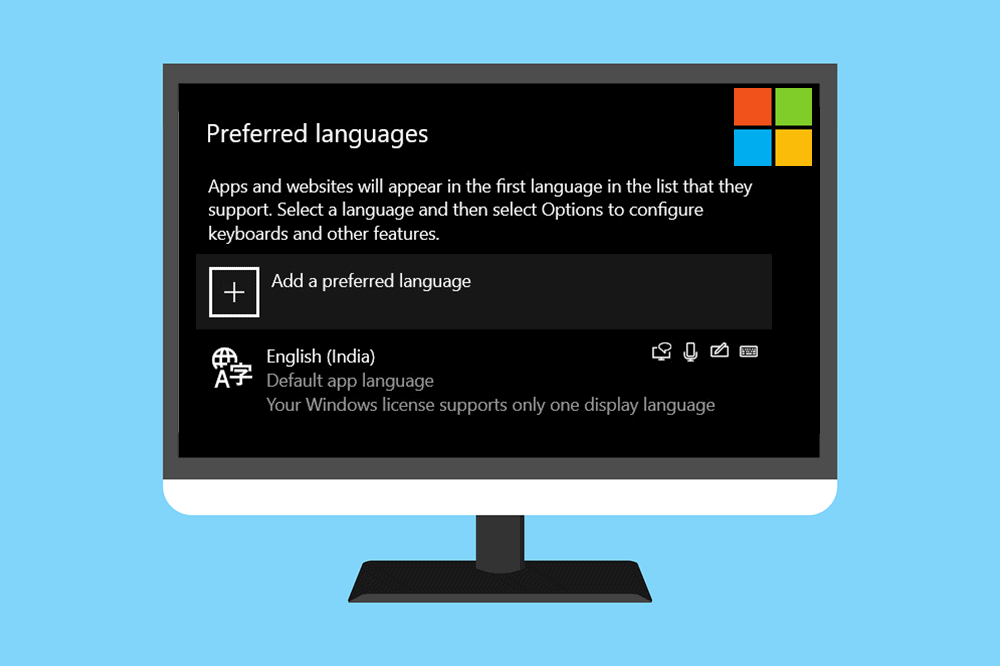 How to Change the System Language on Windows 10
If your Windows 10 PC is signed with a Microsoft Account, then all the devices logged in with this account will undergo this change as well. If you don't want that to happen, then you should consider disabling this Language Sync functionality. To do so, launch the Settings page and head over to Accounts.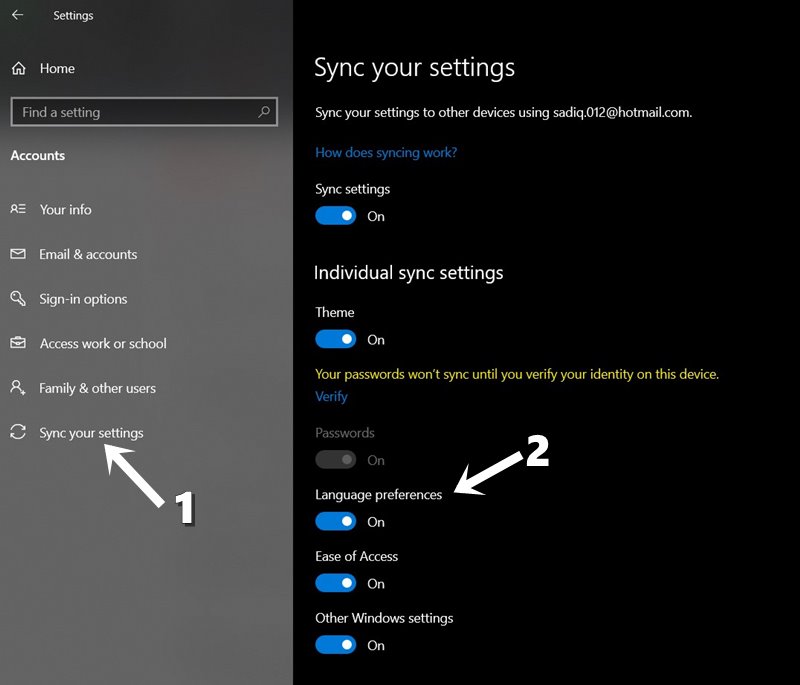 Then go to Sync your settings from the left menu bar and disable the Language preferences toggle. That's it. From now on, the System Language change will only be limited to your current PC on which the below steps are being carried out. With that said, let's now get on with the guide to change the system language on Windows 10.
Instruction Steps
To begin with, use the Windows+I shortcut key combinations to launch the Settings page. Then go to the Time and Language section.
Within that, select Language from the left menu bar. Then click "Add a preferred language" under the Preferred Languages section.
Select the desired language from the list and click Next.

Then tick mark all the associated language features and click Install. Your preferred language will now be downloaded on your PC.

Once done, go back to the Region & Language page and click on the language that you had just selected.
You will now see three options: Set as default, Options, and Remove. Click on Set as Default to change the system language on Windows 10.

A Windows prompt will now ask you to sign out in order for the change to take place. So click on Yes, Sign out now.
Then sign back into your PC and with this, you have changed the system language on Windows 10. However, the Welcome Screen (Sign In/Sign Out, Shutdown), System Account, and New User Account screen languages are yet to be changed.
For that, head over to Control Panel and change its 'View by' option to Large Icons.
Select Regions from the list and head over to the Administrative section. Click on the Copy Settings button.

Then under the "Copy your current settings to" section, enable both the "Welcome screen and system accounts" and "New user accounts" options.

Finally, click on OK > Apply > OK and restart your PC.
That's it. These were the steps to change the system language on Windows 10. If you have any queries, do let us know in the comments section below. Rounding off, here are some iPhone Tips and Tricks, PC tips and tricks, and Android Tips and Trick that you should check out as well.