These days every single person is getting into fitness. Let it be for a minimum of 1 hour everyone performs a little bit of workout. It's a good habit. To make the whole process more organized smart gadgets help a lot. We have the smartwatches that can keep a record of the entire workout and the benefits as well. An Apple Smartwatch can record the heartbeat, number of steps, Swimming strokes, etc. Talking of heartbeat, an important aspect that comes to mind which is Heart Rate Recovery.
Now, many smartphone and smartwatch users may not be aware of the fact that they can check the Rate of recovery of their heartbeats. It is a very deciding factor for determining the fitness levels of a person. In this guide, we will tell you how you can get to know about the Heart rate Recovery.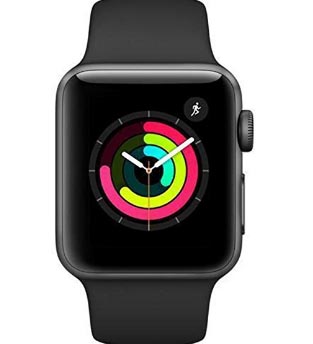 Related | How to Change the FaceTime Caller ID on your Apple iPhone, iPad, and iMac
What Is Heart Rate Recovery?
Let's explain this in simple words. When you exercise or do any kind of workout your heartbeat increases substantially. Again, when you stop working out or perform rest, your heartbeat comes down back to normal. This coming down of heartbeat to its normal beat structure is called Heart rate Recovery.
If you wish to know the exact maths behind determining the heart rate recovery then here is how it's done. Measure the heart rate immediately as you stop your workout. Then again after a minute or two check the heart rate. The subtract both the values to get your Heart Rate Recovery. Simple isn't it.?
However, you may question how to know what Recovery rate can be considered healthy.? Let's clear out on that as well. If the Heart rate Recovery is less than 13 BPM after the first 1 minute of exercise then you should consult a cardiologist immediately. We can say the same if you measure your heart rate recovery after two minutes of stopping workout. If it is less than 22 BPM, see your cardiologist without any delay. Both of these signify an issue with your heart. Any value above 13 BPM or 22 BPM is okay and that means your heart is doing good.
How to Check the Recovery Rate on Apple Watch?

Make sure your Apple Watch is On and on your wrist
Now go to the Heart Rate App. Tap on it to expand it.
If you have done some workout on that day then you should see a record for the same.
There should be two records, one of the Heart rates in BPM when you are working out
The second one should be the Recovery Rate (Also in BPM). Tap on it.
Now you would see how many heartbeats in BPM decreased after 1 and 2 minutes of your workout.
Can we Check the Heart Recovery Rate on an iPhone?
Not only on your Apple Watch you can also view the Heart Rate Recovery status on your Apple iPhone. Let's guide you on how you can do it in case you did not know about it. You can actually view the record of the workout in detail and the associated factors on your iPhone which includes the Heart rate Recovery.
Make sure that your Apple Watch is paired with your iPhone
In the app drawer, go to the Activity App. Open it

Make sure that you have worked out for a week and you want to look for the data recorded on Tuesday(for example).
Then Select the Day of your choice
Next, you have to select the workout you did on that particular day.
Under that workout, your Heart rate recovery should be recorded.
Swipe horizontally to access it
Now, these are definitely not some rocket science to figure out. This guide aims for those people who take their workout seriously. There are many folks who workout every day but they don't feel the need to record anything. However, when it comes to heart, it's always better to have a watch on what your heart has to say about your health.
So, if you are a workout buff and had no idea regarding checking for the Heart Rate recovery on your iPhone and Apple watch, then try it now. We hope that the guide was useful to you.
You May Also Like,