Many MediaTek devices come with a secured boot/boot ROM that can not be modified or controlled with normal DA agents (Download agents). For new Chuwi devices, you will encounter authentication or buffer errors while flashing any ROM or IMG files using Chinese flash tools. For such devices, you need to use a custom secure Boot DA file which can bypass this error. So today, in this article, we will give you links to download latest Chuwi MTK secure Boot Download Agent loader files which will work with SP flash tools.
What are Download Agent Files?
These files are commonly known by the name of DA files. They play a major role in flashing any file into a MTK device/system. These DA files are needed to access the device to backup, flash, bypass Factory Reset protection (FRP lock) etc. using an MTK flash tool like SP flash tool.
However, new MediaTek devices like Chuwi devices comes with a secure boot system which cannot be bypassed with normal MTK DA files. For such devices, we need to use a custom secure Boot DA file.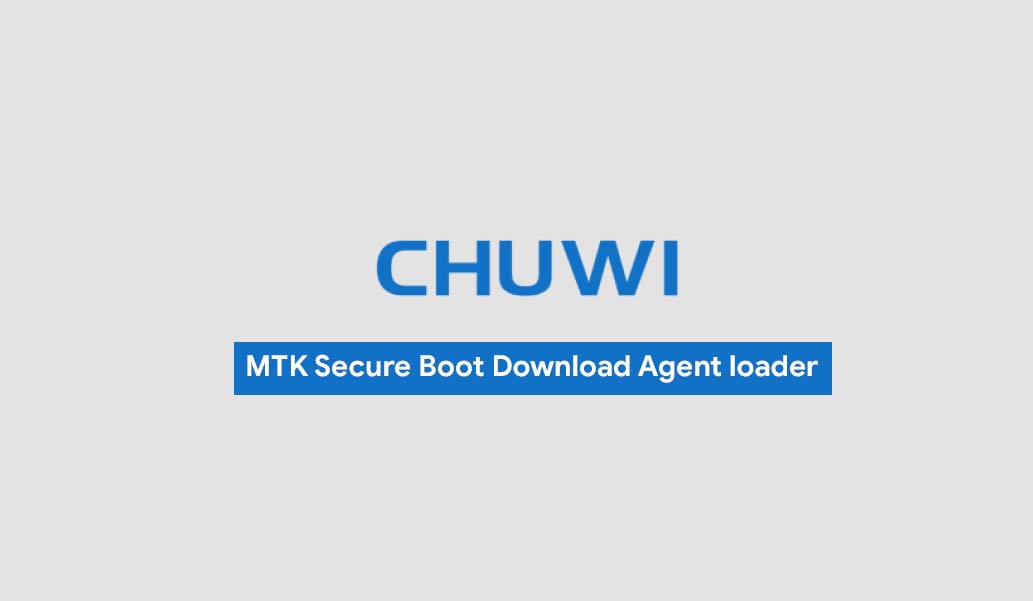 Advantages of MTK Secure boot download Agent loader files
Like we discussed above, these DA files are important to access the inner storage of an MTK chipset. However, the latest mTK chipset comes with a secure boot system. This system does not allow DA agent files to access the storage. So these new MTK secure boot Download Agent Loader files will help you to access the main storage. And then you can perform the following functions:
Bypassing Factory Reset Protection (FRP lock) system
Backup the device system image
Reading security codes of a particular Chuwi device
Flash new ROMs/Firmware in new Chuwi MTK devices
Download Chuwi MTK Secure Boot Download Agent loader Files [MTK DA]
Down below are links to download MTK secure Boot DA files for latest Chuwi devices. You can use these files instead of the basic/generic MTK DA fie while using SP Flash tool or miracle box.
File Name

Chuwi Hi9 Air DA

 

.zip

File Type
Zip file archive
Download Server
Mega.nz
Password Protected
No
Download Link
Download from Mega-server
How To use the Chewi Custom Secure Boot DA files
It is simple to use these new Custom Secure Boot DA files if you are already familiar with using normal/default DA files. Please note that these secure boot DA files are tool specific, i.e. they will only work with specific MediaTek tools. For this guide, we are using SP flash tool.
1. Download the latest version of SP Flash tool and launch it.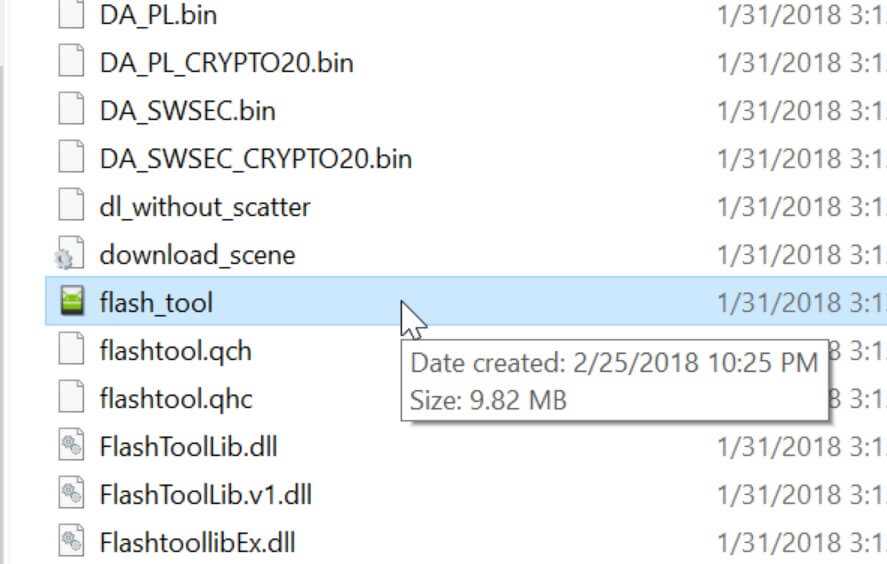 2. Wait till SP Flash tool loads up. After a successful launch, navigate to the download tab.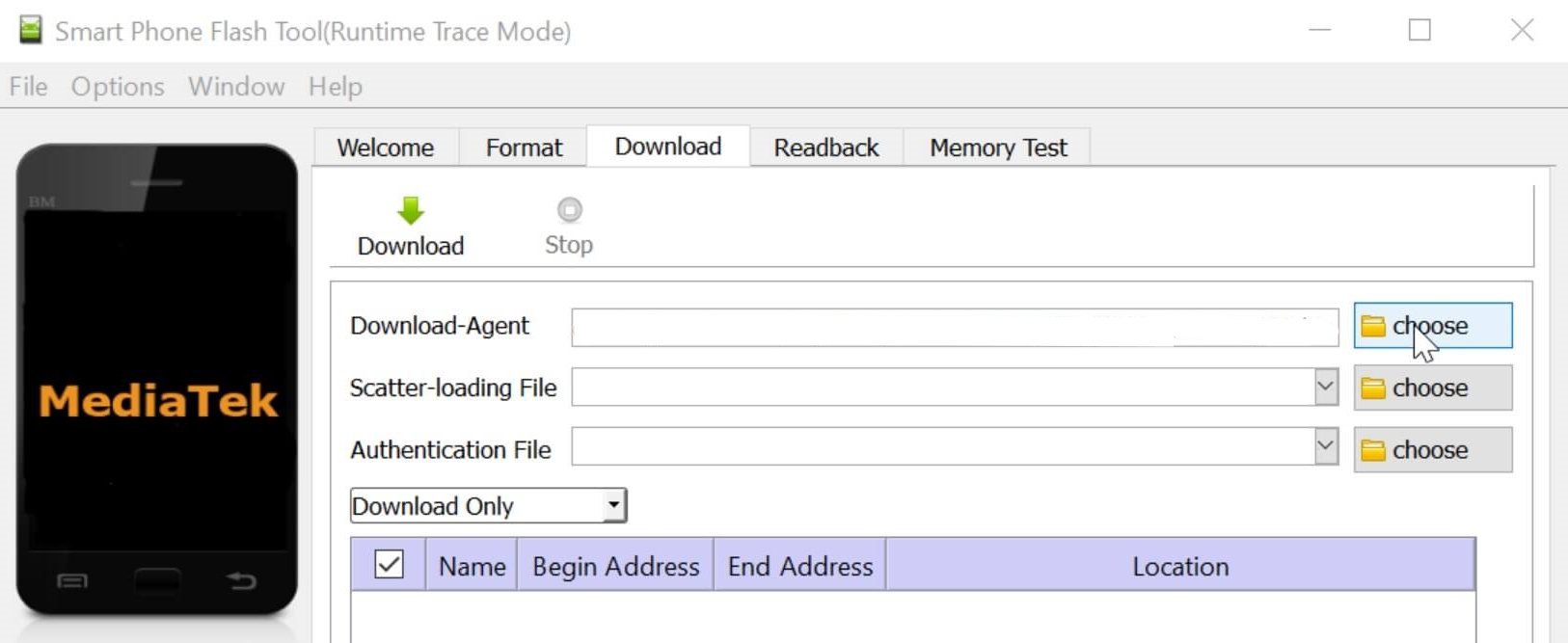 3. Click on the "choose" button in front of the Download Agent option and select the downloaded Chuwi Custom secure boot DA file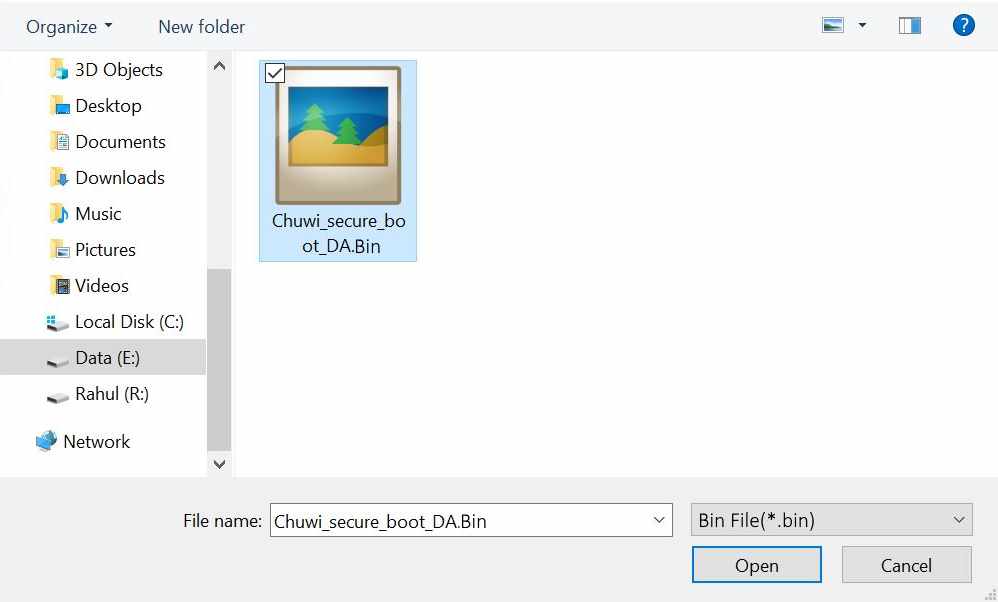 4. The custom DA file should now be loaded (you'll see it in the address displayed)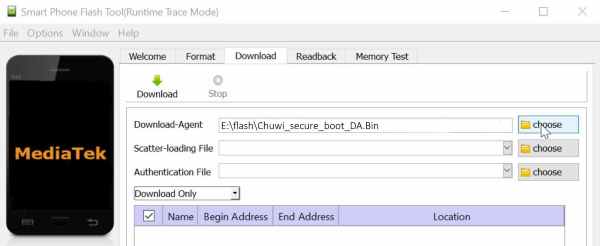 Now you can carry out all the tasks you want to perform i.e. FRP unlock, IMG flashing, Security codes check, Firmware flashing etc.
Note: Do not "format" devices with secure boot or flash using "firmware upgrade" option
So this is how you can use the secure Download Agent File with the latest Chuwi devices. If you have any question regarding the download file or flashing process, then feel free to ask in the comments below. I will be happy to assist you. Thanks for reading and have a wonderful day ahead!