Cities: Skylines come with a bunch of customization options that let you have a gameplay of your preference. One of the most used functions with Cities: Skylines is custom mod. They let you make some distinct changes to your city. But issues arise whenever a new patch is released. This time around too, after the patch 1.13.0-f7, many mods have stopped working and this is a concern for many players out there who use a lot of mods. If you are one of them then don't worry because this article is here to guide as to what you can do in this scenario.
Now if you try to load your city after the patch update, then your mods will probably not work and the game will crash down. But this does not mean that your city is completely lost though.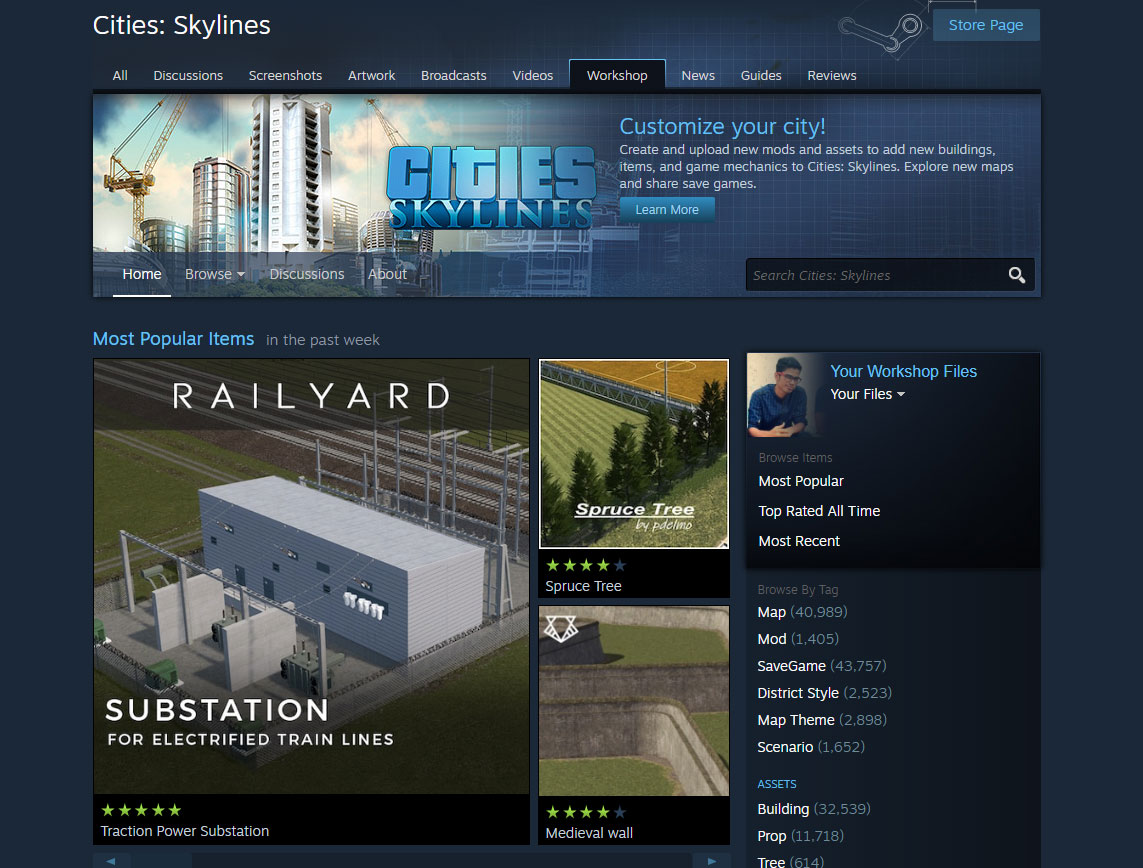 What to do when Cities: Skylines crashes due to custom mods?
Well, most custom mods are easy to remove without losing the city that you have already built. And even the modders know that after a patch update, their custom mods won't function. So they too get to work to make sure that they can push out an update for their outdated mod.
The first thing you need to make sure is that even if do open up your city after the patch update, and your mods are not compatible with the new patch, don't save it on top of the file that you previously saved for your city. Instead, save it as a new city and when things are sorted later, you could easily go to your previous city's setup. Another alternative is to wait for the modders to update their mods and start up a new city and save it as a new file. You can also try removing the mods you have, and then you might be able to load your older city, but it's better to save that too as a new file.
However, the best thing to do if you want an uninterrupted gameplay experience in Cities: Skylines is simply removing all the mods and starting up a new city. However, that is something many of you cannot afford to do, especially considering the time and effort you have spent on building your current city.
A good way to determine if removing a particular mod will cause issues is looking at its function. If it's something major and it affects how your city works then probably removing it won't be wise. In that scenario, it's best to wait till modders do what they do best and then after getting the new mod you can again resume your city. But if the mod does not really much of your city and not having it will not cause any issues, then you can give it a try and remove it easily.
Now if you are curious about the mods that are already configured according to the new patch, then you would be happy to know that we will be soon updating a post with all the currently working custom mods for Cities: Skylines, that is, if it has not been already uploaded.
Hopefully, this article was helpful regarding the concerns you had for your city in Cities: Skyline. Feel free to comment if you want information on anything else regarding Cities: Skylines. And for more useful updates like this do check out our iPhone Tips and Tricks, PC tips and tricks, Android Tips and Tricks and other sections on the site.