Cities: Skylines takes a new approach to classic city simulation, and so far, it has been able to achieve quite a bit of success. The game just went live on Steam, and many players online have already poured a number of positive reviews for the game. However, the game is still in its early phases and is not entirely error-free. Yes, the agenda remains the same, that is creating and maintaining a city. But the occasional hiccups are ruining the experience for some players, and if you are one of them, then hopefully, this piece will be helpful to you.
The common errors that have been reported by the players include: Random Crashes, Unknown Errors, Cities.exe has stopped working, Missing Executable, Black Screen, and a few more bugs. In this guide, we will address all these issues and also give you a workaround if you are looking for an error-free experience.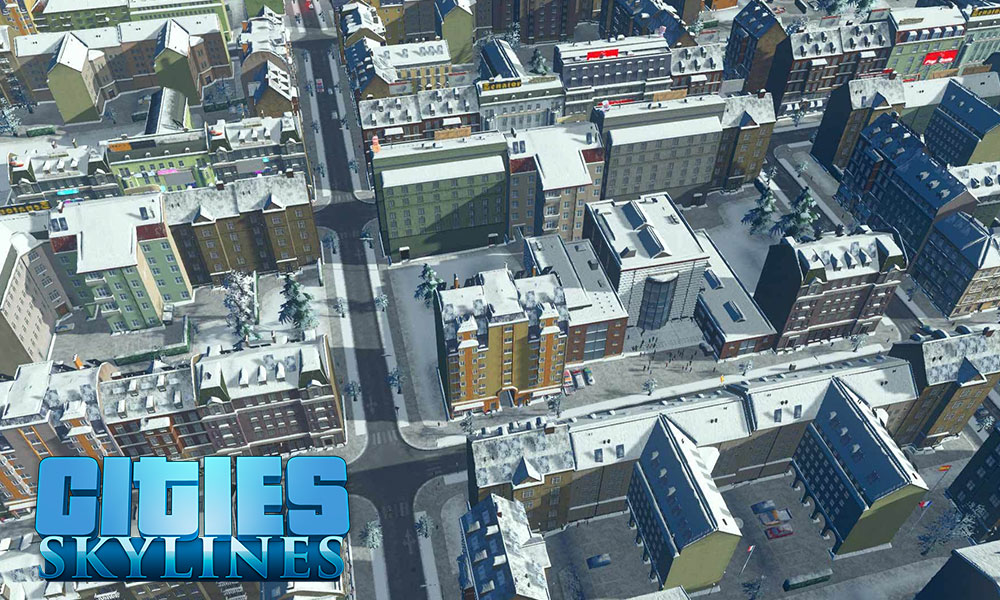 What are the minimum requirements?
As all are aware of the fact that every game has some system requirements to ensure that it can run on your system, the same is the case with Cities: Skylines. So let's take a look at the list of requirements you need to have on your system before even trying to play it.
The minimum requirements to run the game are:
Operating System: Microsoft Windows XP/Vista/7/8/8.1/10 (64-bit)
Processor: Intel Core 2 Duo, 3.0GHz or AMD Athlon 64 X2 6400+, 3.2GHz
RAM: 4 GB
Graphics processor: NVIDIA GeForce GTX 260,512 MB or ATI Radeon HD 5670, 512 MB **No support for integrated Intel Graphics**
DirectX: Version 9.0c
Network: Broadband Internet connection
Storage: 4 GB of free space
To ensure the game runs at its best, the following requirements are recommended:
Operating System: Microsoft Windows 7/8/10 (64-bit)
Processor: Intel Core i5-3470 @3.20GHz or AMD FX-6300 @3.5Ghz
RAM: 6 GB
Graphics processor: NVIDIA GeForce GTX 660, 2 GB or AMD Radeon HD 7870, 2 GB **No support for integrated Intel Graphics**
DirectX: Version 11
Network: Broadband Internet connection
Storage: 4 GB of free space
Here is the complete guide on how to check your Computer Specification: Find Your CPU, GPU, Motherboard, & RAM
How the fix Cities: Skylines Errors?
1st Error- Random Crashes:
Many players have reported that they have experienced their game crashing without any error message or notice. Some have even experienced heavy crashes where even the system shuts down. Yes, it can surely be frustrating having your game shut down your system completely. This mainly happens when a player tries to save progress on the game or leave the game. The reason behind this could be insufficient power on the system.
So the first thing you could try doing here is updating your GPU. And if you are running an older version of your OS, then you should try updating that too. Despite what the game's minimum requirements say, try getting the specifications on your system equivalent or higher than the recommended requirements.
2nd Error- Game failed to start(Unknown error):
Some users have even reported that they could not get the game to start. Every time they launch the game, an error message pops up, which reads," game failed to start(Unknown error)." There could be a couple of reasons behind this, mod or bit version of your windows.
A user has reported on steam forum that disabling all the game mods did the trick for him, and he could get the game to start. So if you are using any workshop mod, you could try disabling it. Another thing that could be the cause is the Windows bit version. This game was developed with the 64-bit system in mind. So if you are running a 32-bit version of windows, you should update it and install a 64-bit version on it. Yes, this is a lot of work, but it is the ideal environment for the game.
3rd error- "Cities.exe has stopped working":
Many users have also reported the game crashing down after a successful launch. It is like your game successfully launches and loaded all its components, but as soon as you get to play it, it suddenly crashes, and a message pops up on the screen that reads," Cities.exe has stopped working." The reason behind it could be the fact that the game is not getting enough processing power.
To fix this,
Press the Windows Key + S, type MSConfig, and press Enter.
Click on the boot tab and click on Advanced Options.
Check the box with the number of processors and select the maximum number from the down list. Depending on the processor your system uses, the number will vary. So just select the greatest number.
Save the change and now launch the game again. You should see the error again.
4th Error- Black screen:
You start the game, all runs smooth, and then you go on and start a new city. The loading screen shows up on your screen with a progress bar. The bar completes itself but the screen suddenly goes black now. This is something that many have encountered with this game. The strange thing is that the game does not really stop or crashes down as the music for the game still keeps on running in the background.
To fix this issue, first, check the version of your game. For some issues with steam cache, they are actually pushing out the 1.0.3 version which is a dated version as compared to 1.0.5. So, verify the integrity of your game's version by checking the cache on Steam. You need to make sure that you have the latest version of the game running on the system. Another potential reason behind this black screen error is the use of integrated graphics. If your system is using Intel's integrated graphics by default, then switch it over to your dedicated GPU.
Now some Mac users also reported this issue, but with them, it was not an issue of the black screen but a grey screen. This is actually a permission issue quite common in Macbooks, and there is a simple fix to it.
Open the Finder App.
Go to Menu then to folder. Here enter ~/.config/.
Click on .config and press the ⌘-I keys. This will open up folder properties.
Here, under sharing and permission change, change all the access from Read to Read and Write.
Save the changes and then launch the game again. You should not face the error again.
5th Error- Missing Executable:
Sometimes while trying to launch the game "missing executable" error also comes up. This is also one of the most commonly reported errors in this game. However, the fix for this error is also very easy, so you don't need to worry if you are also facing this.
The common reason behind this error is that Steam failed to download the files of the entire game on to your system. The second reason could be that your Antivirus is blocking some of its files. And the third reason could be that you are using a 32-bit system. So first run a Steam verify to make sure that you have all the game files. Next, turn off your Antivirus and then launch the game again. And if you are using a 32-bit system, then just upgrade it to a 64-bit version. This would definitely fix your missing executable error.
So hopefully, this article helped you with any errors you were facing with this game. If there are still facing some other kind of error, or the fixes didn't work out for you, then do let us know in the comments section below. And be sure to check out our iPhone Tips and Tricks, PC tips and tricks, Android Tips and Tricks, and other sections for more useful information like this.