Epic Games has done a great job by releasing the online battle royale video game called 'Fortnite' back in 2017. This game is available for all platforms but especially the PC players are experiencing multiple issues, unfortunately. If you're also one of the victims to can't Close Fortnite on PC after freezing, then follow this troubleshooting guide.
This particular issue simply blocks the game and affected players can't even exit the game which is frustrating. It seems that the bug or glitch is somehow appearing to the PC users for some unexpected reasons at their end. Yes! There is nothing to do from the developers' end in this scenario. Here we've shared a couple of possible workarounds that should resolve this glitch completely.
How to Close Fortnite on PC after freezing
Epic Games team is aware of this issue that plenty of Fortnite PC players are experiencing such kind of freezing and can't close the game problem. The reports are coming out that developers are working on this problem and players may receive a patch fix update for it. Till then you can follow some of the solutions below.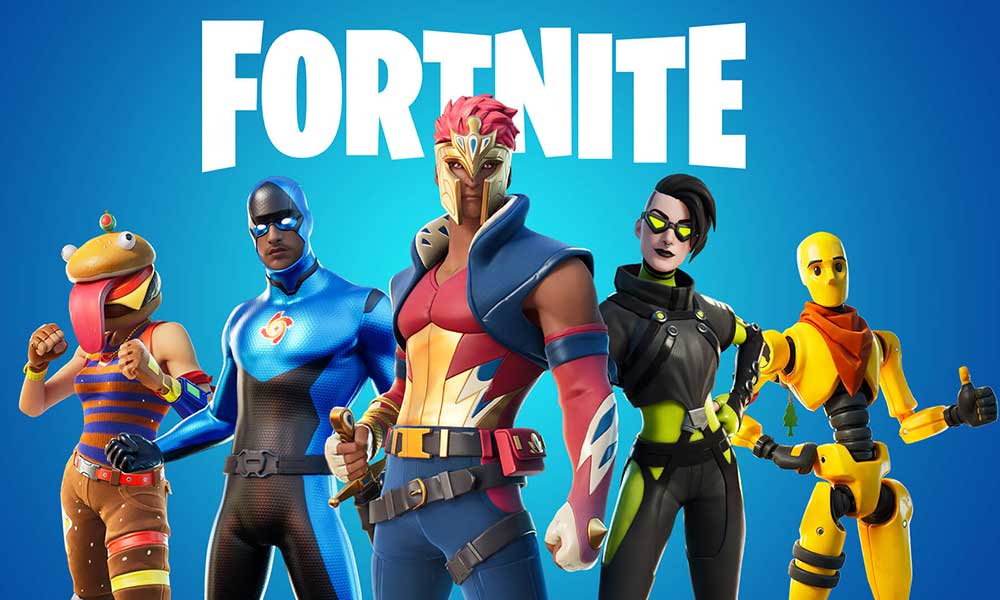 1. Close Background Tasks
It's always recommended to close the background running task completely on your computer. It'll ensure that your system resources are free enough to run the game properly if crashing or not launching or freezing a lot. To do so:
Press Ctrl + Shift + Esc keys to open Task Manager.
Click on the Processes tab > Click to select Fortnite from the list.
Now, select End Task to close the process.
Additionally, you can close other unnecessarily running processes on your computer to free up CPU/Memory space.
2. Check Game Updates
We'll also recommend you check for the Fortnite game updates. If you haven't updated your game then make sure to do it. Sometimes game updates can also bring several bug fixes, stability improvements, multiple errors, etc. To do so:
Open the Epic Games Launcher > Click on Settings from the left pane.
Scroll to the Manage Games section > Enable the 'Allow automatic updates' checkbox.
This will automatically check for Fortnite game updates and install the updates on the Epic Games Launcher.
Finally, you should be able to Close Fortnite on PC after the freezing issue.
3. Reboot Your PC
However, if the above methods don't work for you, try rebooting the computer properly. A normal restart of the game and the PC can simply fix several glitches or temporary cache data issues.
4. Update Graphics Driver
Updating your graphics card driver can fix graphics-related issues on your computer. It may possible that your PC becomes quite old enough and the graphics driver isn't updated to its latest version. If you also feel the same, make sure to update your graphics driver properly. To do this:
Press Windows + X keys to open the Quick Start Menu.
Click on Device Manager > Double-click on Display adapters.
Right-click on the dedicated graphics card that you're using.
Click on Update driver > Choose to Search automatically for drivers.
If there is an update available, it'll automatically download and install the update.
Once done, restart your PC to apply changes.
Otherwise, you can directly head over to the respective Nvidia or AMD official website and download the latest version of the graphics driver according to your graphics card model.
5. Update Windows OS Build
Similarly, the chances are also high that your Windows OS build hasn't updated yet. If you're using an outdated Windows OS build then you may experience several errors, bugs, crashes, etc. To update your Windows:
Press Windows + I keys to open Windows Settings.
Click on Update & Security > Select Check for updates.
If there is an update available, it'll automatically install the update.
Otherwise, you can click on Download & Install to do so.
Once done, make sure to restart your computer to apply changes.
6. Lower in-game Graphics Settings
If none of the methods worked for you, try lowering the in-game graphics settings to resolve the problem. Sometimes a higher graphics settings on an average PC configuration may also trigger performance-related issues.
Still, the problem persists? It's better to keep waiting until the patch fix releases. You can periodically keep checking Task Manager for processes whenever the Fortnite game starts lagging or freezing occasionally.
That's it, guys. We assume this guide was helpful to you. For further queries, let us know in the comment below.