Call of Duty: Modern Warfare is one of the iconic ever-green first-person shooter video games under the Call of Duty series that has received stunning reviews due to its realistic graphics, sound effects, intensive gameplay experience, etc. But like we always say, when it comes to COD games, players might go to encounter several issues whatsoever. COD Modern Warfare Multiplayer Missing Data Pack Error is one of them that's bothering players a lot.
Later the Call of Duty Warzone battle royale game was included as a part of the Modern Warfare, but plenty of players are still enjoying the COD MW title as their sole FPS game due to its gameplay. Recently, COD: Modern Warfare has received the 'Pacific' update with additional features but has brought multiple issues to several players. According to reports, MW multiplayer isn't working after the Pacific update due to a missing data pack issue.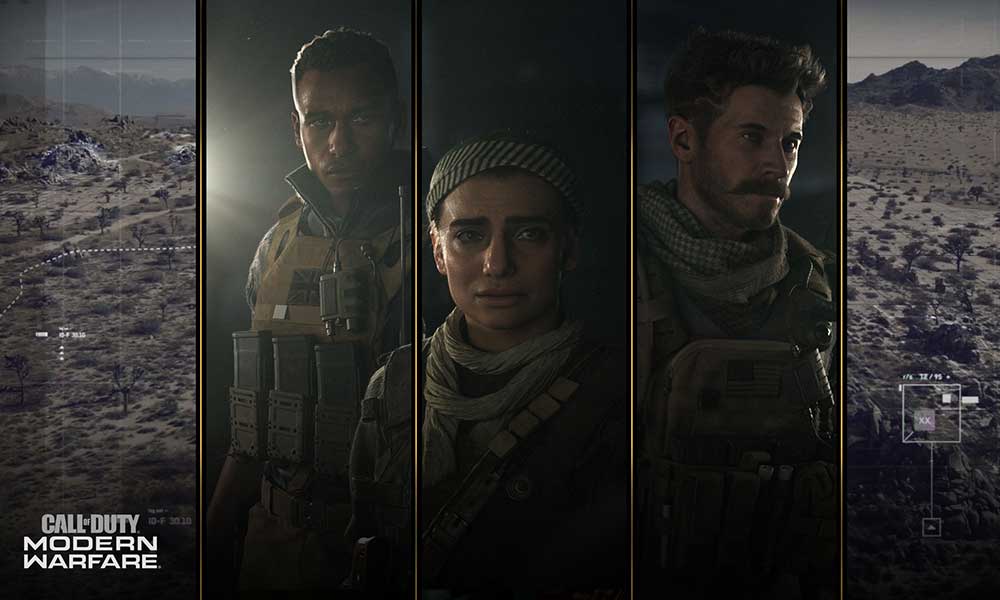 Fix: COD Modern Warfare Multiplayer Missing Data Pack Error
Whereas some reports are also coming out that the gaming experience has degraded after the recent update. So, the unplayable game update offers game freezes a lot due to 'Crossplay Enabled: Drop-In, Rise Up!'. It's worth mentioning that Raven Software has a Trello Board where they keep updating the problem and acknowledgments.
Recently, Raven Software did mention that they're investigating the missing data pack error apart from other performance issues on PlayStation. As per a Redditor, deleting and reinstalling the game then downloading the multiplayer data pack 2 & spec ops/multiplayer compatibility pack can fix the issue. Otherwise, exit the game and allow those two packs to download & install properly. This method should work for both the PlayStation and Xbox consoles.
Comment
by u/NJShadow from discussion "Missing data pack"
in modernwarfare
Another affected player has found a possible workaround to fix the 'missing data pack' error we've mentioned below.
Head over to the game menu and click on Multiplayer. This will take you to the menu, where it shows what all is installed in your game.
You will see Multiplayer and Special Ops Data Pack 3 > Click on it here.
Now, exit the game, and go to Manage game and add-ons.
Then you'll find out the option to install Data Pack 3.
Go ahead and install it.
On the other side, a YouTube video indicates that if you don't install all the DLCs on your game and some additional packages are missing then you may encounter issues. So, it's better to follow the steps below to verify and install all the DLCs.
Go to Call of Duty: Warzone > From the lobby screen, go to the three-bar 'hamburger' menu. (Options)
Now, go to 'Account' > Under the Game section, select 'Game installs.
Verify all DLCs which are installed, and you're done.
Unfortunately, some Modern Warfare players are still encountering the multiplayer missing data pack issue. You should have to wait further for additional updates or fixes by Raven Software and Activision.
That's it, guys. We assume this guide was helpful to you. For further queries, you can comment below.