Infinity Ward and Activision have cooked up a new free-to-play online battle royale game called Call of Duty Warzone as a part of Call of Duty Modern Warfare. It's been around three weeks of launching the new game and you really don't believe that there are so many issues appearing in the game. While previously some of the PC gamers experiencing COD Warzone Fatal Error Content package are no longer available. Even after updating to the Patch March 26, the same issue appears. So, if you're also getting the same error randomly whether updated to the latest version or not, check the steps to fix this issue.
With each and every day, the number of reports and the number of errors or bugs are increasing and the Activision support team is literally working on it. Currently, Infinity Ward has released a big hotfix update for the Modern Warfare and Warzone game with a bunch of improvements, bug fixes, error fixes, and a couple of new features as well. Still, some of the Warzone PC players are reporting for the content package is no longer available fatal error. Now, without further ado, let's follow the possible solutions.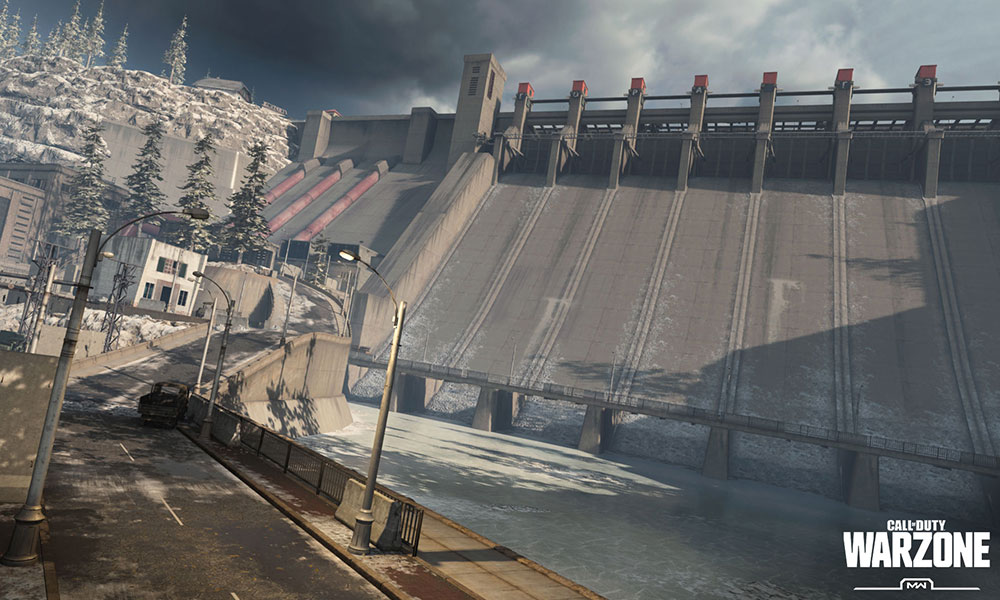 Steps to Fix COD Warzone Fatal Error After Update Content package is no longer available
To be very specific, according to a Warzone player reported on Reddit, after installing the Call of Duty Warzone game on Windows PC, the error called Fatal Error: Content package is no longer available is pops up clicking on "Play Training" after a couple of seconds. Now, even after updating to the latest hotfix update (Patch March 26), some of the PC gamers are still experiencing the same error while launching the game. Scanning and repairing game files won't work.
Since the update I've only been getting this same error message while trying to access warzone… what do I do, I've already scanned and repaired files. from CODWarzone
However, a user mentioned on Reddit that redownloading the game and reinstalling it can fix the package error. This is most probably happening due to the corrupted download file. Because the same issue has appeared on Call of Duty Modern Warfare previously and reinstalling the game has fixed the issue. However, there are some more possible workarounds available that you should try for once.
1. Update or Reinstall Graphics Driver
Press the Windows key on your keyboard to open the Start menu.
Type Device Manager in the search bar and click on it once the Device Manager appears on the search result.
Head over to the Display Adapters > Click to expand the drop-down list.
Right-click on your dedicated graphics card name > Either you can click on Uninstall Device or Update Driver. (Update is recommended)
So, click on Update Driver and select to search for drivers automatically.
If there is any driver update available, the system will automatically install it.
Then reboot your computer and try to launch the COD Warzone game.
If in case, you've uninstalled the graphics driver, then just restart your PC and once the system will boot up, it will automatically search for the latest graphics drivers and install it. You can go to the Device Manager again and check for the dedicated graphics card driver.
If not automatically installed, then head over to the respective graphics card official website and download/install the latest graphics driver.
2. Disable All Overlay Options
The Overlay options take a lot of CPU and memory usage as these services are always running in the background. Now, if you can't understand overlay options, then don't worry. An Overlay option is a feature or program that runs along with any application or tool like Steam, Discord, Spotify, Nvidia GeForce Experience app, Windows Game Bar, etc. All of these overlay options are almost the same and offer taking screenshots, gameplay recording, live chatting, social media sharing, streaming, etc.
So, you will need to disable all the installed and running overlay features from the game or launcher settings. For Steam, you will find Steam Overlay in the settings. For Discord, disable in-game overlay from the overlay settings. For Nvidia graphics card, disable Nvidia GeForce Experience Overlay. For the AMD graphics card, disable in-game overlay from the Preferences tab. Disable Game Bar from the Windows Settings > Gaming option. Spotify desktop app users can find the overlay option from settings.
3. Uninstall New Windows Update
If you've recently installed any new Windows Update having any Windows 10 version or any update package, then make sure to uninstall that particular update from your system. Meanwhile, if you've installed any cumulative update for the .NET Framework or something like that recently, then try to uninstall it.
Head over to the Start menu > Click on Settings > Update & Security > Go to View Update History.
Here you will see all the previously updated details whether any feature updates or any quality updates.
Now, if you want to remove any update, click on Uninstall Updates.
It will open a new page of Uninstall an update under the Control Panel.
Select your preferred update > Click on Uninstall and proceed.
4. Verify Game Files (Steam Users)
You can also verify the game files on the Steam client in order to check whether any game file is missing/corrupted or not.
Launch the Steam client on your computer.
Click on Library > Right-click on the Warzone game.
Next, click on Properties > Go to the Local Files tab.
Then click on the Verify integrity of game files.
The Steam client will automatically check for game files and fix damaged or missing files (if any).
Once the Steam client says that all done, reboot your computer or Steam client.
Finally, launch the Warzone game and check for the fatal error.
5. Clean Temporary Files
Press Windows key + R on your keyboard to open the RUN program.
Now, type %temp% and press enter
You will get a bunch of temporary files on a page.
Select all files by pressing Ctrl + A on the keyboard.
Next, press Shift + Delete on the keyboard to remove all the files.
Some times some of the temporary files can't be deleted. So, leave them as it is and close it.
Restart your system and try to launch the Warzone game again to check whether the Warzone fatal error: Content package is no longer available is fixed or not.
6. Repair and Fix DirectX Runtime
Though the DirectX Runtime package doesn't break easily or mostly, it's better to reinstall or repair the DirectX Runtime on your PC again in order to confirm whether everything is working fine or not.
Head over to the official Microsoft DirectX End-User Runtime Web Installer page.
Click on Download button > Click on the installer to open the setup interface (Installation Wizard).
Accept the agreement and click on Next > Follow the on-screen instructions to complete the installation process.
Now, reboot your system and launch the COD Warzone game to check whether the particular issue has been solved or not.
That's it, guys. We hope you've found this troubleshooting guide useful. Feel free to ask in the comment below more queries.