There was a time when Call of Duty was the greatest game franchise. But, right now, it seems like the popularity and user's interest are slipping to other more stable games such as battlefield 2042, Pubg, etc. Now, why is this happening? Well, the answer is very simple! Call of Duty users almost every day face new challenges while playing the game.
However, talking about the recent case, COD Warzone Pacific players get an update, and just after the update, the game started crashing and not launching. I don't know why this is happening, as it may be possible that this is just a glitch, and Activision may fix it in the near updates.
But, until they fix it through the next patch update, what we can do as we are just sitting around and waiting until. So, that's why we are here with a new guide on this topic to help you guys. Therefore, if you are also encountering the error due to which the COD Warzone Pacific is not launching, read this guide until the end.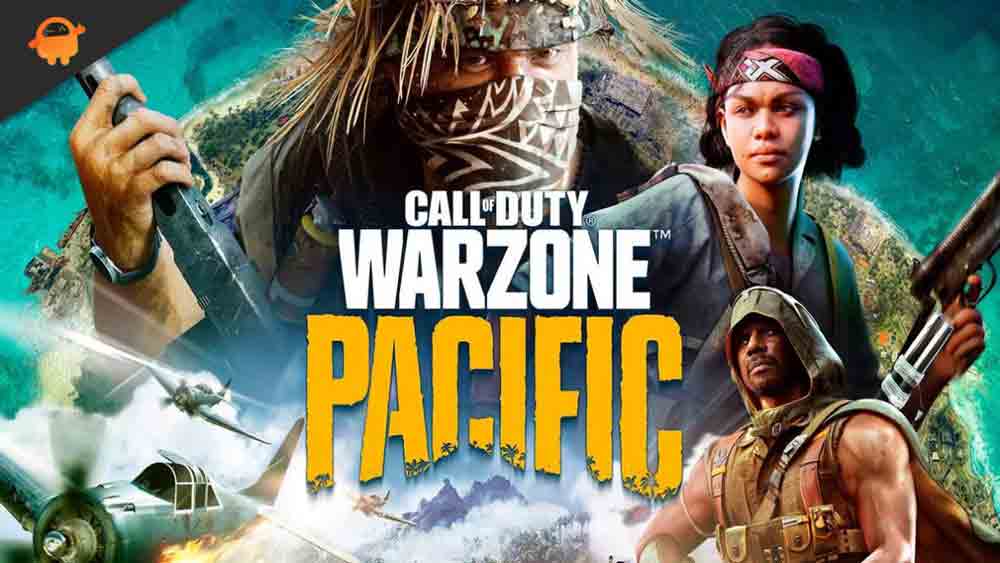 How To Fix COD Warzone Pacific Not Launching After Update
If you are also bothered with this issue, then don't worry as we have some fixes for you using which you can help you quickly get rid of this issue. So, let's take a look at those methods that you can use:
Method 1: Restart The Device
The foremost thing that you need to try before performing any of the other fixes. Rebooting your device will help the system to give a fresh start to perform better by removing the temporary files. So, it is highly recommended to do so.
Method 2: Close The Background Processes
The second thing you need to check is if other processes are running in the background. So, in case you don't know how to do it, follow the steps given below:
First of all, press and hold the

Ctrl+Shift+Esc

to open the

Task Manager

.

After that, you have to switch to the

processes

tab.

Then, select the applications that you want to close and hit the

end task

button.
Method 3: Make Sure The GPU Driver is Updated
Did you check if there is any GPU Driver update available or not? If not, we recommend you to check for it. However, in case you don't know how to do so, follow the steps we have mentioned:
First of all, open the

Device Manager

.

After that, click on the

Display Adapter

to expand it.

Then, select the name of your GPU manufacturer and right-click on it.

After that, choose the

Update

option from the drop-down menu.
Method 4: Check For OS Update
You can also make sure to keep your operating system up to date. Many of us always ignore this thing, but it is very important to check for software updates at a regular interval as Microsoft always rollout new patch updates to fix some bugs and glitches. So, you can simply search for Windows Update in the search bar and hit the Check for Update button.
Method 5: Run The Game Using Admin Privileges
If you have tried this method before, it is recommended from our side to run the Warzone Pacific game using admin privileges. So, here are the steps that you must have to follow:
First of all, hover to the desktop and

right-click

on the Warzone's

.exe

icon.

Then, you'll see a drop-down menu; from that select the

Run as Administrator

option.

Now, your game will run with admin privileges, and the issue will probably get fixed.
Method 6: Check Your Internet Connection
Sometimes, the Warzone pacific not launch issue may occur just because your internet connection is working. However, that's why we recommend you to open the Ookla speed tester website and check the speed of your WiFi connection.
Method 7: Visit DownDetector
Still, find no luck? It might be possible that the game servers are done for maintenance purposes from the developer's end. So, there's a website called DownDetector that will tell you that if there are other players reporting about this issue. Meanwhile, if you find an issue with the servers, you have to wait until the servers are getting live again.
Method 8: Reinstall The Game
We deeply regret if nothing helps you fix the game not launching error. But, there is another fix left that you can try to get rid of this issue. We are pretty much sure that this will surely help you. So, you have to reinstall your game again on your device. Many users in the past reported that this helped them to fix this issue.
Method 9: Contact To Support Team
If still there is no luck? Then, we recommend you contact the support team of Call of Duty. You can simply contact them and ask for help. They will surely tell you some sort of fixes.
So, that's all we have for you on fixing COD Warzone Pacific is not launching. We hope this guide has helped you. Furthermore, you can also comment down below on which of the above mentioned works for you.