Latest News:
Updated on March 17, 2020: Now, the company has started third batch for ColorOS 7 early adopters and live for Oppo Reno and Oppo R17 model. Make sure that the Oppo Reno device is running on software version A.22/A.23/A.24 before applying. This batch is open for the first 50,000 people and the selected beta testers will start receiving the ColorOS 7 beta update based on Android 10 pretty soon.
While the Oppo R17 devices should run on the software version C10/C11 and the slot is available for the first 10,000 people. It's also worth mentioning that the early beta build will contain few bugs or stability issues. So, before applying for the beta update or installing it, make sure to take a full data backup. The interested users can apply for this early adopters program via the device Settings > Software Update > Tap on the gear icon on the upper-right corner > Provide the information and check the privacy policy > Tap on Apply Now > Fill up the application form.
Check out the update changelog below:
Update logs:
Visual

New borderless design new upgrade, more visual shock, more efficient operation, more natural experience
New OPPO Sans default font, overall simplicity, and elegance, rich in scientific and technological beauty

Breeno

New Breeno instructions let you complete daily tasks faster in fewer steps, and create personalized shortcut instructions
New Breeno voice, photo search function, can be based on photo time, location, people, etc.
New Breeno voice, camera wake-up, voice-switchable camera mode
New Breeno voice, turn on turn off dark mode, query steps, turn on Breeno screen and other voice commands
New Breeno suggests that low-power alerts when low-power automatic detection of nearby charging treasure merchants
New Breeno sleep mode, dark mode at night, and turn on Do Not Disturb
New Breeno screen, meeting schedule information recognition, can be added with one click of the agenda
Optimize Breeno sweep, independent sweep with objects, easy to evoke
New Breeno driving to quickly turn on phones, music, WeChat and a recently used app
New Breeno Express, News and Information Module

Smart Sidebar

Optimize visual interaction to enhance the one-handed experience
Optimize the smart sidebar, replace the file desk with file management, and remove Breeno voice, ultra-clear vision, the notice does not disturb three shortcut tools
New note shortcut tool
New support drag and drop app for fast split-screen
New "Buoy Transparency" and "Buoy Full Screen Hide" settings
Optimize the floating window mode suitable range, more applications support floating window opening
New floating window bubble function, support for quick expansion/folding floating window

Screenshot

Optimize three-finger screenshots, you can select the screen-blocking area by three-finger press and swipe, and press and slide out of the screen to quickly hold a screen
New screenshot settings to adjust preview window position, setting chime, etc.
Optimize screenshot preview float, drop-down to share, pull-up float window for long screen castoff

Navigation Gestures 3.0

New Slide in from both sides of the screen and stay to switch to the previous app
Optimize all gestures to support cross-screen scenes

System

New flashback key, support navigation, taxi, game important information desktop display, a one-click quick return to the app
New dark color mode, power-saving, and eye protection
New focus mode to help block outside distractions while working or studying
The new charging animation style
Optimize control center interaction, one-handed operation experience is more friendly
New screen recording pause function
New screen recording float and recording settings
New 360 clean-up engine
The new global theme, the theme adds more playability
New Global Delete Sound Effects, Calculator Key tones, Compass Pointing to Sound Feedback
Optimized built-in ringtone resources
New barrier-free TalkBack suspension tips
New barrier-free color mode to enhance the experience of visually impaired users
New recent task management page with recent task display memory information switch and app lock management

Game

Optimize the visual interaction of the game space
Optimise Game Space Launch Animation
Optimize game assistant interaction and outbound mode, new gamepad connection entrance

Desktop

New interactive live wallpaper
New Art-and-Still Wallpaper
New desktop slide settings to customize open global search or notification hub
New desktop icon customization, you can customize the size, shape, style of the icon
Optimize the unlock process, cross-scratch to switch unlock mode
Optimize password unlock vision, one-handed unlock more convenient
New lock screen support live wallpaper
Optimize the breath-screen clock style, more personality choices
New desktop simple mode, larger font icon, more concise and clear

Safety

New password this feature, automatically password, one-click login
New Remote Guardian app usage time, you can see the binding phone nearly 7 days of use of the app
New Remote Guard deactivation window, you can set the disabled period of the bound phone
New Remote Guardian app set time limit, you can set the binding phone app use time, limit some game match
New Remote Guardian One-click navigation, one-click navigation to the location of the bound phone
New SOS Emergency Contact Smart Customer Service for Help, When the emergency contact does not answer the phone, intelligent customer service will help continue to call the emergency contact phone
New random MAC address connection WiFi, block targeted advertising, protect privacy, information security
New sensitive permissions when using the status bar icon prompt, you can view the specific call of the application details, to prevent personal privacy disclosure
New permission usage record to view the history of app call permissions

Tools

New note palace-style
New note background setting, available in 6 colors and 4 skin backgrounds
New note time reminder function, you can set memo reminder point in time
New note removal retrieval feature, deleted notes will be retained in the recently deleted folder for 30 days
New calculator window mode, support for quick start-up through control center and smart sidebar
New recording crop function, can be cut for existing recordings, to obtain important clips
New calendar supports custom scheduling recurrence
New alarm dynamic weather ringtones match different ringtones depending on the day's weather
New weather animation effect, according to different weather to show different dynamics
New file management addopPO cloud disk portal, access to OPPO cloud content

Camera

Optimize camera interaction to enhance the operating experience
Optimize photo countdown interaction with a cue

Album

Optimize album atlas interaction, clearer level, more convenient to find pictures
New album recommendations to support more than 80 types of scene recognition

Communications

New OPPO inter transmission support and Vivo, Xiaomi equipment mutual transmission
Optimize phone-based vision for a more concise and efficient experience
New strange number call quick settings page, one-click new contact, add tags or blacklist

Settings

New deactivation period, custom deactivation time period, effective management of mobile phone usage time
New app setting sit time, you can set the app use time, limit some game match, prevent app and game addiction
Optimize setting up a search function to support fuzzy search and search record presentation

Application

New Soloop ready-to-record, more understanding of your video intelligent authoring tools
New health, monitoring of sports health data, providing health services
On the other side, the Oppo Find X has started receiving the second batch of the early adopters' recruitment process for the first 8,000 people. Make sure to check the latest software version and install it before applying for the beta program. In order to apply, go to the device Settings > Software Updates > Tap on the gear icon in the top-right corner > Tap on Trial Version > Fill in the details & select the checkbox > Tap on Apply Now. Now, let's check out the update changelog below:
Updates:
[Visuals]
Brand new borderless design makes visuals more attractive and operation more efficient.
Added OPPO Sans as the default font. The new font delivers a refreshing feel and fits well with OPPO's pursuit of blending beauty and technology.
[Smart Sidebar]
Optimized user interfaces and improved one-handed operation.
Drag an app out of Smart Sidebar to open it in Split-screen mode.
Added two settings: Assistive Ball Opacity and Hide Assistive Ball on Fullscreen App.
Optimised the Floating Window feature for more apps.
Added a bubble: A bubble is displayed when you open an app in a floating window from the Smart Sidebar. Tap the bubble to collapse and open the app.
[Screenshot]
Optimised 3-Finger Screenshot: Use 3 fingers to touch and hold the screen and swipe your fingers to adjust the screenshot size. Use 3 fingers to touch and hold the screen and swipe your fingers outwards to capture a long screenshot.
Added screenshot settings: You can adjust the position of the screenshot preview floating window and set the screenshot sound.
Optimised screenshot preview floating window: After taking a screenshot, drag it up and release to share it, or drag it down and release to take a long screenshot.
New gesture: Swipe left or right at the bottom of the screen to switch between recently used apps.
[Navigation Gestures 3.0]
New gesture: Swipe inward from both sides of the screen and then hold to switch to the previous app.
Optimised gestures: All gestures are supported in landscape mode.
[System]
Added Dark Mode: Protects your eyes while reducing power consumption.
Added Focus Mode: Shields you from outside distractions when you are learning or working.
Added all new charging animation.
Optimised the Quick Settings user interface for easier one-handed operation.
Swipe left or right to ignore banner notifications.
Added a pause function for screen recording.
Added a floating window and settings for screen recording.
New sounds added for file deletion, calculator key touches, and compass pointer.
Optimised system pre-loaded ringtones.
Added TalkBack floating prompts for Accessibility.
Colour Accessibility Mode added to improve the user experience for visually impaired users.
New management function for recent tasks: You can view memory information about recent tasks and lock apps.
[Games]
Optimised visual interaction for Game Space.
Optimised the startup animation for Game Space.
[Home Screen]
More live wallpapers.
Added Art+ static wallpapers.
Customise whether to open Global Search or the notification drawer when swiping down on the Home screen.
Customise the size, shape, and style of app icons on the Home screen.
Optimised the graphic design of password unlocks to facilitate one-handed operations.
Supported live wallpapers on the Lock screen.
More screen-off clock styles.
Added a simple Home screen mode, featuring larger fonts and icons and a clearer layout.
[Security]
Connect your phone to Wi-Fi networks using a random MAC address to avoid targeted ads and protect your privacy.
[Tools]
In Quick Settings or Smart Sidebar, you can open Calculator in a floating
Added the trim feature in Recordings.
Added the Weather (dynamic) ringtone, which automatically adapts to the current weather.
Added weather-adaptive animations in Weather.
[Camera]
Optimised the Camera UI for a better user experience.
Optimised the Timer UI and sound.
[Photos]
Optimised the Album UI for a clear hierarchy and quick lookup of photos.
Added Album Recommendations that recognizes more than 80 different scenes.
[Communications]
OPPO Share now supports sharing files with Vivo and Xiaomi devices.
Optimised the Contacts UI for a more efficient experience.
[Settings]
Search Settings now supports a fuzzy match and contains a search history.
[Applications]
Soloop Video Editor: Create your video with one tap.
Added DocVault, an app for easy management and use of your digital ID cards (available only on phones sold in India).
Updated on March 5, 2020: After releasing the ColorOS 6.7 beta update, the Chinese OEM OPPO has started rolling out the latest ColorOS 7.1 beta update based on Android 10 for some of its eligible devices like Oppo Reno, Oppo Reno Ace, Oppo Reno 10x Zoom Edition, Oppo Find X, Oppo R17, Oppo R17 Pro, Reno2, etc.
The update is also available in Indonesia, Thailand, Australia, and some other regions. Meanwhile, the ColorOS 7.1 development also in the works and the Bluetooth SIG recently stated that the Oppo Find X2 series devices are running on the ColorOS 7.1 version.
Though there is no official confirmation available yet that which devices will gonna receive this update. According to the beta update changelog, it's expected that the software update brings DND mode improvements, enhanced settings, notification management, and more. Though it's a small upgrade from ColorOS 7.0 to ColorOS 7.1, we can't see any major improvement or addition in this version. It's also expected that Oppo Find X2 will release in Mid-March 2020. So, we have to wait for it.
Original Story Continues……
The Chinese smartphone manufacturer Oppo has finally started rolling out the latest ColorOS 6.7 update for the Oppo Reno devices in India based on Android 10. This year Google has released Android 10 (aka Android Q) officially as a successor version of the last year's Android 9 Pie. It brings so many new features, system improvements, and performance optimizations that users will find useful in their daily life. Previously, Oppo has started the Android 10 beta program for the Oppo Reno (PCAM00) model in China. Currently, most of the Oppo smartphones are running on ColorOS 6 based on Android Pie.
If you're using any of the Oppo Reno series devices will also receive the update soon. Whereas, Oppo Reno 10X Zoom received Android 10 Beta update in October this year. According to the Realme officials and reports, Realme devices will receive a stock-like skin that can be ColorOS 7 very soon.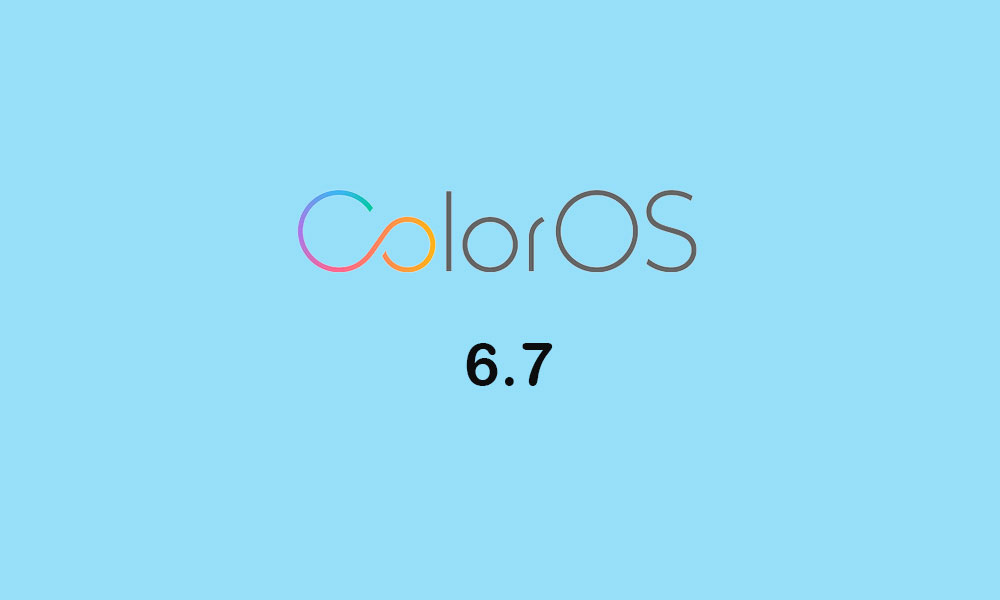 Oppo is trying to improve its ColorOS skin with each and every update especially the UI design, material-type clean look, and more. The latest version of ColorOS is one of the major updates this year by Oppo and it brings plenty of Android 10 based core-features and some of the customized enhancements as well. Now, let's take a look at the new ColorOS version features.
ColorOS 6.7 Features
Dark Mode option with schedule timing
Improved Notification Center with smaller system tray icons
Shortcut Toggles
Full-Screen Gestures Navigation
Oppo Smart Assistant
Adaptive Brightness
AOD (Always-on display) with improved graphics or animations
Redesigned Volume Bar
Smart Sidebar (home screen shortcut)
Floating Window
Improved Camera app
Improved Recent Tasks tab
Enhanced Lock Screen
Changes in Power button interface with a slider
Redesigned Settings UI
Improved Icons with closing animation
Digital Wellbeing & Parental Controls
Privacy feature in App Management
Randomize MAC Address option while connecting to Wi-Fi
and more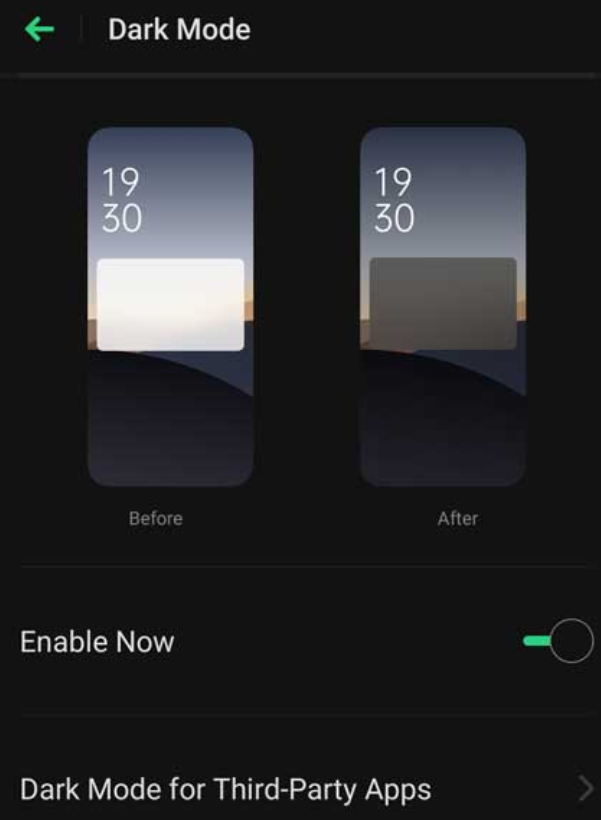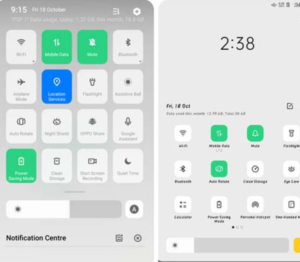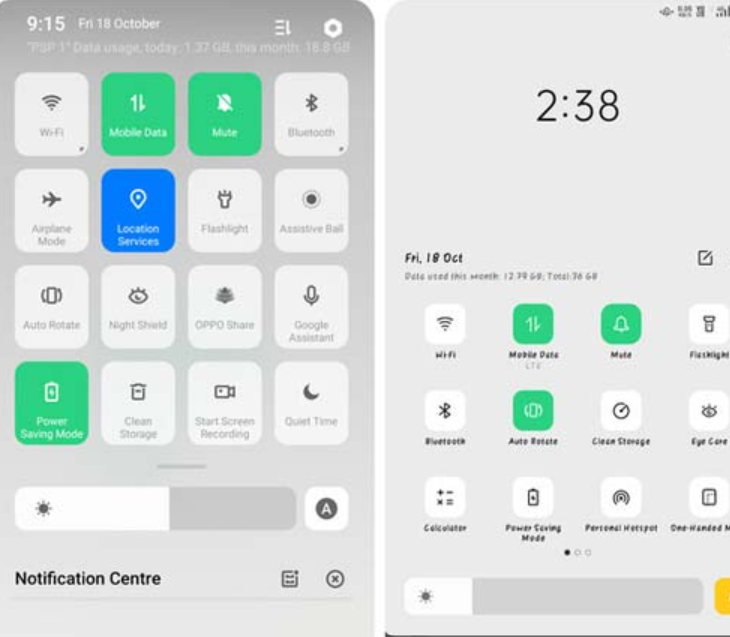 ColorOS 6.7 (Android 10) Eligible Devices
As we mentioned earlier that currently Oppo has released the ColorOS 6.7 for Oppo Reno in India and soon it will roll-out in other regions as well. Rest of the Oppo Reno lineup devices such as Oppo Reno2, Reno2 Z, Reno 10X Zoom, and more then you will receive the Android 10 based update by the end of this year expectedly.
If you're using the Oppo Reno Indian variant and want to be a part of Android 10 beta based on the ColorOS 6 trial version, then you can register your device from here.
Source: ColorOS Community