Spectrum Cloud DVRs or digital video recorders actually work. Now, if you're used to in-home DVRs from, say, TiVo or perhaps your pay-TV provider. However, you might be surprised just how capable Cloud DVRs are. As a result, instead of storing your favorite shows on a device with a hard drive, cloud DVRs typically store your shows within the cloud data centers elsewhere, aka the cloud.
The benefits of this approach include fewer hardware requirements, the ability to watch on multiple mobile devices, and impressive storage capacities. But, at the same time, this has some disadvantages due to which users are facing many issues. That's why we are here in this guide; we have mentioned all the errors in the common spectrum Cloud DVR problems and solutions. Therefore, let's get started with it.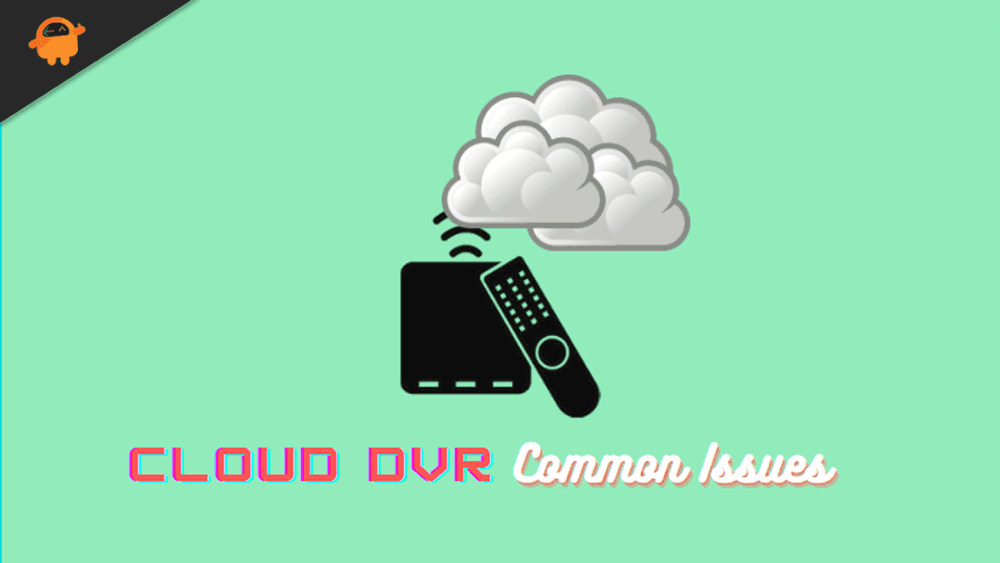 Common Spectrum Cloud DVR Problems And Solutions
There are many problems that users are facing day after day with the spectrum cloud DVR, due to which they are getting frustrated. But, now, no more worries because we are here to help you out. Therefore, let's get started with the guide and check out all the necessary fixes to help you fix different kinds of issues.
#1. Trouble In Recording
Many users suddenly started reporting that they were facing issues while they tried to record something using their Cloud DVR. So, in case you are also facing the same, then make sure to perform these fixes and check if these methods help you. Therefore, let's get started:
Fix 1: Reboot Your Device
Rebooting your device will be the right choice for you. We have seen the error while recording using the Cloud DVR in many cases. Therefore, we suggest you restart your device. After that, check if you are now able to record your screen or not.
Fix 2: Use Spectrum.net
If you are not able to record the programs, then we suggest you try using Spectrum.net. After that, verify that you're trying to record on your active DVR. However, in case you are successfully able to record the programs, then it's fine.
Fix 3: Verify the Memory
There are also possibilities that there is some issue with your memory. Yes, it is possible; that's why we suggest you verify the memory on your DVR that it isn't full. However, in case your DVR memory is full, then, my friend, you may need to delete some of your recorded programs. Yeah! I know this isn't comforting, but you have to do it if you want to record your new programs. So, try this out and check if it helps you.
Fix 4: Check Series Priority Settings
Checking your series priority settings will be the right choice. This will help you fix if there was a recording conflict with the higher-ranked series that was recorded previously. So, try this and let us know if it helps you.
#2. DVR Related Recordings
Suppose you are facing some DVR recording-related issues such as low storage, corrupted storage, etc. So, you need to fix it in order to make sure that your DVR is started working again. Therefore, let's check out some fixes that might help you fix the issue:
Fix 1: Check Your Storage
Again, this is a storage issue; therefore, it is possible that your device may be running out of storage, due to which you are getting this error. So, we advise you to first check if your storage capacity gets filled. However, in case you find that your storage gets filled, then make sure to clear some of the old or unnecessary recorded files.
Fix 2: Check Your Recording Options
You need to check your recording options. So, if you find that your DVR is full, then make sure that the programs marked Keep Until: Space is Needed. This will automatically delete if ever your device is running out of storage.
#3. Available Disk Space
If you are experiencing an error message that says clear your disk because your disk is running out of storage, it indicates that you now need to delete some of your recordings. Therefore, try out clearing the disk and check if it helps. You may also try out these couple of things in order to resolve the storage issue:
Keep in mind that the SD programs take up less space than HD programs.

You can also try to set the record duplicates to

No

.

Always try to record only new programs. It helps you to save the storage.

Also, make sure to consider an external hard drive (eSATA).

Remove some of the unwanted programs on a regular basis.
#4. Daily News and Game Shows Won't Record via Series Recording
Some users claim that they are not able to record the daily news and game shows via series recording. We may don't know, but the programs like daily news shows and game shows don't provide specific data. Nevertheless, these programs may stop recording if set up as a series recording when you cancel one episode or cancel a program in the series that is in the process of being recorded. Therefore, if you don't want to experience this issue, then don't skip or cancel one episode.
#5. Unrecoverable Write Error
Well, in case you are getting this unrecoverable write error. Then, you won't be able to fix it by yourself. So, how can you fix it? Well, to fix this issue, we suggest you contact the support team. After that, explain everything what exact issue you are currently facing. Then, they will surely help you resolve this disk write error.
So, these were some common spectrum Cloud DVR problems and solutions. We hope that now you are able to resolve the different errors. But, in case you still have any questions, comment below.