Are you having an issue with Spectrum Internet on your device? Well, don't worry about it. Network outages or ISP servers cause the Spectrum slow internet issue under maintenance. But you can quickly troubleshoot Spectrum's slow internet issue by trying some methods. This post will discuss why your Spectrum internet is prolonged and how you can troubleshoot the problem by pushing the solutions. So, let's get started.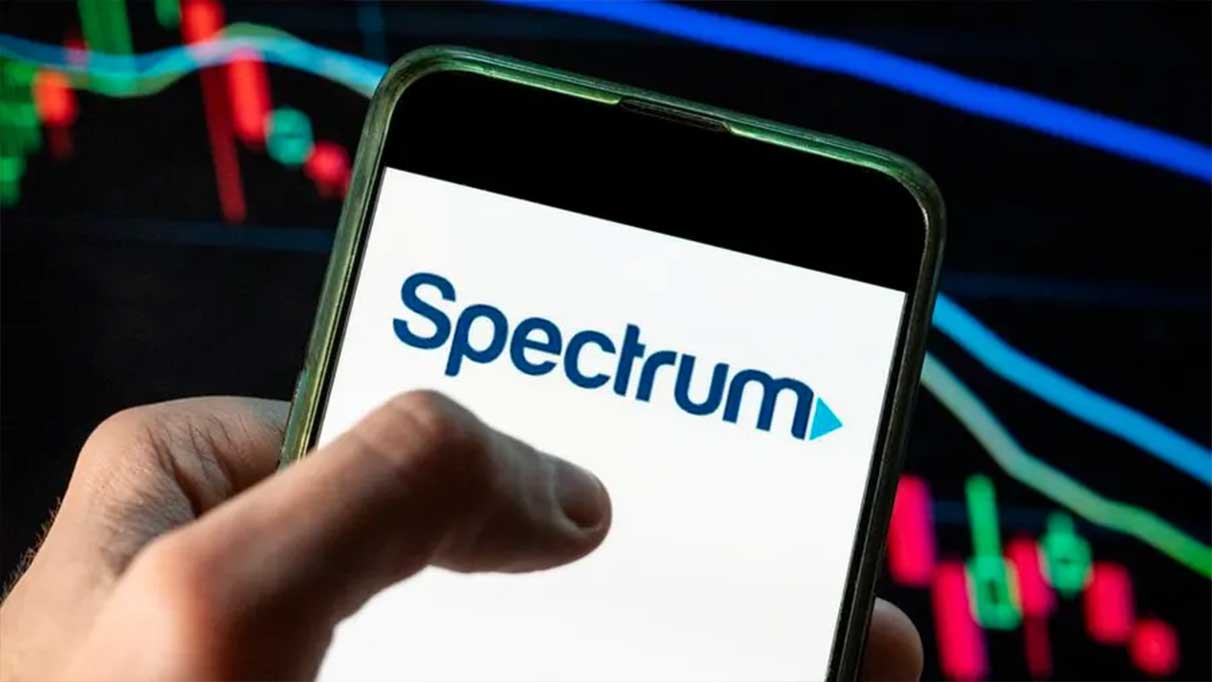 Why Is My Spectrum Internet Very Slow?
Your Spectrum internet is so slow can be attributed to various factors. Nevertheless, many factors can slow down your internet connection, collectively or individually. Some of the most common reasons include the following:
Weak signal strength may cause a slow internet issue on your Spectrum.
Due to an inappropriate modem or router location service, you may experience an issue with the slow network performance on your device, which leads to slow performance on Spectrum.
An outdated or corrupted hardware also prevents a strong internet connection on your Spectrum.
It's also possible that due to many devices connected to the same network at a time, you experienced an issue with the Spectrum.
Software or hardware glitches might be the reason for the slow connection on your Spectrum.
You might be using outdated devices which prevent a strong internet connection.
The cable you're using might be damaged, which may cause prolonged internet on your Spectrum.
An outdated router firmware also might cause a slow internet connection on your Spectrum.
Due to interference from other network services, you may experience an issue with a slow internet connection on your Spectrum.
Methods to Fix Spectrum Internet Very Slow Issue
Now that you know the exact reason for Spectrum Internet's slow performance on the device, you can take action. Let's try some effective troubleshooting methods to fix the issue now.
Fix 1: Restart your Router and Modem
If you're having an issue with a slow internet connection on your Spectrum and excessive data usage is not an issue, software bugs and glitches in your router may cause an issue with the speed network. Make sure to restart or power cycle your router to refresh the network settings and improve your Wi-Fi router's speed network. Here's how you can restart your router manually or by using the Spectrum App.
Steps to Restart Spectrum Router Manually:
First, disconnect all the connected devices.
Now unplug your modem or router from the power source.
Please wait a moment, plug it back, and let the device set up completely.
Now reconnect the devices and take a speed test to check if the internet issue has been resolved.
Steps to Restart Router Using Spectrum App:
Firstly, head over to the Spectrum app on your device and tap on the "Services" option at the top of the screen.
Now tap the "Internet" option and select your equipment from the list.
Finally, select the "Restart Equipment" option and tap on the "restart" option.
That's it. Now take a speed test to check if the issue has been resolved.
Fix 2: Disconnect Unwanted Devices
The other most straightforward solution is disconnecting or disabling unwanted devices from your network. This could improve your internet connection speed as there would be no background data usage in the background process. Here are the steps to disconnect unwanted devices.
Head over to the router's settings and check the lists of connected devices.
From there, restrict the temporary and inactive applications.
Alternatively, you can change your network settings from public to private so nobody can access and use your internet connection without your permission. Also, you can create a guest network for temporary access.
Fix 3: Try Using a Wired/Ethernet Connection
You can also try using a wired or Ethernet connection on your device. If Spectrum Internet runs slow on your PC or laptop, disable Wi-Fi and use an ethernet cable instead. In contrast, wireless connections are more prone to interference from nearby networks or physical objects. The Ethernet cable directly links your router with minimal interference, so you can easily access your Spectrum.
Fix 4: Update your Router Firmware
An old firmware version may contain many bugs and issues that can slow down your internet connection. Also, if your Spectrum internet is slow, ensure your router's firmware is up-to-date. The developer usually fixes these bugs and issues in the latest version, which makes the connection faster than usual. Hence, you should update your router's firmware via its app or website. Here are the steps to update the router's firmware.
Copy and paste your IP address (Gateway IP Address "192.168.1.1") in a browser's address bar and press enter to access the router's login page.
Now log in with your username and password.
Again, look for the "Firmware" option under the Settings option. Now try to check if any update is available for your current firmware version.
If available, download and install it by following the screen instructions and taking a speed test to check the internet performance.
Note: The gateway IP address can also be different for your case. Check and enter the correct gateway IP address in the bar.
Fix 5: Disable VPN Service
Virtual Private Networks (VPNs) consume more data because encryption and proxy servers are used to protect your browsing session. However, using a VPN server farther from your current location with lots of traffic can slow Spectrum Wi-Fi performance.
So, you may disconnect the VPN service on your device and try again. But if you don't want to disconnect the VPN server, try changing its connected server to another to see which gives you better internet speed. You can also use a nearby location server with less traffic for a better experience and a faster connection.
Fix 6: Change Frequency Band
You can also try to change the frequency band because it makes a huge difference in the internet connection. You must change the frequency band if there is slow internet on your Spectrum. However, most wireless routers offer two frequencies, i.e., 2.4 GHz and 5 GHz. So, ensure to change the frequency band to increase the internet speed connection on your Spectrum.
Change the frequency band from 2.4 GHz to 5 GHz for precursory devices near your modem or router.
Any devices farther from the router or modem should be connected to the 2.4 GHz band for better connectivity.
You can also connect with the "Smart Connect" feature. For this, you need to check if your router supports this feature. It modulates both bands into a single network for better performance and network speed.
Fix 7: Check for Internet Outage/Maintenance
It is possible for Spectrum's internet speed to become slow during an internet outage or when systems are being maintained. You will likely be notified about scheduled downtime before it occurs. Occasionally, the service provider may experience a sudden issue.
Visit the official information on internet outages to check for internet outages or maintenance issues.
If you can't see an internet outage on the screen, the local provider's system might be under maintenance, preventing Spectrum from having a solid connection. In such cases, you must wait patiently until they restore the services.
Fix 8: Turn Off Background Data Consumption
If you're using Spectrum App on your smartphone and having an issue with a slow internet connection, you should turn off your background data consumption on your device. However, the app's cache and background data consume more data than normal and impact the internet speed. And there could be a chance for your device to be infected with unknown apps and services that might be consuming more data than normal which results in slow Spectrum upload or download speeds.
Steps to Check & Limit Data Consumption on Android Devices:
Open the Settings app on your device and choose Apps > See all Apps.
Now select the My Spectrum app and choose the "Mobile data and Wi-Fi" option.
Scroll down, and you will see a "Background data" option.
Tap the toggle next to Background data to reduce background data consumption.
Steps to Check & Limit Data Consumption on iPhone Devices:
Open the Settings app on your iPhone device and choose General.
Now click on the "Background App Refresh" option.
Again, choose the My Spectrum app from the list of applications and turn off the toggle next to it.
Note: You can't disable the background data if you're using Spectrum on your Windows or Mac. But you can set a daily data limit to restrict usage.
Fix 9: Reset Network Settings
You can also try to reset your network settings on your smartphones. If you can't access Spectrum due to a slow internet connection, resetting the network settings may help to resolve the problem by improving the connection speed. However, it will wipe the temporary networks on your device and fix any network or signal issues. Here's what you can do when there's an issue with the network or internet connection on your device:
Head over to the Settings app on your device.
Now choose the System > Reset option.
Tap on Wi-Fi, mobile & Bluetooth options.
Finally, tap the Reset Settings to confirm, and that's it.
Fix 10: Upgrade Internet Equipment
If you have reset the network settings and are still Spectrum internet is very slow on your device, the issue may be with your current modem or router. However, a bad cable or old router will give you terrible speeds while connected to multiple devices. In such cases, you should upgrade your router or modem.
You can also get Spectrum, which supports DOCSIS 13.1 at a lower cost and has 32 x 8 channel bonding. If you're looking for a good Wi-Fi router for Spectrum, which is both 6/6E and dual or tri-band capable and supports multiple devices, you can also look into those.
So, you can quickly troubleshoot the slow internet connection issue on your Spectrum by trying the above methods. I hope you have found this guide helpful and fixed the slow internet connection problem by trying any of those methods. But if nothing works for you, you probably need to upgrade your internet plan or equipment to a higher one.