The Spectrum TV App is a mobile application that offers users to stream live content like live TV and On-Demand content at extra cost from their mobile devices. Users can also tune into DVR, schedule recordings, browse the channel guide, search for content, get favorite shows, etc. However, it seems that some users are reporting the Spectrum app Not Working issue with the WiFi connection.
The Spectrum TV App can be used with your Samsung Smart TV, Roku, Xbox One, Apple devices like iPad, iPhone, Amazon Kindle Fire models, all Android tablets & smartphones, and Google Chromecast devices respectively. This application is easy to use and allows you to watch Spectrum TV on even other devices while using streaming devices that are connected to the same Wi-Fi network.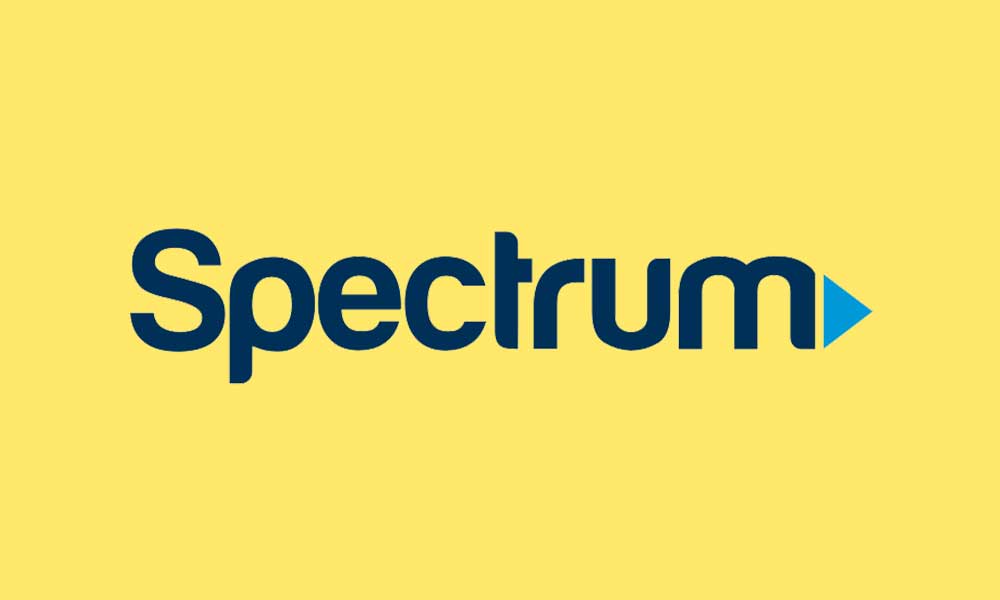 Spectrum app Not Working with WiFi, How to Fix?
It seems that plenty of reports are claiming Spectrum TV application gets slow down all of a sudden and the content streaming process starts buffering even though the internet connection is running fine with other services. Whereas the Spectrum app also seems to crash quite often and affected users have to relaunch the app again to continue watching content in some scenarios. It becomes frustrating.
Now, if you're one of the victims to encounter the same issue with your Spectrum TV Application running properly using the Wi-Fi network then make sure to follow this troubleshooting guide to resolve it. Here we've managed to provide you with a couple of workarounds that should come in handy. So, without wasting any more time, let's jump into it.
1. Ensure Your Device and Connection Meets the Requirements
If in case, the Spectrum TV app isn't working on your device with the Wi-Fi network then cross-check whether the device & the network connection meets the minimum system requirements or not.
Make sure to enable the location service on your device.
Your internet speed should be at least 5-10 Mbps for better streaming.
Check if your device is eligible to run the Spectrum app or not:

Apple device running iOS 12 or above.
Android tablet or phone running version 5.0 or above.
Amazon Kindle Fire or Fire HDX 2nd gen or later.
Roku 3rd gen or newer.
Xbox One, Xbox Series X|S.
Samsung Smart TV 2012 or later.
Apple TV 4th gen or Apple TV 4K.

You can't use the Spectrum app on a jailbroken iOS device.
Complete all the payment or subscription processes of your Spectrum account to be up-to-date.
2. Enable Location Services on Your Device
Spectrum TV application allows channels inside the app as per your region or location to provide better geo-restricted content. In that case, if your internet connection isn't fast or stable enough then some channels or live streaming might not run well. To do so:
For iOS:
Open the Settings app on your iOS device.
Go to Privacy > Tap on Location Services.
Turn On the Location Services toggle.
Now, scroll down and locate the Spectrum app.
Make sure to set the location access to While Using The App.
For Android:
Open the Settings menu on your Android device.
Go to Location > Make sure to Enable the Location option.
Now, select App location permissions.
Here you'll need to find the Spectrum app and select it.
Next, set the app location to Allowed only while in use.
You're good to go.
Please Note: If you're using an Android TV or a smart TV then head over to the Settings menu and Location settings to turn it on.
3. Check Your Internet Connection
It's highly recommended to check for the internet network at your end before getting to any other conclusion. Sometimes a temporary networking glitch can also cause several issues with the live streaming content on your mobile device or any other streaming device. It's better to use a Wi-Fi network or mobile data hotspot to cross-check the issue at your end. You can also try using a different Wi-Fi network for the same.
4. Power Cycle Your Wi-Fi Router
You can also try performing the power cycle method on your Wi-Fi router to ensure there is no issue with the networking connectivity. In some cases, a regular power cycle trick can help you a lot to fix such an issue. Just power off the router completely and then unplug the power cable from the router. Next, make sure to wait for at least 5 minutes and then plug back the power cable in. Finally, turn on the router, connect to the network, and check for the issue.
5. Reset Your Wi-Fi Router
Sometimes a normal reboot or power cycle method may not fix the networking glitch. You can also try performing a reset process with your Wi-Fi router using easy ways as a Spectrum account user. You can follow the steps below to do so. Keep in mind that you'll need to remember the Wi-Fi SSID and Password to reconnect your device.
Sign in to your Spectrum account.
Select the Services tab > Go to Internet.
Choose Services & Equipment.
Select Experiencing Issues? > Select Reset Equipment.
Once the reset process completes, open the Spectrum TV app again to check for the issue.
6. Update the Spectrum TV App
If in case, you're still running an outdated version of the Spectrum TV app on your mobile device then it may cause compatibility issues or bugs. You should always keep the application up-to-date by following the steps below:
For Android:
Open the Google Play Store app > Tap on the hamburger menu icon.
Tap on My Apps & games > Check if the Spectrum TV app update is showing or not.
If the pending update is showing then tap on the Update button and wait for it.
Once done, reboot the device, and check for the issue again.
For iOS:
Open the Apple App Store application on the iPhone.
Now, tap on the Profile Picture icon from the top-right corner.
Scroll down to see which apps are available for update.
Check if the Spectrum TV app update is showing or not.
If the app update is pending then make sure to hit the Update button.
Wait for the updating process to complete and reboot the device.
For Roku:
Turn On your Roku streaming device or TV.
Go to the Home page > Use your Roku remote control to navigate to the Spectrum TV app.
Now, press the * button on your remote control > The App Info will appear on the screen.
Scroll down and select the Check for updates option > If any updates are available, it'll be done automatically.
Once done, reboot the Roku device to apply changes.
For Amazon Kindle Fire:
From the Home screen interface, tap on Apps.
Tap on Store in the top-right corner > Go to the Menu icon at the bottom.
Now, tap on App Updates > If there is an update available, tap on Update.
If the update option doesn't appear, the latest version is installed on your device.
Just reboot the device to apply changes.
For Samsung Smart TV:
Press the Home button on the remote control.
Select APPS > Move the cursor to the Settings icon.
Then press Enter > Keep the cursor on Auto-update then press Enter to Enable it.
For Xbox:
Press the Xbox button on the controller to open the guide menu.
Select My games & apps > Choose to See all.
Go to Profile & system > Settings > System > Updates.
Now, set your Xbox to automatically update games and apps.
Your Spectrum TV app will be updated to the new version whenever available.
Note: If the Spectrum TV application hasn't been updated, it's either unavailable or not installed yet. It's better to update the application to make sure you're online and then launch the game.
That's it, guys. We hope this guide was helpful to you. For further queries, you can comment below.