As the new Bounty of Blood DLC is here, live and running, players are all thrilled with all the new weapons that come along with it in Borderlands 3. Our focus right now is the new Legendary Sniper Rifle that's been introduced, the Complex Root. With amazing damage, accuracy, and handling, players are all getting their fingers broke trying to grab this weapon.
In this guide today, we'll take you through everything regarding getting yourself the new Legendary Sniper Rifle in Borderlands 3 Bounty of Blood. The process is entirely easy as all you need to do is defeat a boss in the game. But if you need to make things easy, you must know where to look. Without any further ado, let's look at how to get Complex Root in Borderlands 3 Bounty of Blood.
How to Get Complex Root in Borderlands 3 Bounty of Blood
If you're trying to get your hands on the Complex Root in Borderlands 3, then the first thing you need is the Bounty of Blood DLC. Once you're in the game, you need to go about and defeat the boss Lani Dixon in Ashfall Peaks, Gehenna. The Complex Root has a pretty good drop rate from Lani Dixon in the game so you need not have to grind for too long like most other legendary weapons in the game. By going to the map location shown below, you'll encounter the boss Lani Dixon.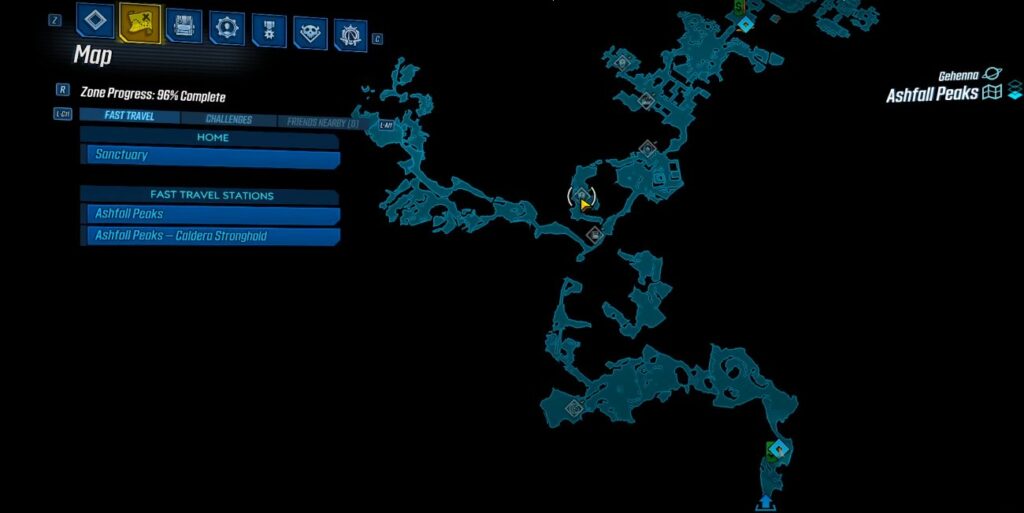 On your way to Lani Dixon at the location shown in the screenshot above, you'll come across a checkpoint. The actual way of reaching the boss from this checkpoint requires you to run around through enemies. However, there's a shortcut near the checkpoint that'll take you directly to the boss. Near the save point here, you'll see a wooden bridge. Simply jump to the top beam and sling yourself around the corner, and grab onto the ledge and pull yourself up. Doing this will get you straight to the area where you'll find Lani Dixon. Taken on the battle, defeat the boss and you'll get the weapon.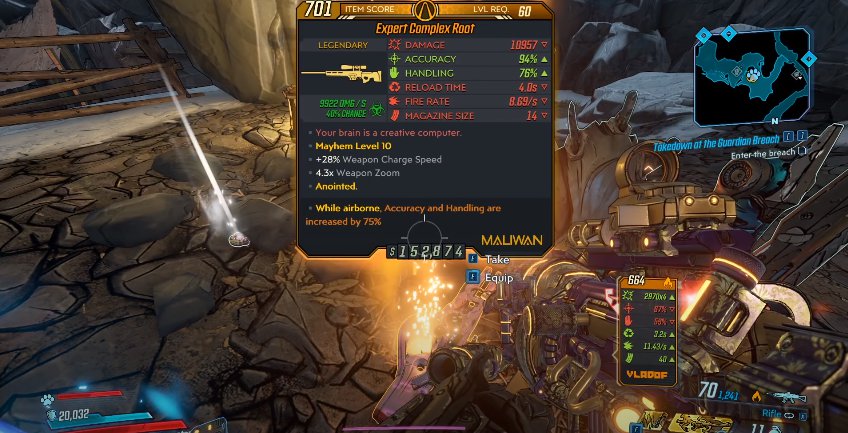 The Complex Root isn't guaranteed on your first try in defeating Lani Dixon. It will take multiple tries so you're gonna have to keep repeating the process until you get the weapon. However, this weapon has a fair chance of dropping, which is pretty much above the drop rate of most other legendary weapons in the game. So you likely won't have to keep grinding until your fingers break! With that, we hope reading the guide above has brought some valuable information and help to you. Please let us know by commenting down below if you have any further queries regarding the same.
Also, check out our iPhone Tips and Tricks, PC tips and tricks, and Android Tips and Tricks if you've got queries for it or want help. Thank you!