Microsoft Teams is one of the best and powerful chat-based collaboration software developed in-house by Microsoft Corporation. It has all the tools that any organization needs in order to become productive. Moreover, it is integrated with Office 365 Suite that helps users to achieve more productivity. All these things together make Microsoft Teams one of the best Softwares for collaboration. On the other hand, SharePoint is primarily focused on file management and library management. Although both come from the same family, they have differences which we have discussed earlier.
Now, most of the users were actually confused about how they can integrate SharePoint with Microsoft Teams in order to use the great library management features of SharePoint. So we decided to make a separate guide on this that will help users understand and do it on their own. So let's get started with the interconnection of Microsoft Teams and SharePoint.
In the real world, Microsoft Teams and SharePoint are strongly interconnected with each other. Each Team created in Microsoft Teams has automatically created the SharePoint Team Site at the backend. So, all the documents that are uploaded to Teams are automatically stored in the SharePoint document library. As we already told you that SharePoint is best with file and library management. You really don't need to take care of its integration.
As we already told you about the integration of Microsoft Teams and SharePoint above, you know both are connected. However, if you want to experience the real thing that is happening behind you, you need to follow the simple steps that we will help you with. So let's start.
You need to create a dedicated team in Microsoft Teams for your existing SharePoint Team Site. This site needs to be private to be with the Microsoft Office 365 group assigned with it. This time you will be able to find the Microsoft Teams icon at the bottom left corner.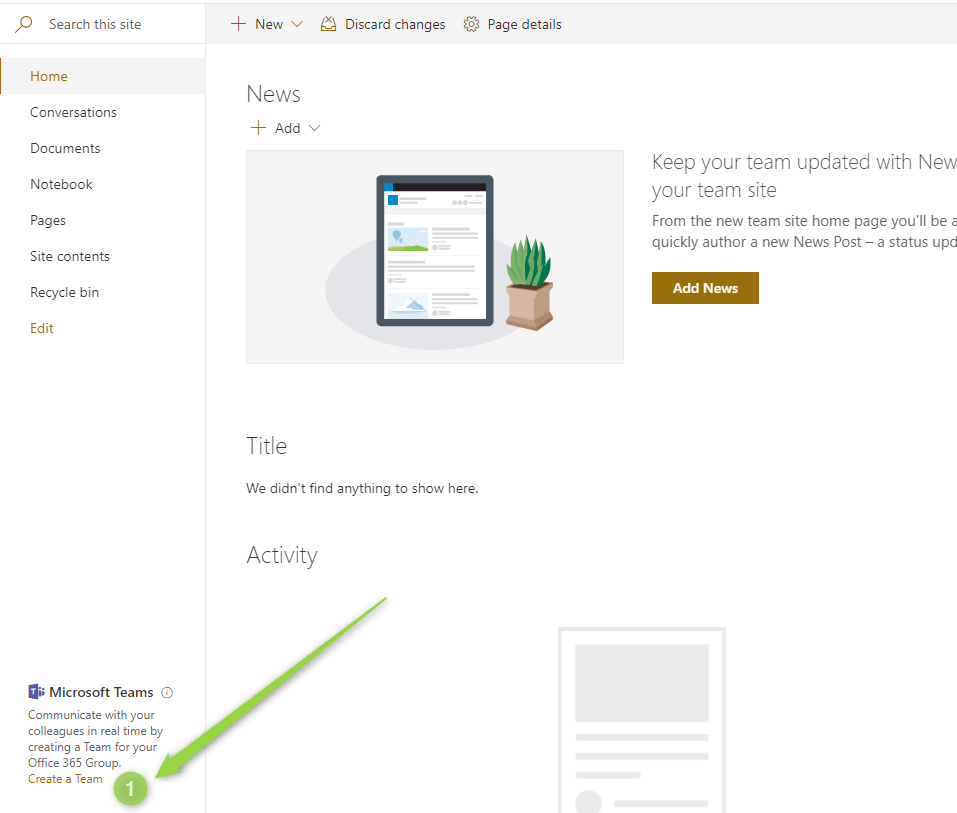 Now click on "Create a team button" to create a Team on the current SharePoint site. This will automatically take you to Microsoft Teams to allow and start collaboration.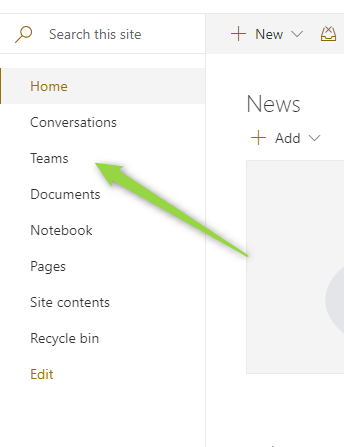 Now open your SharePoint site and click on "Teams," now you can see your new linked Team there.
This was the first method with which you can see the integration.
Here we will discuss a few more ways by which you can integrate Microsoft Teams with SharePoint Site.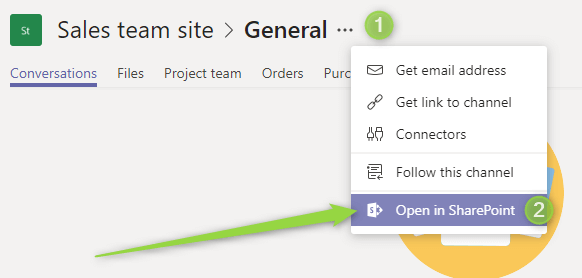 If you are finding the address of your SharePoint site, you can see it in the "Channels Options" and then clicking on "Open in SharePoint."
You need to do this by clicking on the Teams tab then choosing the "+" button.
Now "Add a Tab" window opens, in that click on "SharePoint."
In the next window, click on "Pages."
Then click on one of your pages listed there.
Then to publish that page, click on SAVE.
It is always possible to add a SharePoint list to Microsoft Teams by just clicking the "+" button.
Now click on"Add a Tab" and choose "Document Library SharePoint."
In the next window, you have to click "Relative Sites" and link that directly with your site address of SharePoint.
Then click on Next.
Now, on the next window, choose your folder from the document libraries available and again click on "Next."
In the next window, you have to set the "Tab Name" then, at last, publish the library by clicking on SAVE.
Wrap-Up
This guide was about the interconnection and integration of Microsoft Teams with the SharePoint site. We hope this guide was helpful to you. If you have any queries or feedback, feel free to comment down below with your Name and E-mail ID. Likewise, check out our iPhone Tips and Tricks, PC tips and tricks, and Android Tips and Tricks for more such tips and tricks. Thank You.