Microsoft Teams is a collaboration software developed by Microsoft, keeping in mind the modern office requirements. The same is the case with Slack, and Slack Technologies develop it. To be clear, both Teams and Slacks are rivals to each other and give fierce competition in terms of usability and functionality. Microsoft Teams and slack both offer more or less the same features; however, Slack is a bit more popular among the big companies due to its usability factor.
Now many of our users are confused about how can they connect Slack and Microsoft Teams together so that they can enjoy the simplicity of Slack and the functionality of Teams. Now to be clear we want to say as both the applications are rivals to each other, so there are minimal options available as of now. But don't worry we still have limited but the best options available for our users. Let's get started.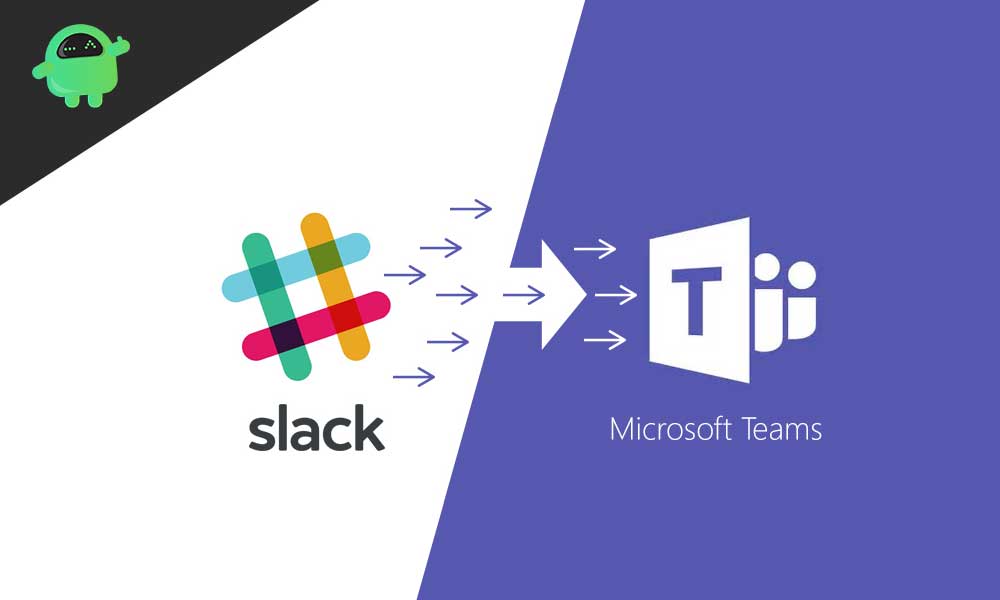 How to Connect Slack and Microsoft Teams?
Now we will discuss the ways through which you can connect Microsoft Teams with Slacks.
  1. Use Web Services
One of the most powerful yet effective ways to integrate Slack into Microsoft Teams is to use web services. Though there are very minimal options available to connect slacks with Teams this is one of the most effective. Web services are provided by three websites. We will discuss them below.
Mio: This web service allows a seamless transition between the two, Slacks and Teams to interconnect in between. You first need to go to this site. Then input both your Slack and Teams log-in information. After that, this web service will synchronize both of them together.
Appie Pie Connect: This is the best web service one can get. It hosts great features along with the interconnection of Slack an Teams, you can even use other accounts on this platform. In case you want to use multiple Teams and Slack accounts, that is also possible with Apple Pie Connect. You just need to go to this site. Then you have to connect with Slack and Teams with the respective login credentials. Then you are ready to connect with both at the same time.
Zapier: The function of this web service is no different. It just has some extra walkaround features. Like it allows users to use triggers and do a kind of work in one go. You first need to go to this site. Then you have to select "connect these apps". After that enter the login credentials and you're ready to go. Just said before this site enables triggers. Triggers are useful in instant message services.
One thing everyone should keep in mind is that, these websites can only work with the web versions of Microsoft Teams and Slacks. This is because application integration is not possible in the browser. Rather than this, you won't feel any difficulty in managing your tasks. Moreover, there is a kind of disappointment, most of the services which are good to hear, aren't available for free. You need to shed some premium in order to use most of the best features.
  2. Use Bots and APIs
These APIs are actually enabled by developers to increase the functionality of their applications. First of all, you need to go to Microsoft Connector Inventory. There you need to create an ID then join the channel groups and discussions in order to access all the Slack features from Microsoft Teams. More or less it is like a Slack and Teams crossover, but you need not worry just take a benefit. As for now, there are only a limited number of two ways available.
Difference Between Slack and Microsoft Teams
If you're planning to bring your work home and your company is looking on for an alternative. These two suits the best. To give a better understanding we will do a fair comparison between them in the table below.
| | |
| --- | --- |
| Slacks | Microsoft Teams |
| Slack is very easy to use | Microsoft Teams is comparatively more difficult |
| It is a standalone application | This application comes bundled with Microsoft Office 365 |
| Targetted at Medium and Large Enterprises | Targetted and well suited only for Large Enterprises |
| Not enough integration capabilities with presentations and documents | Offers complete and immersive integration with all the office applications as it is a part if Office 365 |
| Video Conferencing is available for up to 15 participants | Video Conferencing is available for up to 250 participants |
| Message history limit of 10 thousand | Unlimited Message History |
| More of the better features are available in paid plans | All plans offer better features than slack |
| Screen sharing is limited even after a paid plan | Unlimited Screen sharing capabilities |
After watching the comparison you are clear about which one to choose. And after this guide, you now know how to connect between Slack.
We hope this guide was helpful to you. If you have any queries or feedback, feel free to comment down below with your Name and E-mail ID. Likewise, check out our iPhone Tips and Tricks, PC tips and tricks, and Android Tips and Tricks for more such tips and tricks. Thank You.