Windows is the most popular Operating system not only for its GUI but also for its versatility of applications. Microsoft includes several native Windows applications in its Windows installation packages. That means whenever you install Windows, you will get those apps by default and pre-installed. There are many useful applications like Wordpad, Maps, Mail, etc. However, the Speech recognization application is also included by which you can control your Windows PC using your voice.
If you don't prefer to type or use your mouse too much. Then the Windows Speech Recognization application is for you. All you need is a headset with a microphone. Windows speech recognization is not a voice assistant like Cortana, it can only do tasks. Luckily the application also exists in Windows 10. Setting up the speech recognization software is very easy, you can control your PC just by your voice. the steps to use Windows speech recognization software to control windows 10 PC or Laptop is mentioned below.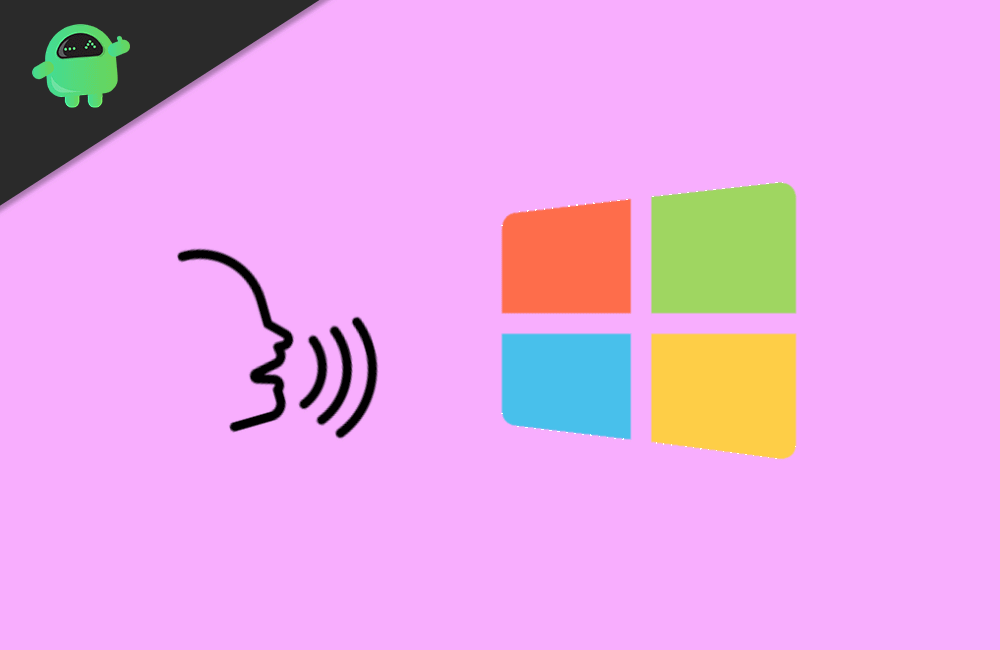 How To Control Windows 10 PC or Laptop Using Your Voice
Windows speech recognization application can only be used to control your Windows function. You can open applications and perform certain tasks. Speech Recognization software can't be used for Voice dictation purposes. You can't turn your speech into a text in a document.
Step 1) Firstly, you will have to plug-in your headset, which has a microphone to your Pc or Laptop. However, you can also use a Microphone for this purpose, and it will be much more accurate if you use a proper mic.
After you have plugged your mic to your device, go to the Windows Search bar and type Windows Speech Recognization and click on the result to open it.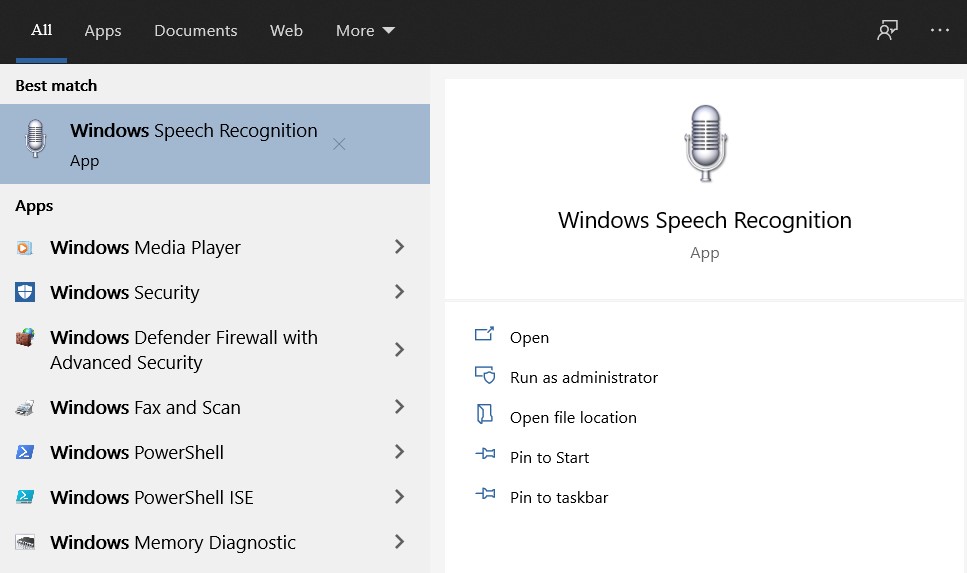 Step 2) If you have open the application for the first time, then you would have to set up the microphone first. Therefore, select the preferred radio button according to your mic and click on the Next button. Now you will have to read the sentence from the prompt to calibrate your microphone. After reading, click on the Next button again.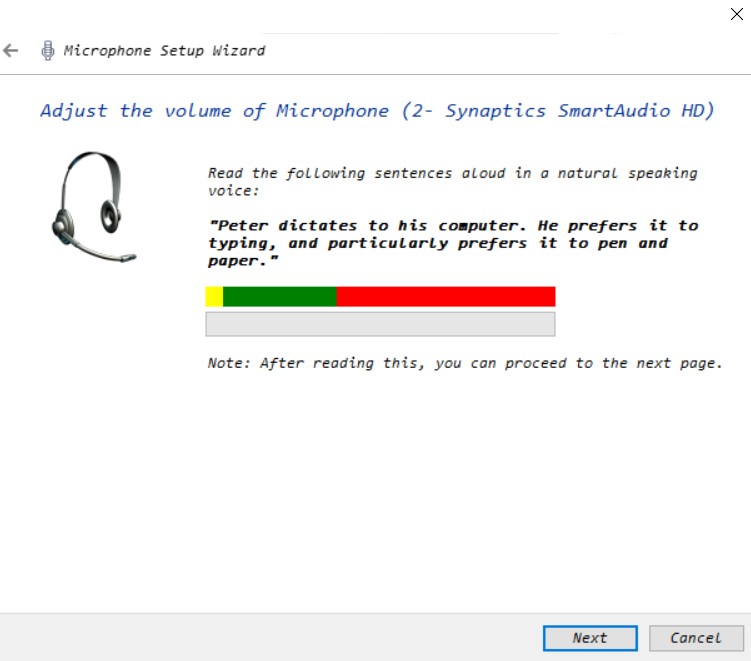 Step 3) On the next page, select the option according to your choice. If you prefer a review of a document, then select the Enable document Review radio button and click on the Next button. Similarly, on the next page, you will have to choose a method to activate the voice recognization between Use Manual activation mode and Use voice activation mode.
If you prefer to activate the application manually, then select the use of manual activation mode. Or, if you wish to activate the application via voice command, select Use voice activation mode and click on the Next button.
Step 4) On the next page, you can click on the View reference Sheet to check all the commands that you can use to control your Windows and click on the Next button.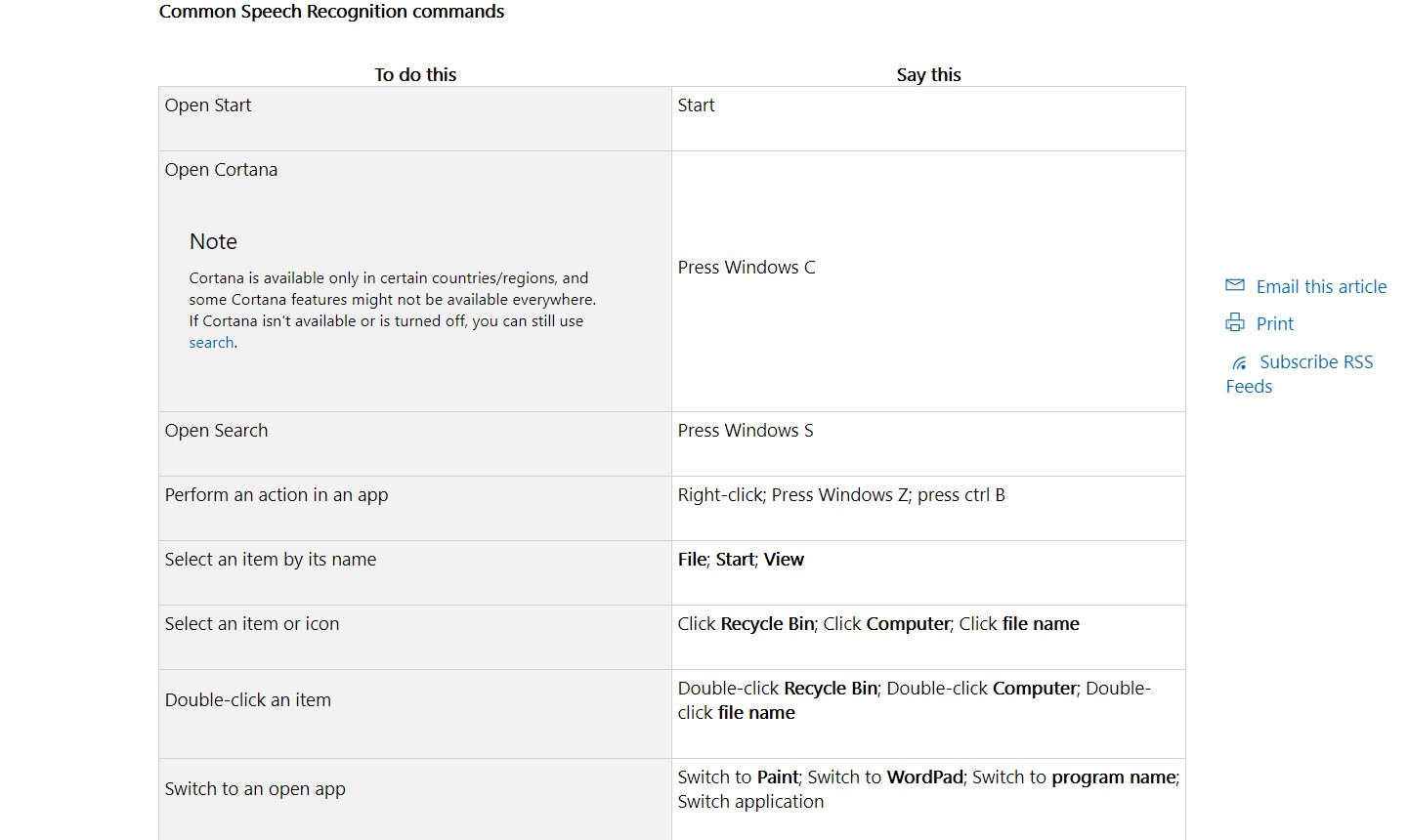 Step 5) Lastly, uncheck the option Run Speech Recognization at startup if you don't want to run speech recognization on Windows startup, otherwise, keep it checked and click on the Next button.

Now you can either go through the tutorial by click on Start Tutorial. Or you can skip it. The application will stay on your system tray and on top of the windows. Depending on the mode, you can activate it and can start controlling your Windows Pc or Laptop by your Voice.
Conclusion
To control Windows by your Voice, you can use Cortana. However, Windows Speech recognization is a superior application. You can use it to fully control your PC. Moreover, you can use it to dictate in Windows 10. It also gives you the option to customize your commands and responses. The set up is very easy to do; a mic is necessary for the application to function.