Chinese smartphone manufacturer before releasing a phone for the global market, most of the time, have a Chinese variant of the phone as well based on some circumstances. So, there are cases were a non-Chinese person who buys a Chinese phone from China and want's to sell in their own market, he first needs to bring the device to the Global ROM. What this means is that Chinese phones do not come with Google Apps, and we all know that a phone is a Global market, needs to have all the Google apps installed.
The same is in the case with Xiaomi phones were users find the global variants much easier to use than the Chinese variants. And if you also happen to be one of such persons who have a Chinese Redmi Note 8 Pro, then you are at the right place as in this post, we will be guiding you on how to convert or change China ROM to Global ROM on Redmi Note 8 Pro. So, that being said, let us get straight into the article itself: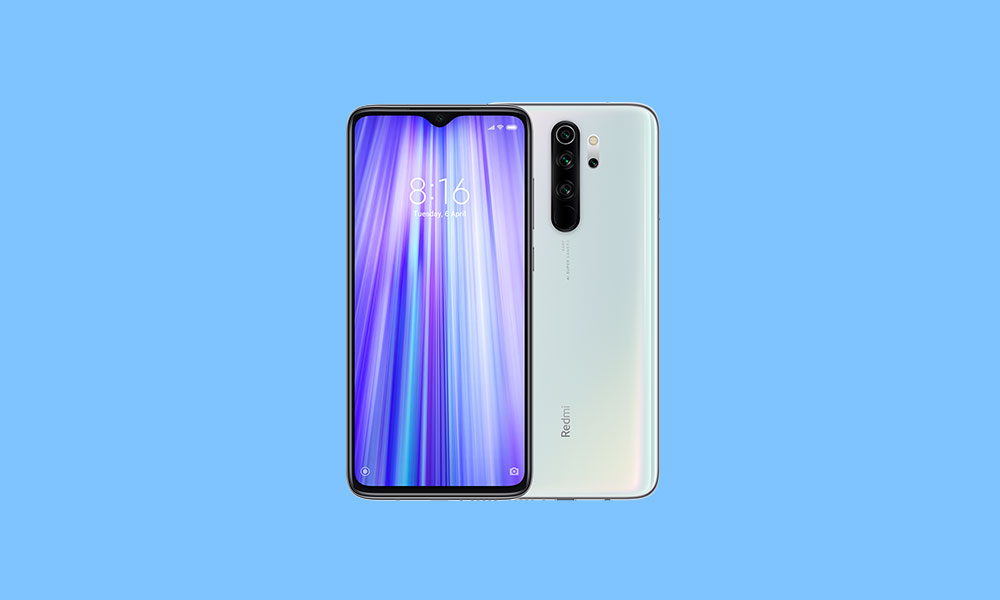 Pre-Requisites
Downloads
Warning
Before we begin with this procedure, I would strongly recommend you to create a backup of your device storage and all your files stored on your device. Moreover, it is advised to follow the steps mentioned in this post very carefully to avoid permanent damage or to brick your device. If anything goes wrong the author or GetDroidTips is not responsible for it.
Steps to Convert Chinese to Global ROM
Firstly, make sure that the bootloader of your Redmi Note 8 Pro is unlocked.
Download the Mi Flash Tool from the above link and open it.
Connect your phone via USB in Fastboot mode.
Your phone should be on the list of connected devices.
Now go to the folder where you have installed ADB and in that folder, you need to press right-click + Shift key and open a command prompt.
To check whether your device is listed, execute this command.
./adb devices
Now head back to the Mi Flash Tool and click on Browse>> Advanced.
Locate the file: flash_all_except_data_storage.bat from downloaded FIRMWARE folder.
Click FLASH and wait patiently for the process to complete.
Your Redmi Note 8 Pro will reboot automatically.
That's it!
So, there you have it from my side in this post. I hope you guys liked this post and were able to convert the Chinese ROM on your Redmi Note 8 Pro to Global ROM. Let us know in the comments below if you come across any issues while following the above-mentioned commands. Until the next post…Cheers!