Stranded Deep is a survival game that is developed by Australian studio Beam Team Games for all the platforms. Including Microsoft Windows, Xbox One, Play Station 4, and even a version for Linus. As the game is survival type, your character is of a survivor who has survived a significant flight crash and landed into the Pacific Ocean. So the players continue to explore the Pacific islands along with reefs and many other things.
Talking about the gameplay, as the game takes place on an Island, you need to build a Barge in order to cross some islands. Moreover, Barges are helpful in other factors too. Now, most of the users are finding it difficult to craft a Barge in this game. So we decided to bring up a guide that will help the players crafting the same. So without further ado, let's get started. However, we need to discuss a few important factors before directly jumping to your question.
Why Do You Need to Craft a Barge?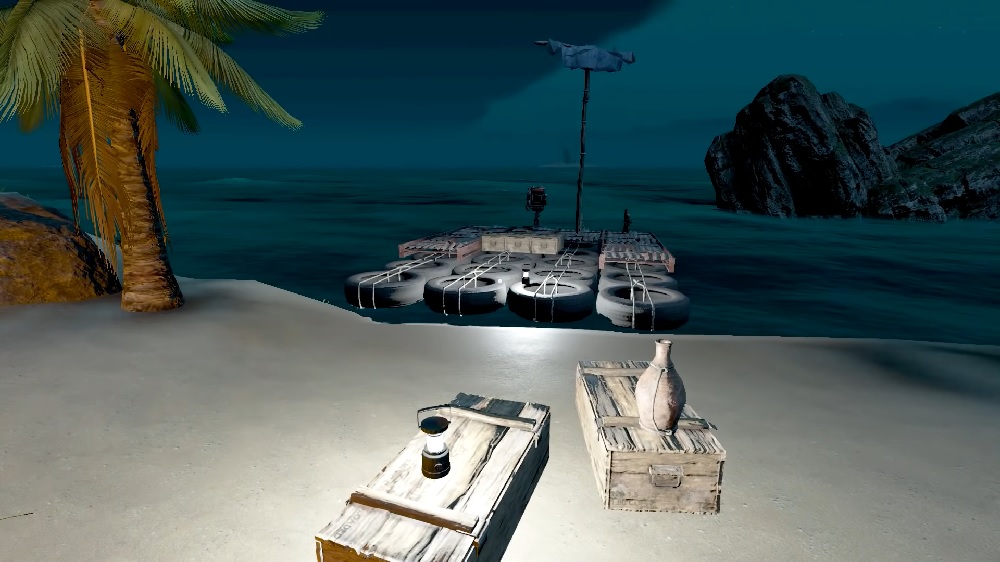 As you know that the game is a survival one, so you need to maintain all the possibilities of survival as much as possible. And that is the primary reason to craft for a Barge. Moreover, you will also need it to cross islands and swimming here is not an option. Crafting a Barge allows movement and mobilizations. And the second most important thing is you are on a deserted island alone. So you need something to roam around here and there. Now you know why you need a Barge in Starndered Deep.
How to Craft a Barge?
Crafting a Barge is overall an easy walkaround. Firstly, you have to go to the "craft" menu. There you will get all the information on how you can build a new transport. However, you need specific resources that will help you craft a Barge like tires, barrels, wood, and many others. When you get your hands on the Barge, you will understand that you really don't need many things to craft it out. Only three things are necessary. A floor, a propulsion system, and a base which you will already get with it. A propulsion system is necessary because you cannot push the Barge on water.
In the Handicrafts menu, you will get some important things that you can incorporate in your Barge. You will have to choose from different options for the floor. Like you get wooden floors or planks and also clay. You will know when you craft how well your Barge can stand. Building a Barge on the clay can also be a good option since it will be ideal for standing on a firm and robust floor.
The propulsion is the fundamental part of the Barge. You get two options here, the first one is a boat engine, which is quite fast but difficult to make and requires fuel to run. And the second one is sail, which is easier to make and requires no fuel. So we recommend the second one to be the best. However, the choice is completely yours what you are going to craft out. Just remember that a Barge is an excellent means of transport in Stranded Deep.
Wrap-UP
This guide was to help the players of Stranded Deep in crafting a Barge. After following our guide, the players will be able to make a wise choice on the list of items they require. We hope our guide helped you. If you have any queries or feedback, feel free to comment down below with your Name and E-mail ID. Likewise, check out our iPhone Tips and Tricks, PC tips and tricks, and Android Tips and Tricks for more such tips and tricks. We urge you to participate in the $100 giveaway by subscribing to our YouTube Channel. Thank You.