After the grand success in 1998, Crash Bandicoot is making a comeback with the Crash Bandicoot 4: It's About Time. This time around we will have Activision running the show, rather than Naughty Dogs. But when is it coming to the market? Well, we have some new updates about the release date of this upcoming title from Activision.
Back in 1998, Crash Bandicoot was a huge success, and even now the fan base is loyal to the game. When news around the arrival of Crash Bandicoot 4 circled the internet, the hype that it got was quite extraordinary. The popularity of the older versions is quite evident from it. But what we know about this upcoming game? So in this article, let's take a look at all that we have about this game so far.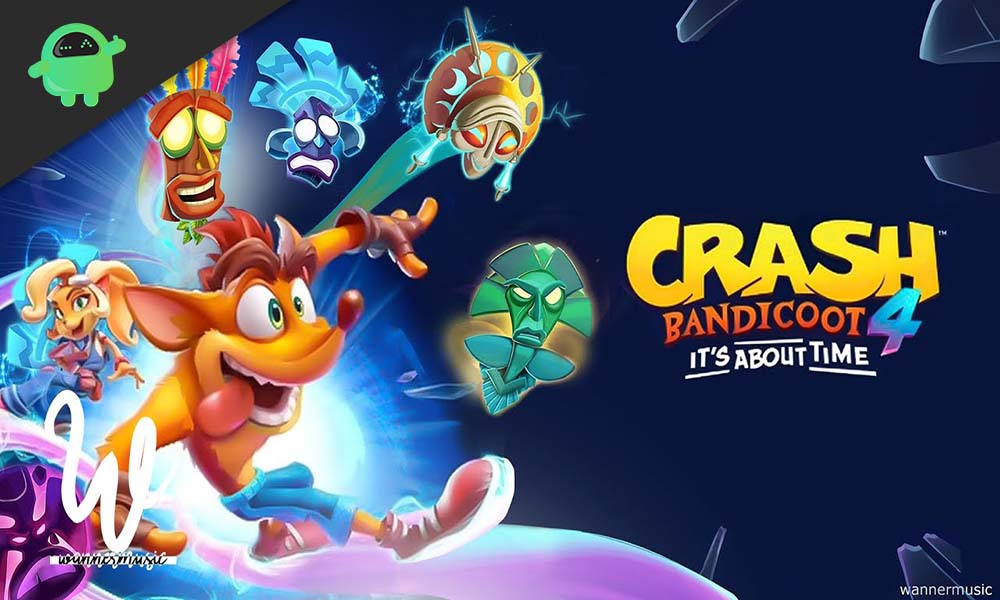 Crash Bandicoot 4: It's About Time release date:
This Time around we will have Activision running the show on this title of Crash Bandicoot. But so far nothing has been confirmed by Activision about the arrival or even existence of this upcoming game. All that has been circling are leaks and rumours about this game. So as of now, nothing is confirmed, but the number of leaks flooding in does suggest that we will indeed have this game in the future for the PS4 and Xbox One users.
Recently, there has been a leak in the Taiwanese rating board suggesting the arrival of the game to be very soon. And then just a day later we have a leaked screenshot circling online showing the release date of this upcoming game. The photo is of low quality, and it does not look much concrete, but the date in the picture reads October 9, 2020. Considering the news about the arrival of this game, and the October launch date leaked photo, it does seem like it might be right.
Initially, the game was launching on June 22 in the Summer Game Fest. But the pandemic changed it entirely, and now we might see this officially launching in October. Now, Activision has not said a single word so far about the arrival of this game. So take it all in with a pinch of salt. Activision might even surprise us and launch the game at a much later date. But considering the arrival of the next version PS and Xbox, the launch of the game should be very close to us.
As an overview of this upcoming, what we have so far is, "Crash is relaxing and exploring his island in his time, 1998, when he finds a mysterious mask hidden away in a cave, Lani-Loli. The mask is one of the Quantum Masks and apparently knows Aku-Aku, Crash's mask friend! With the Quantum Masks returning and a Quantum Rift appearing near our heroes, they decide to bravely head through to different times and dimensions to stop whoever is responsible."
If you have any queries with this guide, then comment down below. Also, be sure to check out our other articles on iPhone tips and tricks, Android tips and tricks, PC tips and tricks, and much more for more useful information.