This pandemic has pushed several educational institutions to resort to online means for conducting examinations. Conducting online quizzes for exams can be tricky, and if the student database is huge, that can cause problems for the institutions. But one particular tool that has helped several professors and teachers in recent times is Google Forms. Sending out questionnaires as Google Forms has allowed these professors and teachers to maintain some standards for the online examinations.
But did you know that one can create quizzes in Google forms that can make self-grade students on their performance? The need for the teachers to go through each student's answers is no longer there. It is an effective way to grade multiple students without worrying about any verification-related errors. So in this article, we will see how one can self-grading quizzes using Google Forms. We will also see how one can share the quiz and results to your Google Classroom. Now without any further ado, let's get into it.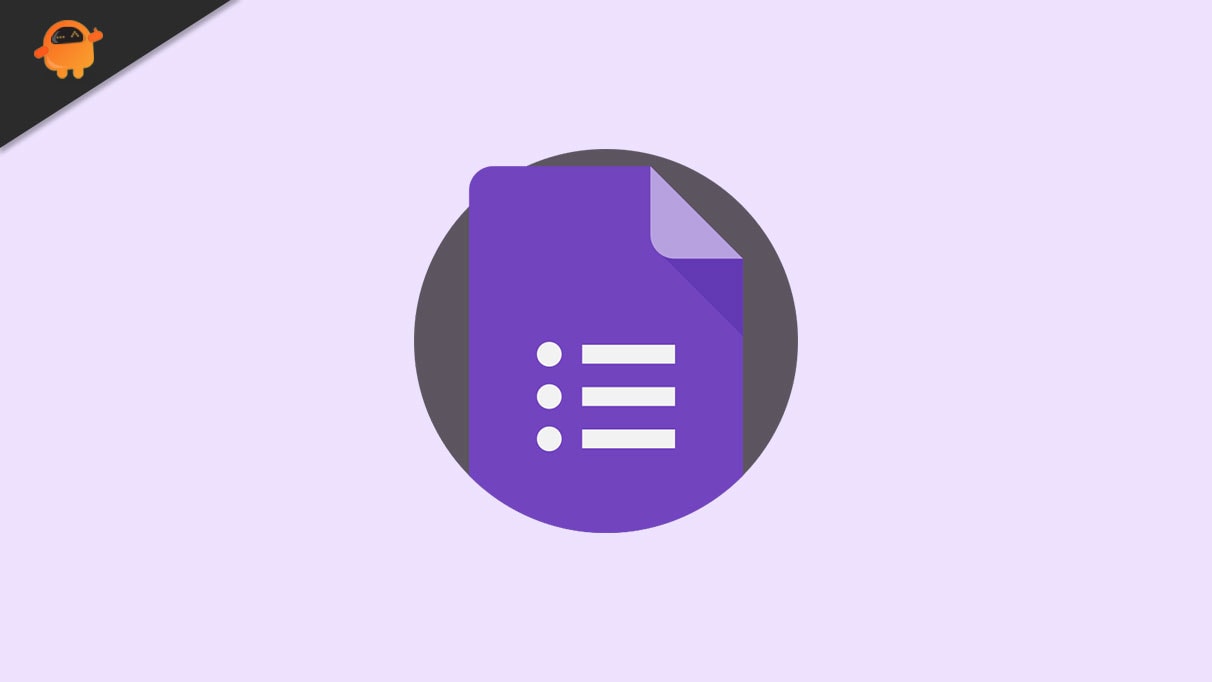 How to Automatically Grade Google Forms?
The type and length of the quiz will determine how long it would take for this process to complete. More types of questions mean more customization and hence a lot longer. Firstly though, you need to create a Google Form for your quiz. You can either choose to create a new Google Form or edit an existing one to turn it into a quiz.
Create a self-grading quiz:
Go to Google Drive and log in to your Google account if you have not done it already.
Click on the New button in the top left corner of the screen and then go to Google Forms.
You can either use a template or open up an empty google form and design it like a quiz. Using a template will be quicker, and going the other way will give you additional customization settings for the Quiz.
If you choose to go for the template, you need to click the ">" icon next to Google Forms. You will see two options here: Blank form and From a template. Click on "From a template." Then scroll through the template gallery and choose "Education." Then click on "Blank Quiz."
And if you want additional settings for this quiz and you want to customize in every way possible, then click on the "Settings(gear)" icon after clicking on Google Forms. Here, go to the "Quizzes" tab and turn on the toggle for "Make this a quiz." Now a few other options will become available that were previously greyed out. In these additional options, you will get to choose whether you want your students to see their grades immediately upon submission or provide the grades a while later after reviewing the results(responses). Just below the grade options, you will also see a checkbox option that will allow you to decide whether or not you want the students to see their missed questions, the correct answers, and the point values of questions by clicking on the appropriate checkboxes.
Once you are done setting up, go back to your Google Form.
Now type in your first question in the Quiz Google Form. Right next to the question, you will see a drop-down menu. Click on it and choose the format of the question. You can choose between "Multiple choice," "Checkboxes," or "Drop-down answers." You can't choose any other option as only these three formats allow the self-grading feature to work.
If you choose Multiple choice, then enter three or four possible answers for the question.
After you are done entering the different options, click on the "Answer key" in the bottom left corner of the Window. Here, you can set which is the correct answer among the four options.
You can even assign points to the questions(if answered correctly) by clicking on the up and down arrow icons in the top right corner of the answer key window. You can even add feedback for every correct and wrong answer by clicking the Add feedback button. This feedback can be corrective too. You can let the student know why the option chosen by him/her is the correct or wrong one. When you are including feedback for the questions, you can even choose to insert a link that leads to a page that further backs up your feedback with additional details.
Go on adding as many questions as you want to complete the entire quiz. So maintain the format of questions between "Multiple choice," "Checkboxes," or "Drop-down answers," as you are looking to create a self-grading quiz. A small icon in the top right corner of the window gives a preview of how the self-grading quiz is shaping up. You can check on it from time to time while typing out the questions and answers for them.
Once you are done with all the questions, test your quiz. To do that, pretend to be a student and give out the test yourself. For that, you need to click on the Preview(eye) icon at the top. Then answer all the questions from the quiz correctly and click on the Submit button.
Once you click on submit, you will see a window that reads that your response has been recorded. There you will also see a button that will reveal your test results. It will show up your grade, display which questions you got right and which you got wrong. It will exactly be similar to what a student would see after the actual test.
Once you are done with the preview, you can back to the editing page of the quiz, and here you will see the "responses" tab at the top. Click on it will reveal all the recorded responses so far. In the response tab, you will find the summary, questions, and individual tab. Clicking on summary will show you the overall summary of the quiz responses, clicking on questions will reveal the questions, and clicking on the individual tab will reveal each student's performance.
You don't need to note down every individual's score from this response section. You can let all the data regarding scores and responses load up on the spreadsheet. Inside the response tab, you will see a small green Google spreadsheet icon. If you click on that and choose Create Spreadsheet, all the data from the responses will be automatically loaded into a Google sheet. Then you can easily check all the individual's answers, scores, and grades all in one place in proper sorted order. You can save that spreadsheet and delete the google form once you are done with the test. All the necessary will stay saved in the Google spreadsheet.
How to share the Newly Created Self-Grading Quiz To Your Google Classroom?
Sharing the quiz with Google Classroom also comes with several customization features.
Once the quiz is ready to be sent, click on the Send button in the top right corner of the blank quiz's edit page.
You will now see a "Send form" window on your screen. You can choose to share this quiz via email, link, embed, or even social media like Facebook and Twitter.
Send it via email is the most simple approach. You need to enter the recipients' emails, and they will receive the google form quiz in their mailbox.
Choosing the embed option will let you embed your quiz form into a website.
Finally, you can use the link-sharing method if you want to share with your google classroom directly. When you click on the link tab, you might see a long link for the quiz. But just below it, you will see the option "Shorten URL." Check the box next to it, and the URL will be shortened. Copy that URL to your clipboard and directly share it with your Google classroom.
If you want to load up the quiz on your Google classroom directly, you can do that too. Just head over to your Google classroom, click on Next Assignment and then choose the Google Drive icon. Then select the quiz that you want to load in your Google classroom. You have to click on the "Assign" button, and the new assignment will appear in the Google classroom with your google form quiz attached to it. As soon as the students click on the given assignment, the Quiz will load up on their devices.
Once they are done with their responses, you can follow the steps mentioned above on how one can view the responses in a Google spreadsheet. All the responses will show up properly in one location in a proper list. You don't need to check or record the individual results and responses.
So this is how one can create an automatically grading Google Forms quiz. If you have any questions or queries about this article, then comment down below, and we will get back to you. Also, be sure to check out our other articles on iPhone tips and tricks, Android tips and tricks, PC tips and tricks, and much more for more useful information.