Windows Hello PIN is an advanced and secure way to login to your PC. Windows Hello is introduced to save the time of the users in the lengthy Log in process. The new Windows Hello feature enables users to their optional security features like a fingerprint scanner. This is now present on any many laptops and also allows us to log in using the Web-Cam based face login. These features come handy when using the PC or logging in for the first time. You can enable/create Windows Hello PIN feature from settings or from Setup prompt notification easily.
Windows Hello PIN(Personal Identification Number) is an easy to remember secret login code usually consist of 4 digits. When setting up a new device or creating a new user account in windows, you are asked to set up a pin with the password. In case you forget the password, you can easily login with the Windows Hello PIN. The PIN only works on one system, and the benefits of using it are ease and speed of use, and if created it can only unlock that one PC. It is a digital tool for authentication. Creating Windows Hello Pin in an easy process, and we will guide you through it. Also, we will help you Setup Prompt Notification as well.
How to Create Windows Hello PIN and Setup Prompt Notification
Creating Windows Hello PIN is an easy process. If you're logging in for the first time, you will see a Setup prompt notification where you can set up this feature. In case you don't see it, you can also enable it from the settings menu as well. We will guide you through both the process.
Create Windows Hello PIN from Settings Menu
Open Windows Settings, and search for "sign-in options"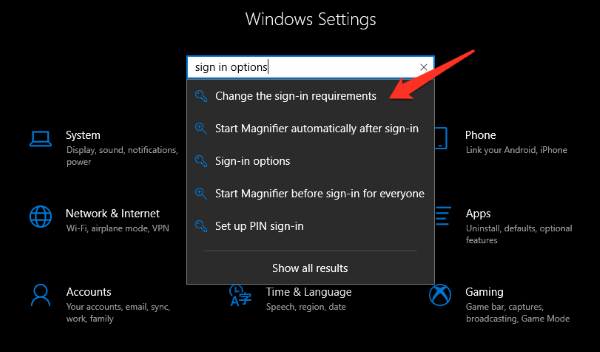 Here you will see Windows Hello PIN under Sigh in options.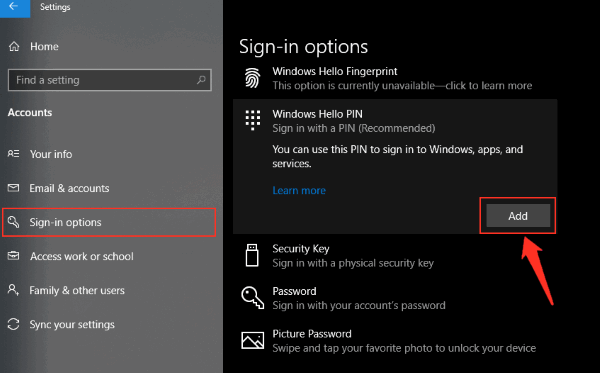 Click on the add button.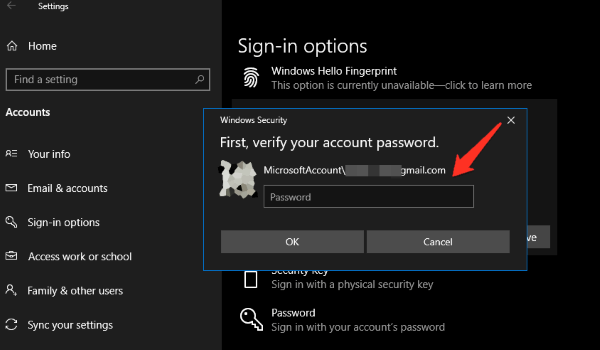 It will open a popup where you need to verify your credentials.
After this, you can log in with your new Windows Hello PIN whenever you turn on your PC
Create Windows Hello PIN from Setup Prompt Notifications
You can also enable this feature from setup prompt notifications as well. For this, make sure you have an active internet connection on your PC.
First of all, turn on your PC. You will see a login screen like this.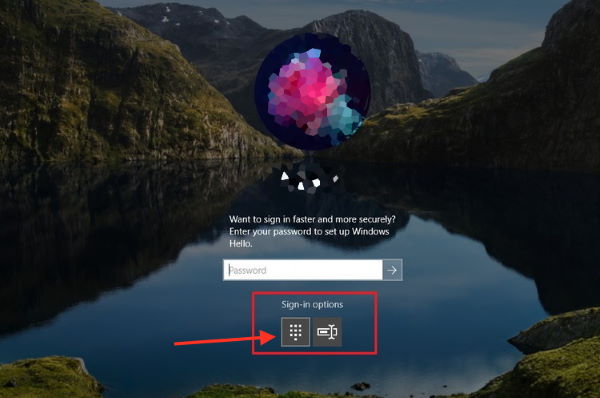 Click on the Sin in options there. (highlighted with red arrow)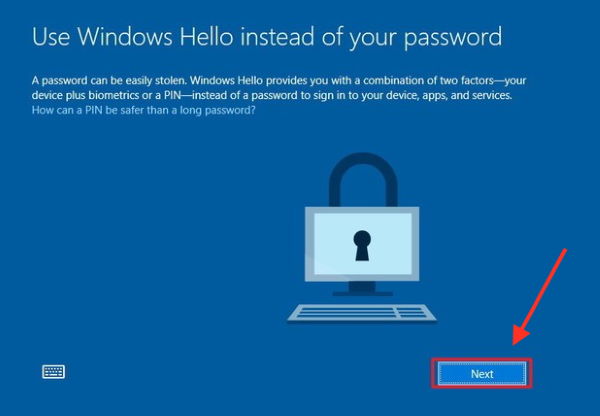 Here you will see "Windows Hello Setup Prompt Notification" Click on Create button.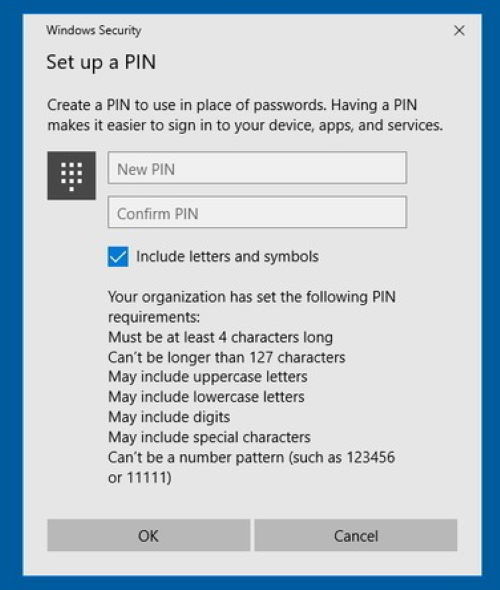 It will ask you to create Windows Hello PIN. Enter the PIN and click OK
Now you can use this PIN to log in to your PC.
Windows Hello PIN Frequently Asked Questions
Windows Hello PIN is a new feature, and many users are not able to set up it properly. Here are some basic questions you might have in your mind.
I see "Windows Hello isn't available on this device" error.
Windows hello is a new feature, and Microsoft is working to bring it to all laptops and PCs. Make sure you update to the latest version of windows.
I see "Windows can't create Hello PIN for you" error.
The process of creating Windows Hello PIN requires an internet connection. So make sure you are connected to a working Wifi or Ethernet.
I don't want to use Hello Pin feature anymore. 
You can disable it in the settings window. Simply go to Sing in options, and disable the PIN feature.
Conclusion
Windows Hello is a new Sing in option feature from Windows. It is a quick way to log in to your PC. This feature is available in the latest build of Windows 10, so make sure to update your windows 10 to the latest version. You can use Windows 10 Update assistant tool to install the latest update.  I honestly think that using this PIN option is a fast and more secure way to log in. Anyways, what you think about this feature? Let us know in the comment box below.