Google Docs is one of the favorite word processors for many people in the world. However, some people feel limited when they try to customize their documents to their liking. People like to personalize their document so that it looks different and unique than others. One of them is the Text fonts available to choose from in the Google docs gallery. However, you may want to install custom fonts on Google docs to give your document a personal touch.
Though there are numerous font styles to choose from, you can also add custom fonts to Google docs to personalize our document even more. There are many ways to add different types of fonts to Google docs.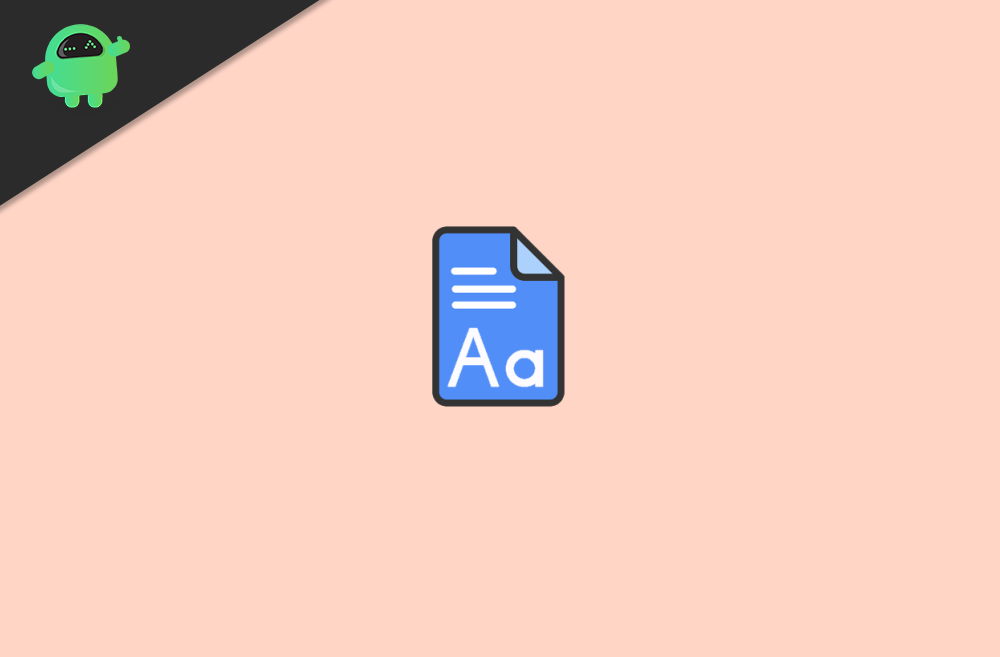 How to Install Custom Fonts on Google Docs?
Unfortunately, we cannot upload fonts from the computer to Google docs. We can only use the fonts which are preinstalled in Google docs, and we can get some more fonts from using third party extensions.
Google Docs Inbuilt Fonts
Google docs inbuilt fonts are very useful, but they come with two problems. First, not every single font available out there makes it into the Google fonts system, and second, you have to go into the Google fonts library every time you want to use a different font.
Luckily, there are two different solutions to these issues. Both methods can help you put all your fonts in an easy to access menu and auto-updating whenever and however you want to hit the Google fonts library.
The two methods to add custom fonts to Google docs are:
Accessing pre-installed fonts in Google docs.
Using an add on for external fonts.
Method 1: Preinstalled fonts
Google docs have a wide range of fonts available in its library, but we did not have full access to these different style's font on our device.
It is because some additional fonts do not appear in the main menu, due to which there is an option of adding fonts, which can help you install or access some more fonts. If you simply want to access the additional forms which are already available in Google docs but it is not showing in the list, follow the steps given:
Go to Google docs and click on start or open your document tab.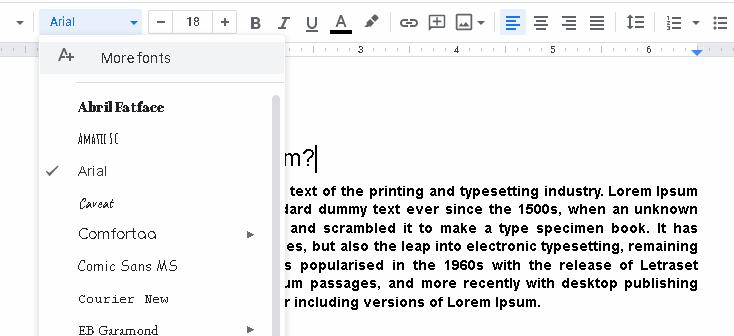 Click on " more fonts " available in the top toolbar. This will open a new window, which will appear on your screen.
Select any other fonts you want from the list column, then click "ok" after choosing the fonts you want after these fonts will be added to your main list.
Method 2: Using Extensions
By adding extensions to your Google docs, you can get more than hundreds of additional fonts. It is a good option you have on your Google docs, which can help you to add different font styles in your font's library. Different font styles can help you to customize your documents as you wish.
It is also helpful when some documents require custom fonts. Google docs extensions are readily available on different platforms.
Download the Extension Fonts by clicking "Install" and then select "continue." After that, it will ask you for your permission to install it. When it does, click agree to give permission.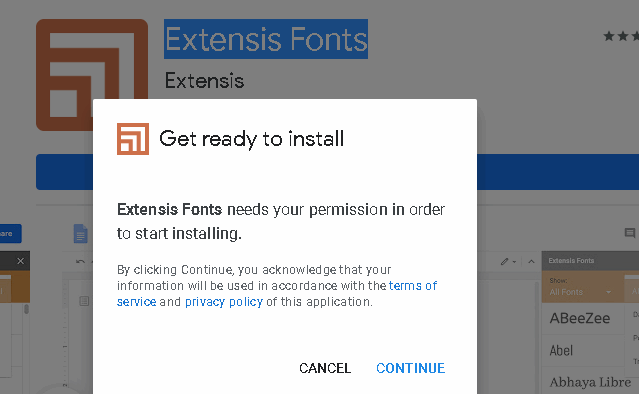 Select the Google account you want to associate with the extensions and then click allow to continue and select "I agree" to the requirements it is asking for.
After doing so, refresh your Google docs and then click on "add-ons," a new dropdown will appear in the main toolbar. Here, select "extensions font" and then click start.

Highlight your text and then select the font you just added or any font you like from the right toolbar.
Follow the steps outlined above, and you will be able to install custom fonts in your Google docs.
Conclusion
These are two simple ways through which you can get external fonts for your Google docs. These external fonts might help you to get your content look a whole lot better and nicer than before.
In my opinion, Google should give the ability for users to upload their own fonts. Because in some scenarios, people have made their own handwriting fonts for their college assignments or to make a professional document. Maybe Google will give such a service in the mere future, but until then you can use the above method to use custom fonts on Google docs.