Ever wanted to open a Word document quickly but did not have any Word software? Well, it's a very frustrating situation. I have been there, and I wish there were some solutions to this chaotic situation. But you don't have to worry since in this article we are going to explain how you can actually open a Word Document on your PC without Word software on your system.
Office documents including Word, Excel, and PPT are very prominent and are used on day to day basis. Where Windows can easily open PDF files in the browser itself, it doesn't have any built-in mechanism to open Word documents. This can be a huge problem when you don't have any word software installed but need to view or edit doc files. In such a case, either you can install any free-to-use tool, or you can also use some online word processors to open, view, and edit your Word documents. That said, you will need a working internet connection on your PC for the online word processor to work.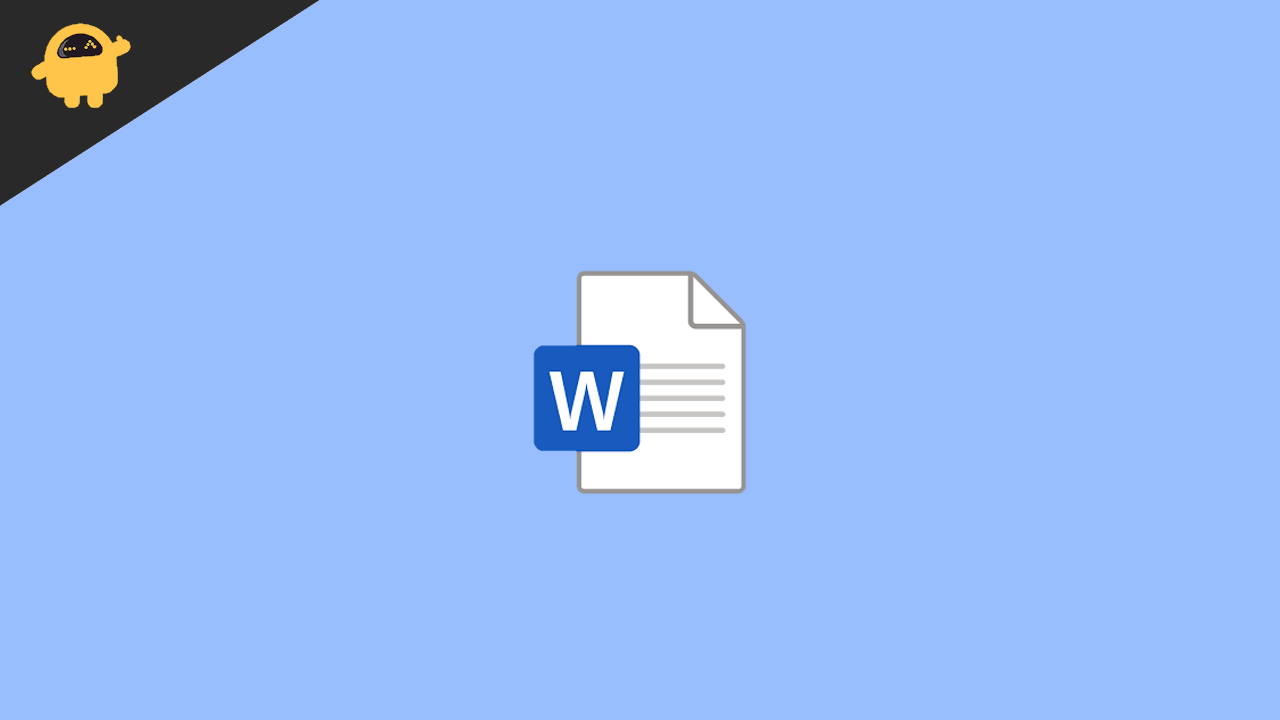 How To Open Word Documents Without Word Software
From using any online word viewer to downloading a free standalone doc viewer application. There are multiple methods to open word documents without word software which we are going to discuss in detail down below.
Method 1: Using Google Docs
When it comes to features and user-friendliness, Google docs is one of the leading solutions when it comes to online document processing. You can access Google docs using this link, and all you need is a Google account. This will give you access to 15 GB of cloud storage as well as access to Google services, including Google Docs.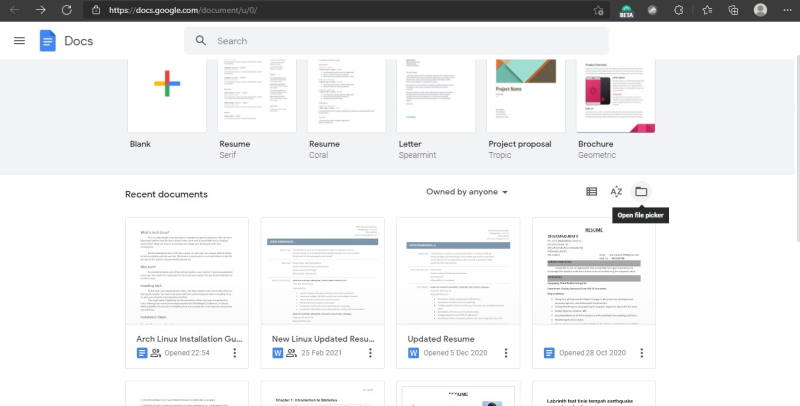 To open a file in Google docs, click on the File picker icon on the screen and click on Upload. Then simply browse for your files on your computer and click on open.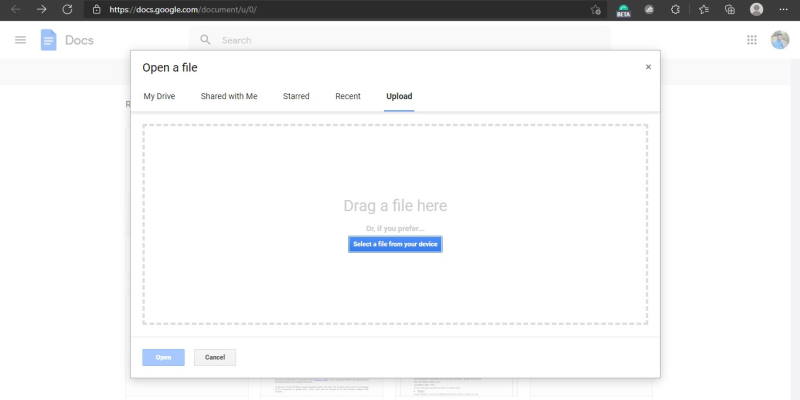 Google docs will open the file and save it to your Google drive. By this, you can access the file from anywhere. But if you want to save it locally, then you have to Click on File > Download > Docx.
Method 2: Use Office Online
If you're familiar with Microsoft word, then you should definitely try our Office online. Microsoft offers a functional office interface straight through your browser. You can use this link to try office online. But you should have a Microsoft account if you want to use that service.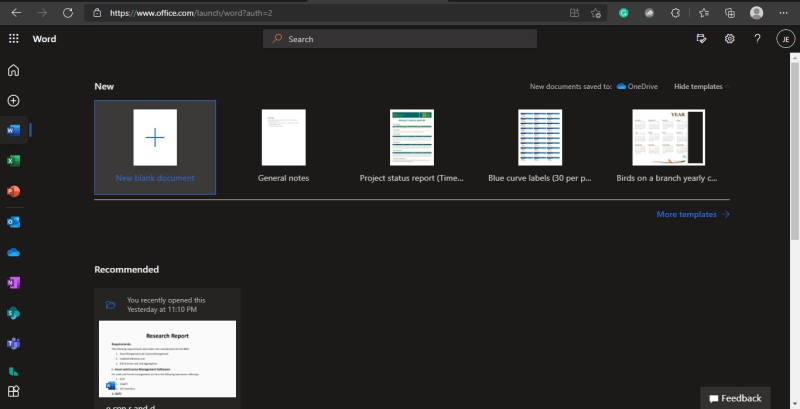 To open a file, simply click on the above-given link. Now once you have logged in, you should be able to see the home page for Office online. From the left side pane, click on the Word icon.
Now, as the interface for Word online loads up, simply drag and drop your word document file into the browser. It will open your file, and you can start using it. Once you have edited the file, you can use the File >Save as > Download a copy method to make a local copy.
Method 3: Converting Word to PDF
This method can sometimes be very helpful, and this also requires you to have a working internet connection. Basically, what we are trying to do is convert our existing Word document into a PDF file. Then we can easily open the PDF file even using your browser.
Go to any decent online conversion sites. For instance, "I love PDF" is a great site.
Select Word to PDF as the conversion method.

Now select your file or drag and drop it into the said field.

Wait for the conversion to complete and click download.
Now simply open the file using your browser. You can also drag and drop the file into your browser.
Although when using this method, you lose the ability to edit the file because you are converting the file into a pdf file. But you can technically still edit the file afterwards by converting it again from pdf to word using the same website. Although just keep in mind that you will lose some formatting when you convert from word to pdf and then from pdf to word. You may also find some misalignments. So only use it if you do not intend to edit the file rather than view it.
Method 4: Download a free doc viewer
The above methods are fast and easy, but if you frequently deal with editing and viewing doc files, then it's a good idea to install a standalone Office application on y our laptop or PC. It will allow you to edit doc files and create and view Excel files and PPT files as well. There are many such office software suits that come free of cost. Some of the prominent names are WPS office and Libre office, there are free and lightweight office suits for your Windows PC.
Conclusion
So as you can see, opening a document file without word software is very easy. These methods can come in handy when you don't have any Office software installed on your system or you are viewing from an android tablet/phone. But it is always a good idea to open it in a word processor like MS word if you want better useability of the document file. Nevertheless, these are some quick workarounds when you don't have the Pricey Office program installed on your system. Especially if you are running low on storage and resources, then programs Google docs and Office online can really come in handy.