Protected View feature in Microsoft Word protects documents and users PC from and malicious documents threat, etc. To disable the Word protect view feature, you only have to uncheck three options.
Microsoft Word is a popular choice for people who wants to work on their documents. Word offers all the advanced and basic features that someone will need to prepare a decent document.
Microsoft Word also has a built-in security feature to protect the documents from malicious files from the web. Your document can be embedded with a virus or a worm, and you can open that in a protected view. The feature will block the activity of the virus and will keep you safe.
If a document is embedded with a virus, windows will recognize the virus and will alert you. So the feature is not completely necessary. If you want, you can turn off the protected view feature just by a few steps.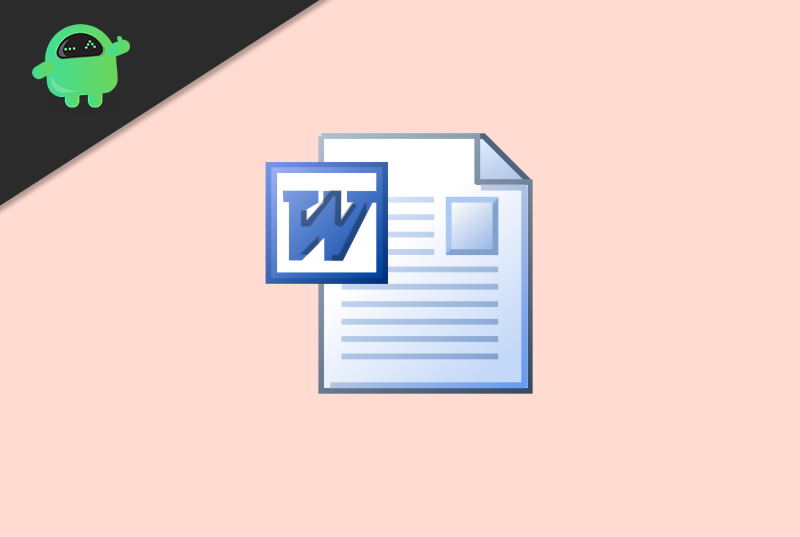 What is Word Protected View – How to Disable It in Microsoft Word?
By default, the security feature is active in Word, and the protected view opens the document in a separate environment. Thus, if the document was malicious, it could not execute the code directly to the computer hard drive. However, the feature is inconvenient and takes too much of CPU usage.
Step 1) Firstly, open up Microsoft Word and click on the File option from the menu bar.

Step 2) Now on the Word options settings, select the Trust Center tab from the left and click on Trust Center Settings button.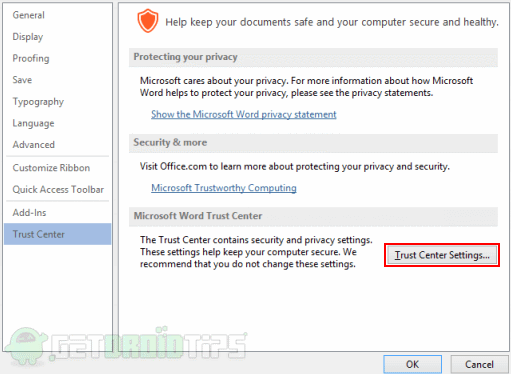 Step 3) Select the Protected View tab from the left side of the Window and uncheck all the three options from the right. After that, just click on the OK button, select yes to confirm.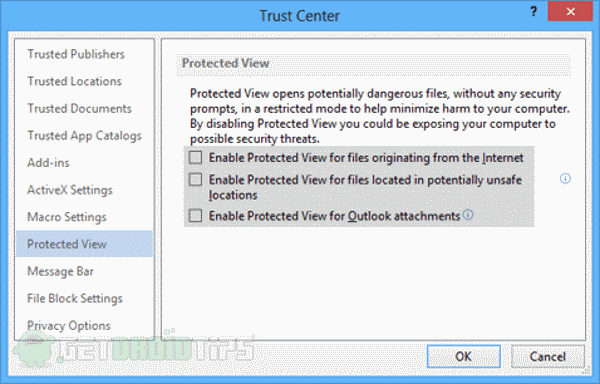 Step 4) After click on the OK button, you have disabled the Protected View, close Microsoft Word and launch again, open a document, and see if the protected view is still active.
Conclusion
Word Protected View feature is inconvenient and takes too CPU usage. Moreover, people are more careful now than ever. So if you don't want to pressurize your PC's CPU too much, you can follow the above method to disable it completely.