Google Docs is surely one of the most reliable platforms for creating, storing, and managing files. You can create your document from scratch and download it in various formats like DOCX, PDF, TXT, RTF, EPUB, ODT, etc. However, there are a few inconsistencies with the application that users often have to discuss. Recently, users have encountered another issue where they could not download PDF files from Google Docs.
Even though these issues don't seem to be very troublesome, they can indeed give you quite a hard time, especially while you are working on something. This issue mostly happens due to Google Docs limit to download files in PDF format. But if you are going through the same issue and don't know what to do, we have you covered. Today we will unleash some interesting ways to fix Google Docs not downloading PDF files issue. So, keep checking out and you will have everything you need to know.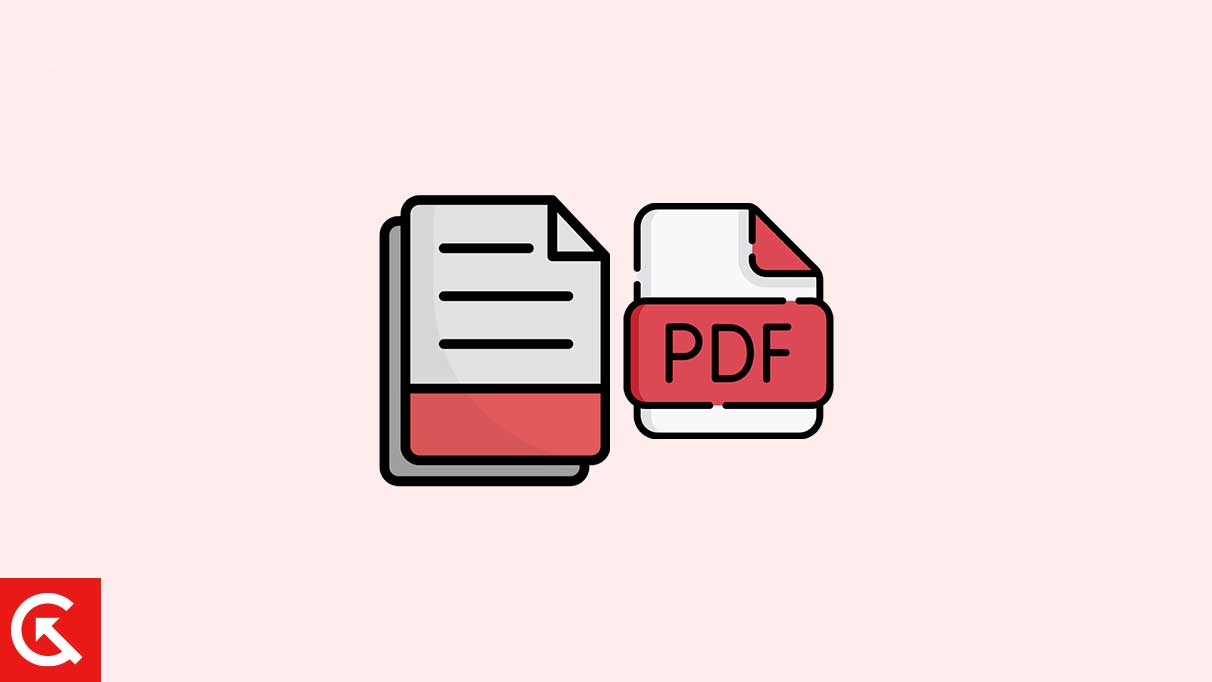 How to Fix If Google Docs Not Downloading PDF File?
PDFs are currently the most accurate file format as it gives you the final output exactly in the way you want it to be. However, if you are creating a large document on Google Docs, say 100 pages or more, Google Docs put certain limitations due to which you cannot download the whole document as a PDF. As you try to download it, you will encounter an error message right on your screen. However, here are a few workarounds that might help you overcome such a case.
Method 1: Split the Document
If you have created a very large document and now having trouble downloading it in PDF, you can prefer splitting the document. Break the whole document into two or more parts and now try downloading them individually.
After downloading, you can use any online tool to merge all the PDFs to get the document as a whole. There are a lot of tools available on the internet. Just search for them and pick any reliable one to get your desired result.
Although this process sounds a bit lengthy, it is still a practical one and can help you overcome the issue.
Method 2: Download in Docx Format
The next way is to download the entire document as a docx file itself. Even if it might make some changes with the spacing and a few other things, you can still download the entire document at once.
Now, convert the docx file into pdf using any online converter and that's all. Despite some negligible changes, the rest of the document will be the same as you created.
Method 3: Download in ODT format
It is very similar to downloading in docx and then converting into pdf. Here you will download the entire document in ODT format and later convert it into PDF. However, ODT format is not much preferred especially if your document contains equations, numbers, symbols, and other special characters. As ODT downloads equations and special characters as images, they look very messed up and are hard to understand. Although, if your document contains just plain text, you can try this method as well.
Conclusion
You can easily download small documents in pdf format. However, if the document is too huge, you might come up with similar issues. And since it is a limitation by Google Docs itself, there aren't any permanent fixes to this. Instead, you could go with these workarounds to find your final result. Although it will take some extra time, it should pay you off.