Working with multiple office files and PDF Thumbnails are not Showing on Windows 10 in the preview pane? Such issues occur when the system settings for default PDF viewer is not set properly of the file is corrupted or password protected.
PDF thumbnails are really important for us when they come to distribute documents to colleagues and clients conveniently and reliably. However, sometimes PDF thumbnails fail to show on Windows 10. Many reasons cause this issue because of bugs, an older version of Adobe Reader, etc.
Nevertheless, users aren't quite familiar with PDF thumbnails not showing on Windows 10 issue. After seeing this, we decided to bring up a guide to help users fix this issue. So without wasting your more precious time, let's start a journey to fix PDF thumbnails not showing on Windows 10.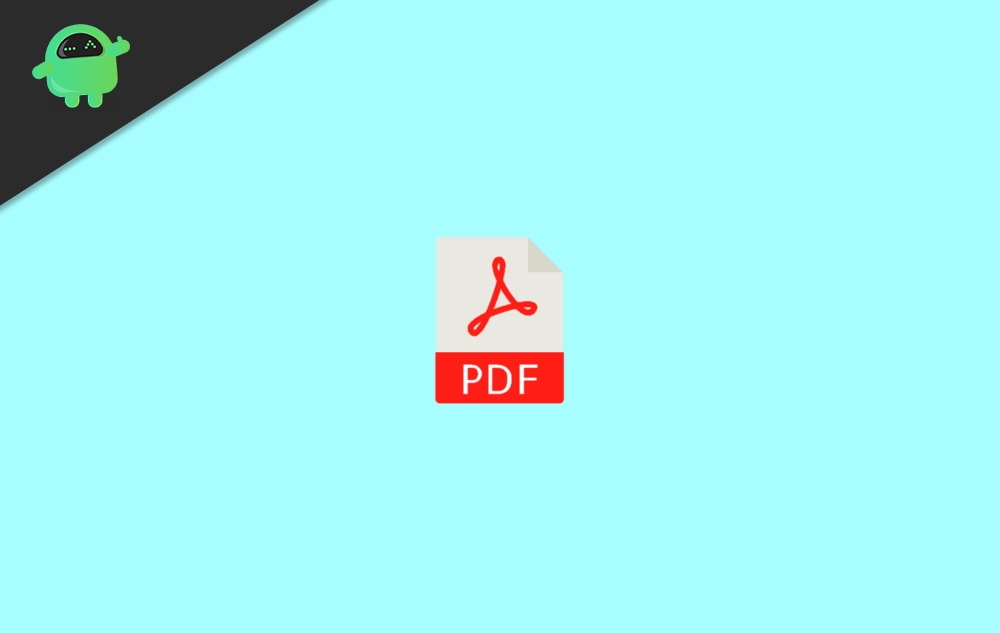 How To Fix If PDF Thumbnails Are Not Showing On Windows 10?
If your Windows file explorer cannot show the PDF thumbnails, you may try the fixes that we describe below if you want.
If a PDF file is corrupted or password-protected, then it will not show a preview. Instead, it will show an error icon or password icon on the preview. This depends on the PDF software you use.
Fix 1: Use Adobe Acrobat Reader
First of all, press the Windows key + S to open the Cortana search bar and type default programs.
Now, from the list, select the option Default app Settings.
After that, in the next window, you got three option. So you need to select the Choose default apps by file type option.

Now, locate the. Pdf format from the list and double click to set the default application. Don't forget to set Adobe Reader as your default application.
Now, the Adobe Reader is set as the default application to open your PDF files. However, while navigating through Quora form, we notice that users reported that Windows 10 preview pane is not working. Meanwhile, you can fix this issue just by changing a few settings.
Go to Edit menu of Adobe Reader and click on Preferences.
After that, you need to select the Updater option.

At last, click on the Do not download and Install updates automatically option to enable it. After this, you'll see that your PDF thumbnails returned automatically.
Fix 2: Install the Latest Updates
Directly, open the Settings app. For quick access settings, press the Windows Key + I button.
After that, simply click on the Check for Updates option.
Some time due to an older version of Windows this issue occurs. So try to update the Windows using the method as mentioned earlier.
Fix 3: Uninstall Adobe Reader X
It might be possible that if your PDF thumbnails are missing, then Adobe Reader X is the reason for that. We also see many users reporting that the problem with thumbnails was resolved after uninstalling the Adobe Reader X. If you want to eradicate this application, we recommend using uninstaller software such as IOBit Uninstaller.
Fix 4: Install the Fix For Adobe Acrobat
Many users report that Adobe Acrobat cannot show PDF thumbnails on Windows 10 and for fixing this issue they suggested to install a fix for it. Fix mean to say a third-party fix for your 64-bit version of Windows 10 with Adobe Acrobat X., So you need to try to install the fix for Adobe Acrobat once to fix this issue.
Fix 5: Use PDF Preview to Fix this Issue
You might know that by default Windows 10 won't show thumbnails for PDF files. However, you can simply use a third-party solution like PDF Preview to fix the PDF thumbnails are not showing on Windows 10.
Don't worry! PDF Viewer is a freeware tool available for both commercial and personal use. After using PDF Viewer thumbnails for all PDF files that already generated, PDF Preview might be the perfect option.
Fix 6: Use Disk Cleanup
If PDF thumbnails are not showing on Windows 10, it might be possible that this is just because of your temporary files. Moreover, sometimes due to corrupted temporary files causes this type of problems. Your thumbnails cache memory is also a temporary file. So, use a Disk Cleanup to remove these corrupted files.
Conclusion
We recommend using Adobe Acrobat Reader DC because this is the best option out there which have the ability to convert PDF files to JPG. Also, make sure the PDF file is not corrupted and have a valid file extension. In case of any issues, comment down below.