Portable Document Format or simply PDF is a widely used format for documents. Almost any document viewer and even some web browsers are capable of opening up the pdf files in a device. Even authors send out e-books in pdf format to the digital book readers. But sometimes a pdf file can be a bit bigger which makes it challenging to send over as an attachment to an E-mail.
Documents may contain various images and videos, and that will increase the size of the pdf file. Nowadays, google or any other mailing service has a tiny size limit when it comes to sending files in an attachment. So if a pdf file that you want to send is more significant than the required size, then what would you do? The obvious choice is to compress it, and there are various ways to compress too. So here in this article, we will take a look at a couple of third party applications that one can use to compress pdf files.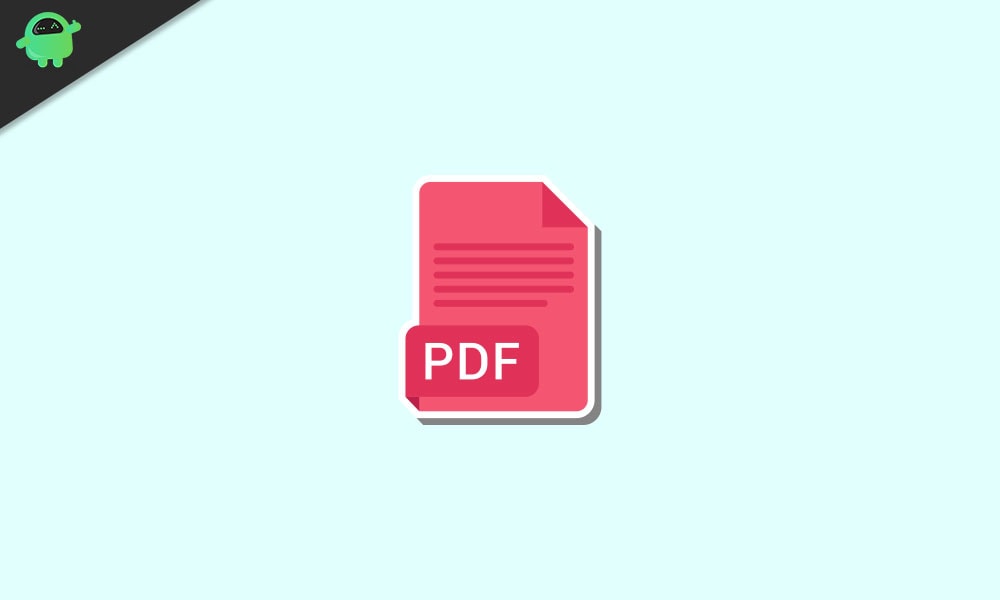 How to compress PDF files in Windows 10?
Even if you are not looking to send over a pdf file via an E-mail, still PDF file compression will come in handy if you have too many high sized pdf files lying in your storage. You can reduce the size of all of them and save some storage for other things later.
Now there are a couple of ways to go about it. You can either go for an online conversion using a browser on your Windows 10 PC or use a third-party application and perform an offline conversion. We will provide one detailed guide for each one of them.
Online conversion:
One site that you can try for quick online compression of pdf files is soda pdf. They have a wide range of options that one can try with their pdf files and of course we have the option for compress too.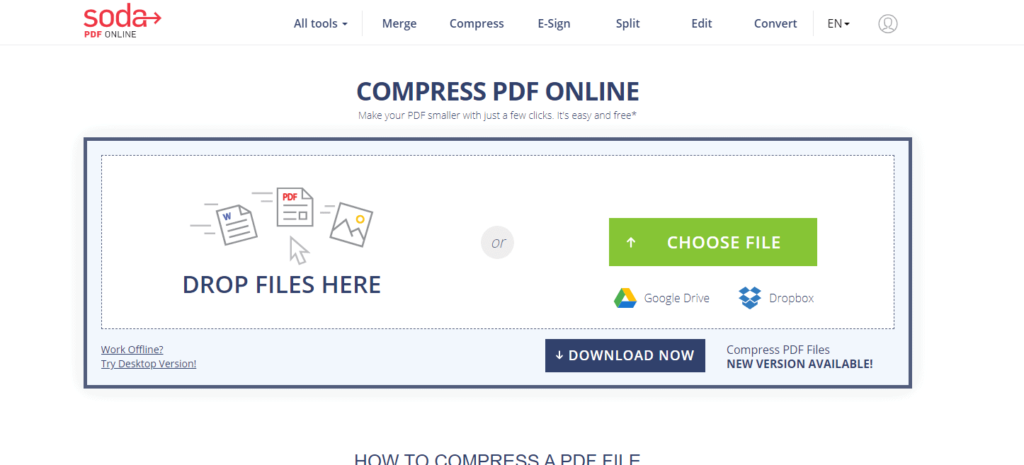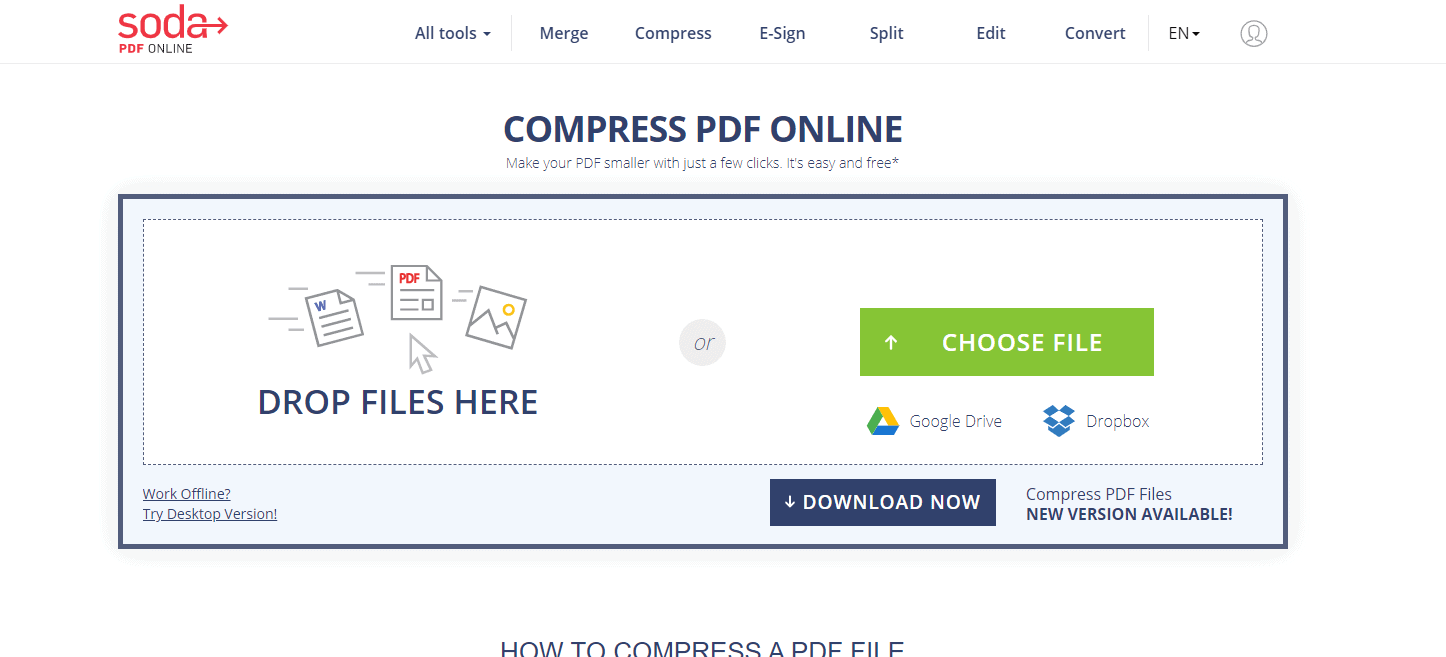 An explorer window will open up. Here, choose the pdf file that you want to convert by double-clicking on it.
The uploading will begin now. After the upload is done, you will see the option to "Compress Pdf Files".
Before clicking on the compress option, choose the output quality that you want for your pdf file. If you want a low quality and low sized file, then select the option "Low Quality". If you want something better with a larger size, then choose "Good Quality". And if you want the best-compressed quality then select "Best Quality".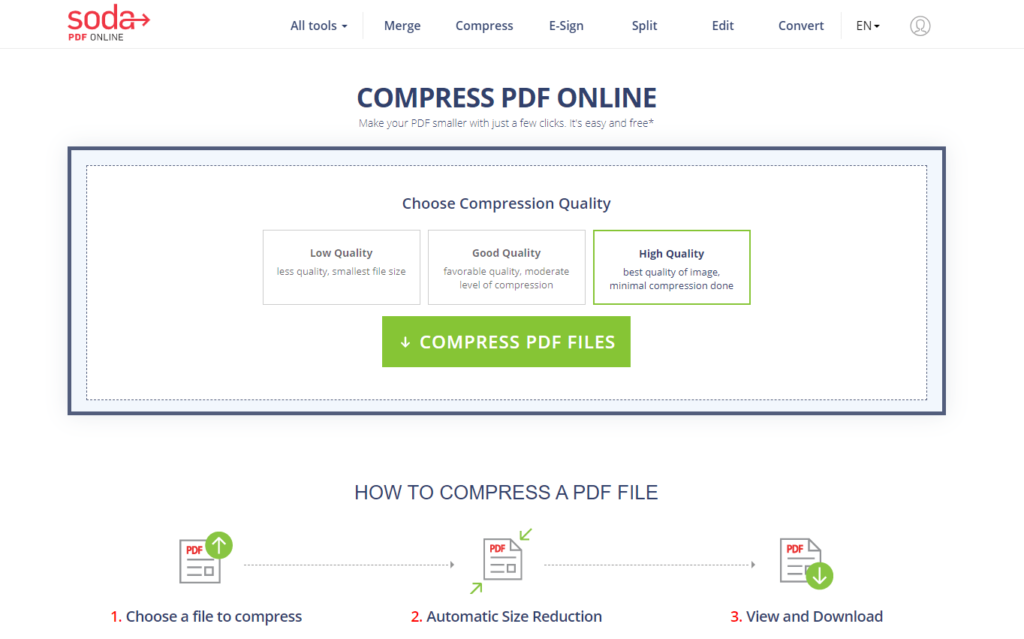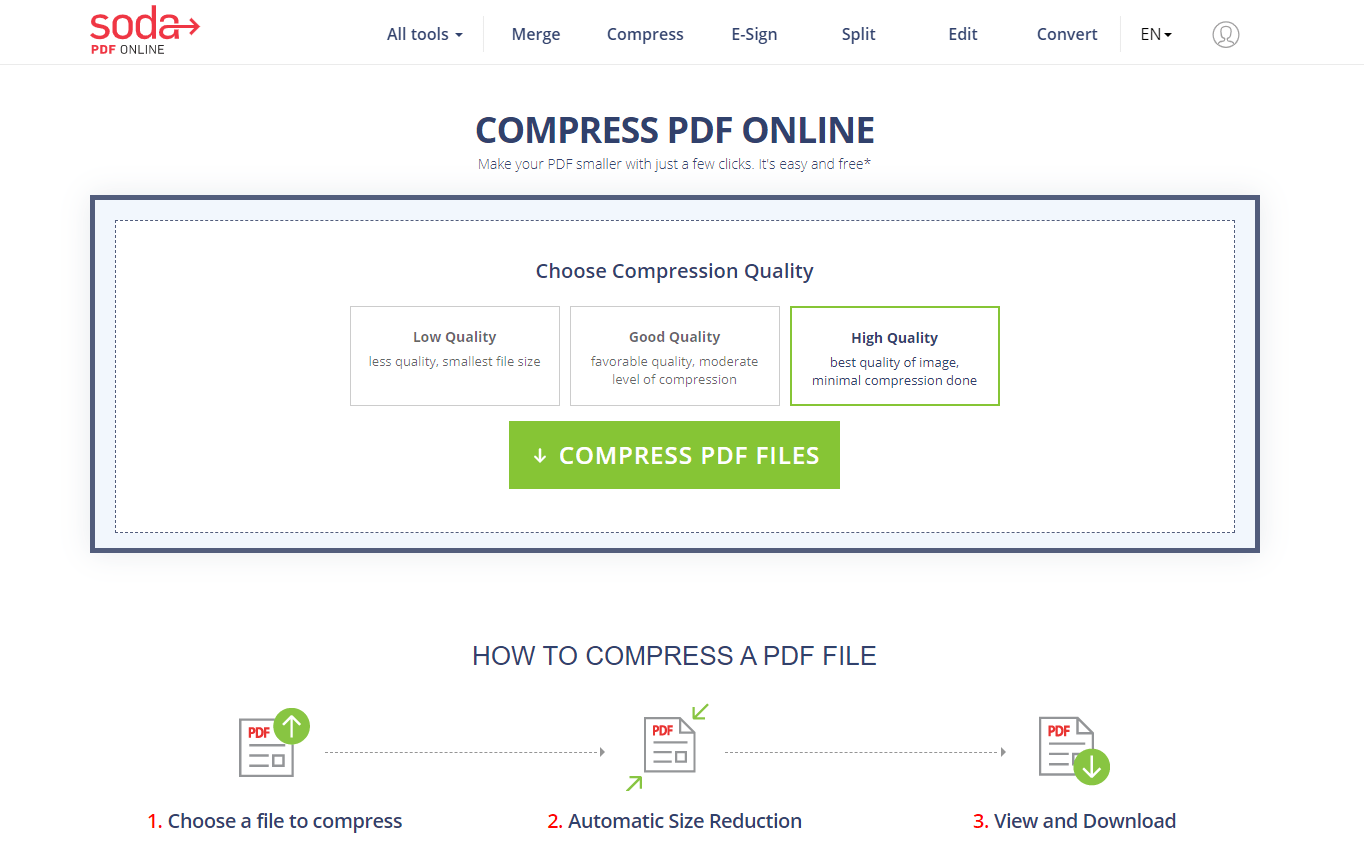 Once the compressing is done, you will have to wait a few seconds after you which you will see the button "View and Download in Browser". Click on it, and your compressed pdf file will be saved in your storage.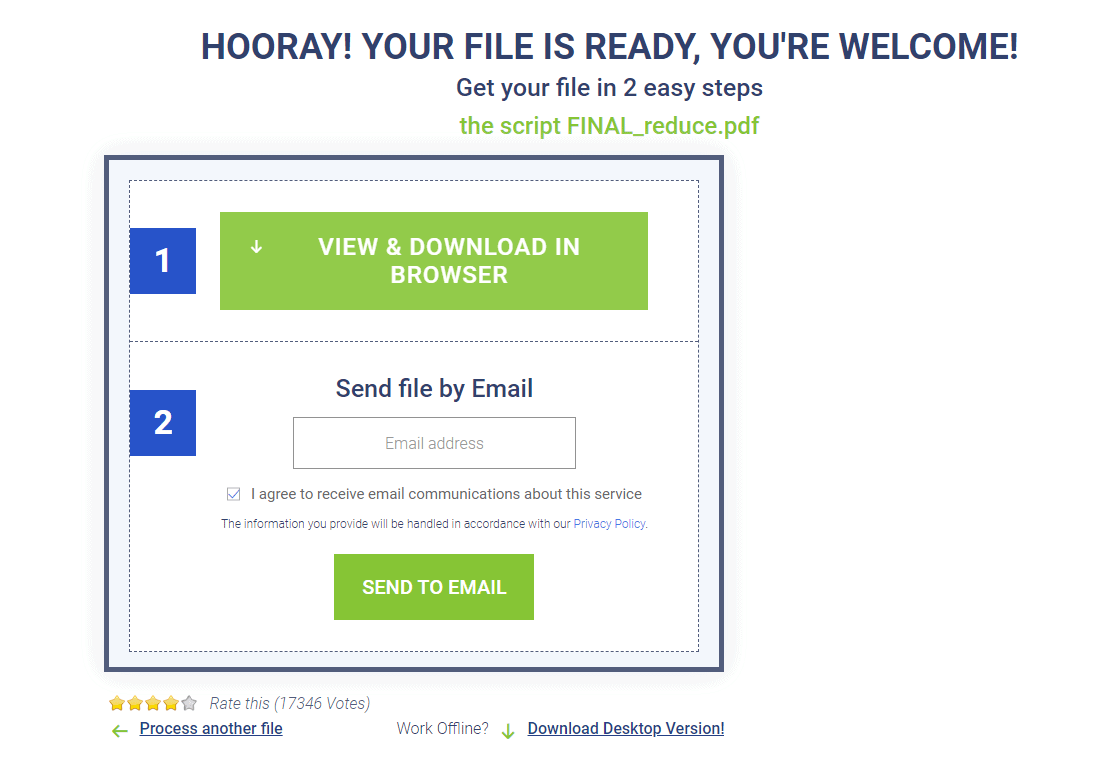 Offline conversion:
There are a few programs that you can use offline for this conversion too. One of the best ones is 4dots Free PDF compressor.
Visit this site and download the program by clicking the Download Now button.
Then install that program by following the on-screen instructions of the setup process.
Once you open up the program, you will see the Add files button at the top. Click on it and add or more pdf files that you want to convert.
Then choose the output folder for the compressed pdf file by setting the path for the output folder down below. If you don't set an output folder, then the program will save the compressed file in its original location.
Just below the output folder, you will see "Compress Images". Check this box and then choose the level of quality that you want for the images to have on your compressed pdf file.
Finally, click on the compress button up top and the process will initiate. Once it is done, you can check the output folder, and you will find the compressed pdf file(s) there.
So that is how you can easily compress any pdf files in your Windows 10 PC. If you have any questions or queries about this guide, then comment down below, and we will get back to you. Also, be sure to check out our other articles on iPhone tips and tricks, Android tips and tricks, PC tips and tricks, and much more for more useful information.