Watermark is widely used to protect our document from being copied or used by another unauthorized person. Basically, the watermark is a mark over a photo or file that shows the owner's info or logo. Don't worry, the process to add or insert a watermark to your Word or Google docs is easy as adding a picture layout.
You might have noticed many famous artists put their signs as a watermark on their paintings. But, now the technology has changed, and we do not need to watermark our images or doc files manually. Yes, these things are automatically be inserted while publishing or printing with the help of various software.
This article will show you how you can easily insert watermark using MS Word and Google docs. Google recently launched an official way to put a watermark on documents. Using a watermark, you can label it or personalize the document (files, Pictures, Or video) as your own.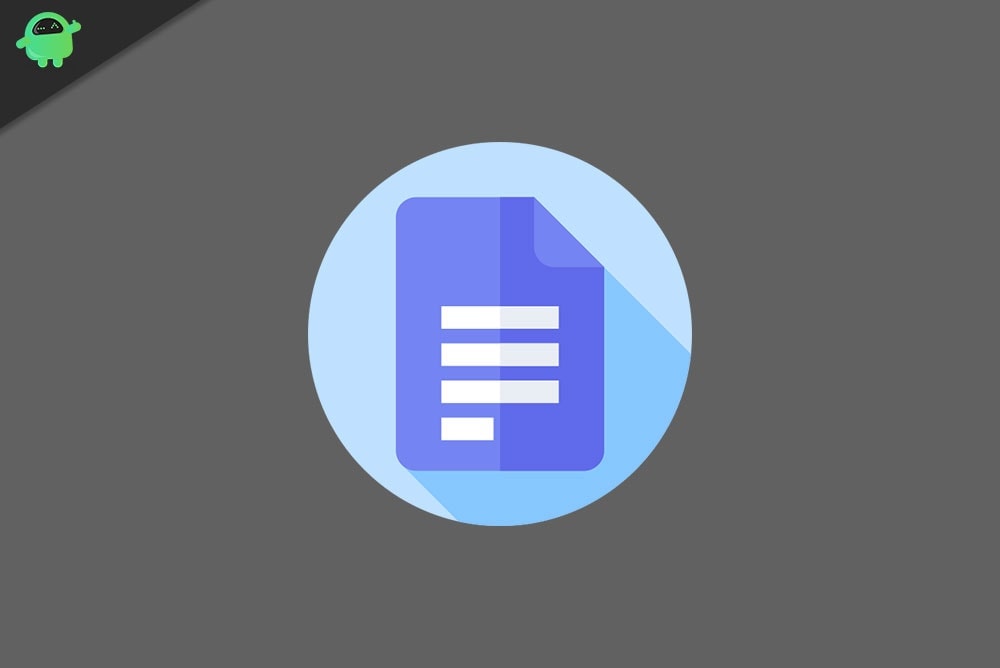 Insert a Watermark in Word and Google Docs
Watermark is a semi-transparent stamp most commonly used as copyright in photos or videos to prevent stealing by any other person. Hence, it becomes more important to put a watermark in our hardly made docs. So, let's see how you do it.
How To Insert Watermark In Google Docs
Google Docs does not have any specific feature for the watermark, but you can use Text or Picture as a watermark. Moreover, you can use a watermark to save the document with your initials as copyrighted. Thus, there are two ways to insert a watermark on Google docs.
Use Image as Watermark
In Google Docs, you can use an image as a watermark and insert it into the documents. The steps are as follows:
Open Google drawings on your browser, or directly you can use this link (https://docs.google.com/drawings)
Click on the Insert tab, then navigate to the picture section and select the image that you want to insert.

Drag or select the picture on the opened drawing sheet and adjust the size, rotation and position.
After that, click on the Format followed by the Format option. Then, click on Adjustment ( used for making any adjustment in the selected picture).
Adjust the transparency as required.

Then, you must have to insert or create a Text Box.
After that, place it over the image.
Now, you can simply put the text of your document in which you want to insert a watermark. But, keep in mind that the font size should be a bit larger than usual.

Then, click on the new document and follow the path Insert < Drawing from Drive.
Now, you need to insert the image that you have linked to the source.

That's it. Now, to edit the text, you just need to the open Linked drawing options.
Now, finally, click on the Open source option and edit the text inside the box.
Then, go back to your docs and click on update.
Use Text as Watermark
Open Google drawing on your browser, or simply you can use this link (https://docs.google.com/drawings)
After that, click on Insert Tab and then select Text Box.
Move the cursor on the drawing sheet to create a text box. Now enter the desired watermark text in the text box and adjust the size font or colour to finalize.
To add watermark text, open google docs, click on Edit, click Select All and press Ctrl + C from the keyboard to copy the text.
Press the Ctrl + V to paste the text on the Text Box.
Right-click on the text box and select Order to adjust the watermark (in front or behind the text or picture).
Now open the google docs and click on Insert and the go-to drawing. After that, click from Drive.
On a new pop up window, click Link to Source and then click on Insert.
You can simply follow these steps to insert a watermark picture or text on your Google Docs.
How To Insert Watermark In Word
In MS Word, you can insert watermark text or picture easily by following few steps.
Open the document or file in which you want to insert a watermark.
Click on the Design tab and then watermark.

In the new tab, you will get several options like picture watermark and Text watermark.
To select a picture as a watermark, click on picture watermark. Insert the desired picture you want to use as a watermark from the saved location of that file.
Adjust the scale as per requirement and then click on Ok.
For a text watermark, click on text watermark; you will get the option to enter text, language, font and size.

Click on Ok after the modification.
However, a different version of MS Word has a bit of change in steps like in the 2010 version. For example, the watermark tab is in the Page layout option. Also, keep in mind that the above steps are working in Mac and Windows both.
Conclusion
You can use a watermark to preventing from unauthorized practice by anyone. Although there are several third-party software is available. But, when Google and Microsoft provide the same feature, why should we go with these untrusted third-party applications. We hope you like the methods we describe in the above guide. For further queries and questions, use our comment box.