Google Docs is a one-stop solution for the majority of users to get an easy hands-on with office documents such as Doc or Docx files. Where other office suits are bulky and quite expensive, Google docs is a neat and effective solution to such problems. However, in some cases, users are reporting issues where Google Docs cannot load files or edit them. Why this error is caused and how you can fix it up it's all under this article.
Google Docs is a part of the Google online office suite, much safer, has better features than any other software, a user-friendly interface, and is free to use. The best part is that it allows users to work remotely at any time, without any worry of losing data, as it automatically saves your work. But even after that, users have reported some errors in loading files on Google Docs.
There might be several issues on why Google Docs is unable to load a file from your PC from corrupted file or unrecognized format. But not to worry, be with us and read this article completely. Your problem will surely get a solution. This guide will describe the top 7 ways to fix Google docs unable to load files issue.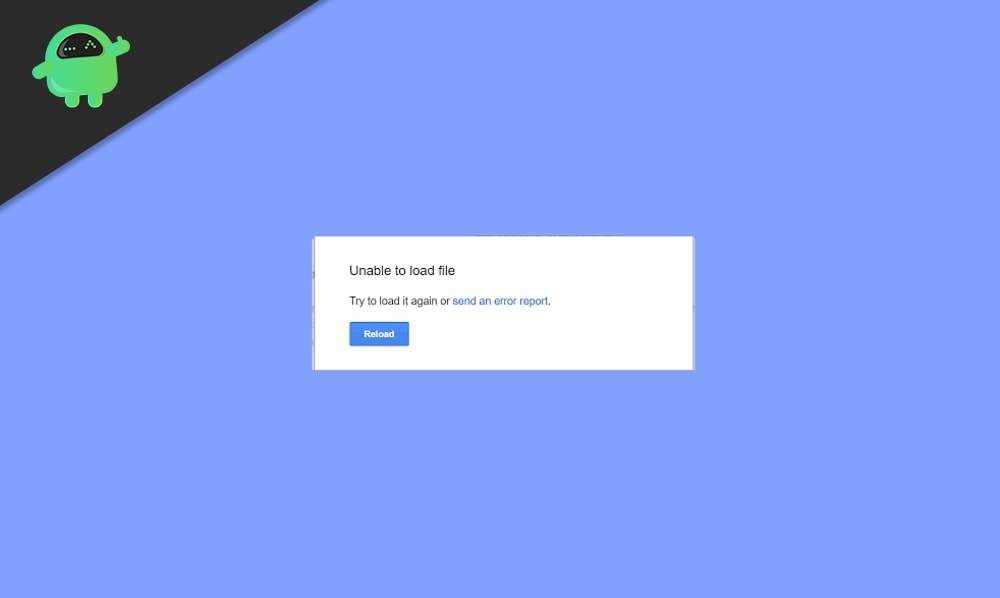 7 Ways to Fix Google Docs Unable To Load File Issue
If you are also facing a problem in loading files in Google Docs, you may try these steps to get a solution and get your work done indeed.
Method 1: Sign-out Via Google Account And After Sometime Sign-in Back
Most of the times, Google Docs are unable to load files because of account authentication problem. You have to sign out from your Google account and then wait for a couple of minutes. After that, you log in again with your credentials. Now, check if the problem is resolved. If not, then the next method will surely solve the issue.
Method 2: Check Google Servers
Google Docs errors may occur rarely, and sometimes due to Google server errors, this type of error occurs on the Google services, and Google Docs is one of them. Therefore, you need not worry. In this situation, you can check the servers from server checking apps available on play-store like the Server Status Info app. Or you may head towards Google's official Twitter Handle to check if there is any server maintenance going on.
However, in that case, you have nothing to do with it because this problem is entirely from Google's server end. So, we cannot do anything instead of waiting. But mostly server problems are solved within 1- 2 hours or hardly a day.
Method 3: Check Your Internet Connection
As we know, Google Docs is entirely dependent on Internet, due to which it requires a continuous and steady connection. You must ensure that you have a stable Internet connection with a good internet speed for an uninterrupted Google Docs experience. Suppose you find that your Wi-Fi is showing a problem. Then, firstly try to fix your internet connection or Wi-Fi router problem.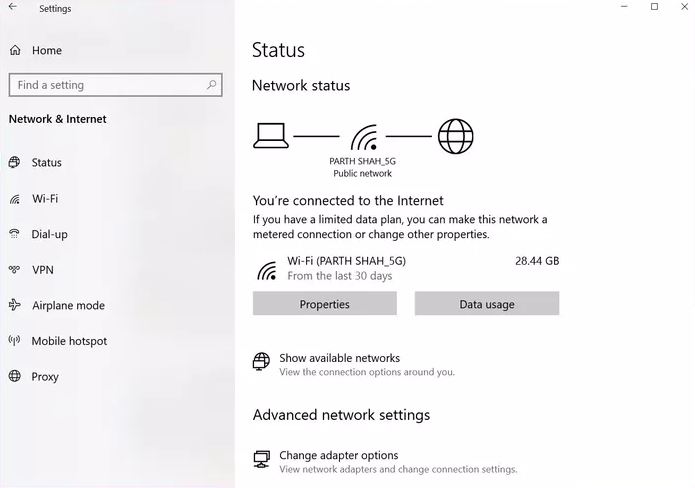 If you're working from your PC, you can check your internet connection through Network Diagnostics. This will sort out the troublesome errors. If you're using Google docs on Smartphone, you can check through the Data Connection option located on the settings menu.
Method 4: Try Incognito Mode
You can use Incognito mode whenever you encounter a loading error. Incognito mode never saves your local history or your Chrome activities; instead, it works as the newly signed Chrome. Therefore, we recommend you to use Google Docs in Incognito mode on Chrome. You will experience a seamless experience and never face any such loading issues.
Method 5: Clear History, Cache, and Cookies from Chrome
Suppose there is excessive browsing data in your Google chrome browsing history. Then, it may make your browser comparatively slow, which might disturb your whole browsing experience. So, it is always better to clean your browsing data before doing work in Chrome. As it is one of the main causes, the cache memory lets your browser work like a turtle.
First of all, you need to open the Chrome browser and click on the three vertical lines located at the top right corner of the window.
Then, hover over toward the More tools and click on the clear browsing data.
Now, go to the Advanced and click on the Cache and Cookies file to delete them.

That's it. Now, rerun the Chrome browser on your device and see if the issue is resolved or not.
Method 6: Reset Google Chrome Settings Completely
Sometimes we enable wrong settings in Chrome unknowingly, which causes severe problems and errors in the future. Wrong settings can cause a problem with Chrome and its functions. This may also affect your Google Docs, which shows an error or causes a loading problem. But, this error can be sorted out by resetting the Chrome using the settings menu. This surely helps you to resolve the loading problem with your Google Docs.
Firstly, you have to launch the Google Chrome browser on your device.
Now, scroll down to the bottom and click on the Advanced. This will open the Settings.
After that, simply in the Reset and Clean Up section, click on the Restore settings to their default settings.

Once you have clicked on it, your Chrome settings will be reset to their default settings.
Method 7: Try to Sign-in With Another Device
It is rarely seen that Google Chrome is having a problem opening Google Docs. There might be many reasons behind this issue; it might due to device incompatibility or other device problems due to which Google Docs will show an error or fails to load error. But, you do not need to worry because you can try logging in using another device. This might resolve not loading problem with Google Docs.
In case the error occurs after you upload any document file, then make sure the document is either doc or Docx format. Google docs only support these file format only. In case you come from MacBooks or any other office software which uses a different form of format, make sure to convert them to Docx format first.
Conclusion
In between your good going work, Google Docs' inability to load problem seems to be very irritating. If you're also facing the same problem with your Google Docs, then do not worry; follow the methods mentioned above to resolve your problem using one of these proven methods.