Scrolling through a small document file is easy. On the other hand, if the document is really big having a lot of pages, moving through them will be a little bit difficult. If you are creating or viewing a draft on Google Doc, you have a useful tool called the Document Outline. Using this you can easily traverse through a huge document file without any confusion.
You can just find your way into any section of the doc file. In this guide, I will show you how to use this tool. It is available on all the platforms like Android, iOS, and PC version of Google Docs. First, you have to enable Document Outline and then you can add the outline to your document.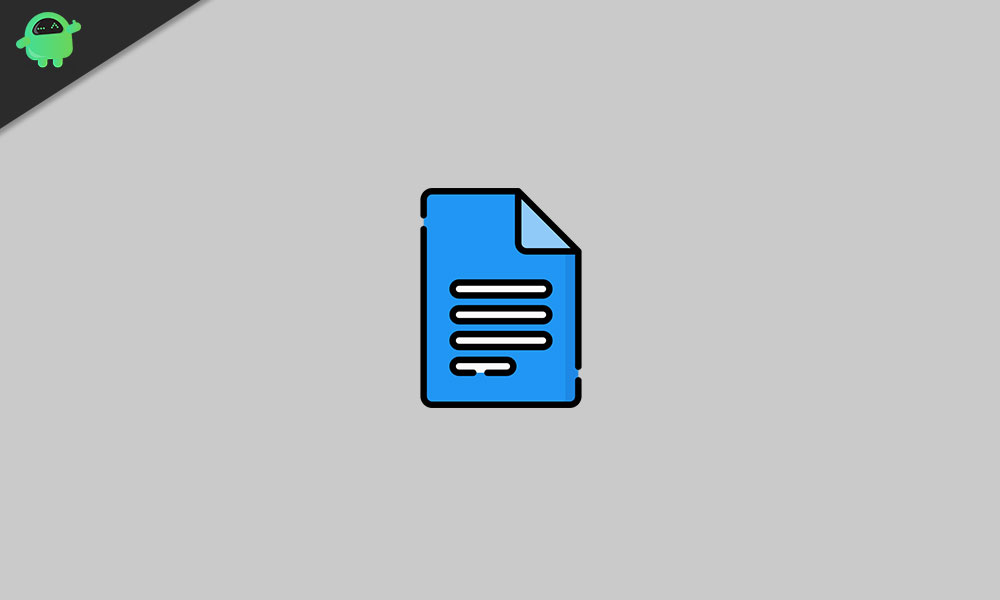 Document Outline in Google Docs
Let me explain how simple the outlining process is. You have to specify a certain part of your document as a heading. You can breakdown the whole text into different headings. The outline(the heading you specified) will appear on the left-hand of the document.
It will help you breakdown the whole piece of document. You can simply click on the outline on the left hand that will take you to the particular section of the text under that heading in the main text filed.
How to Enable Document Outline?
Open the document on Doc for which you wish to set outline for navigation [you can even create a new one]
On the menu bar, click on View > then select Show Document Outline

You can also use the shortcut Ctrl + Alt + A or Ctrl + Alt + H to enable Document outline for any text file
The above method was for PC users.
For Android and iOS/iPadOS users,
Open the Google Doc file
On the right-side top corner tap on the 3-dot button to open a menu
Then select Document Outline

For mobile users, the document outline will appear at the bottom of the screen
Setting A Document Outline in Google Docs
This is no rocket science. We need to create a headline that will show up in the outline panel. You can simply set a heading and make it bold or italic. As you do, this heading will appear in the outline panel. When you click on the outline, the cursor will move to the beginning of the paragraph which starts under outline/heading.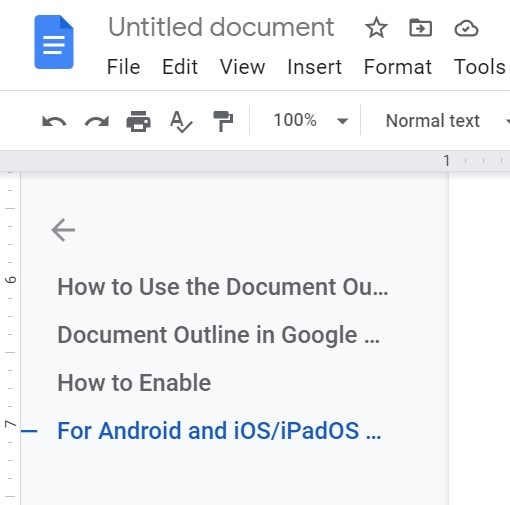 To close the outline simply click on the back arrow icon you see right above the outlines. On Android or iOS just tap on the document text field to close the outline view. There is also an X icon in the document outline panel at the bottom of the display. To close the outline section you can click on this X as well.
So, to make navigating through your text document on Google Docs easier and to make it look organized try using the Document outline.