In Apple's sprint event, they released several new devices that included the 2021 iPad Pro with the M1 chip and new iMacs in different color options. One particular device that caught the attention of many was the AirTag. It is an attachable device that iPhone users can attach to a wallet or key to ensure that they do not lose them. When the owner's iPhone is in the Bluetooth range of the AirTag, Apple's precision finding feature will come into play. With that, the owners can track their items in minutes.
The precision finding feature accurately displays the distance and even the direction in which the AirTag is in the phone's vicinity. But what would you do if the AirTag and the iPhone are not in Bluetooth range? In such a scenario, you have to put the AirTag in lost mode and then use the "Find My Network" service to locate your AirTag. But how do you that? That is what we will see here in this article. So without any further ado, let's get into it.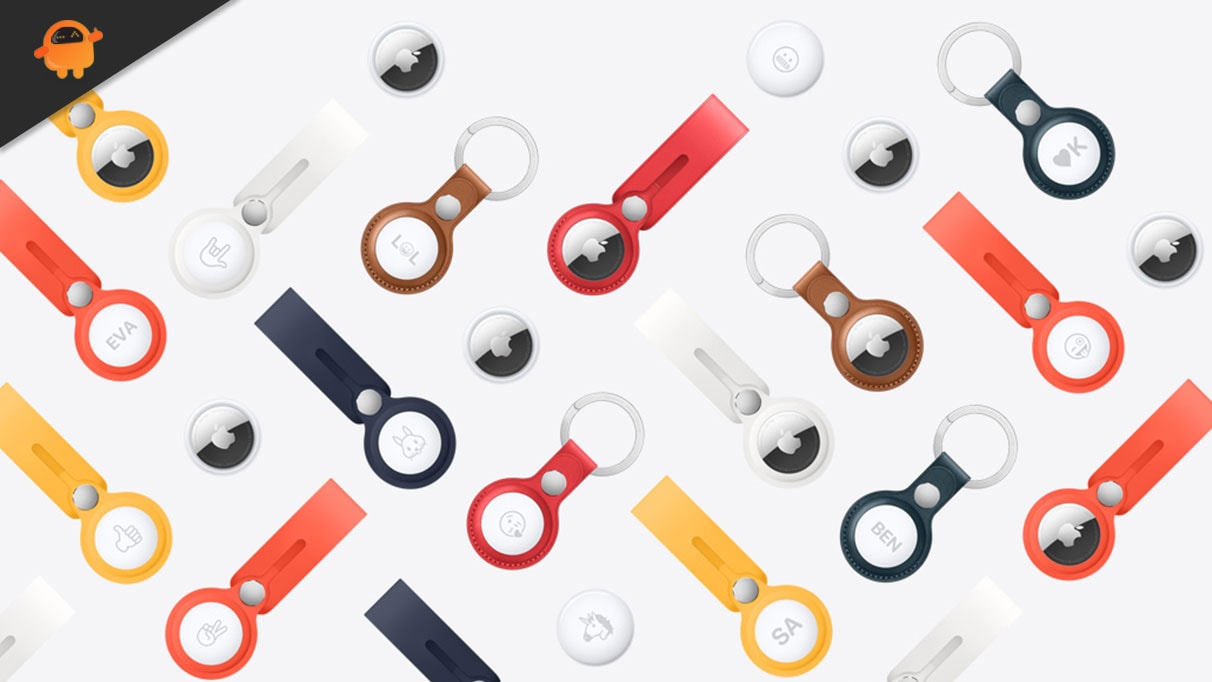 How to Put an AirTag in Lost Mode?
Before putting your AirTag and using Find my network service to locate it, you must first understand what the Find my Network service from Apple is all about.
The Find My Network service from Apple has been active for a few years now, and Apple users have used this feature to track down their lost Apple devices. This service works as a crowdsourced network that uses the Bluetooth wireless technology of the millions of Apple devices to keep track of any nearby lost devices. Initially, there were questions about the security threats of this feature, but since it is encrypted, there is nothing to worry about.
You can enable lost mode on your AirTag using the Find my app that is available by default in all the iPhones. It will allow you to set up a phone number and a message for anyone who manages to find the lost item. As soon as an iPhone or NFC-equipped Android phone comes in close contact with the lost item, that iPhone or Android user will see a web page containing the contact number and message that you have included in the Find my app. Using that information, that user can contact you and let you know that they have located your lost item. And even if they do not contact you, you will still receive an update on the exact location where your lost device has just been located.
Additionally, you can even enable the "Notify when Found" option that will give you an alert right away when you are in proximity to your lost AirTag. This will come in handy if maybe you misplaced the item in a nearby location where you were initially not looking when you were searching for the lost AirTag.
Yes, not everyone in this world uses an iPhone, or an NFC quipped Android smartphone. Your AirTag might even be in a place that does not even have an individual nearby. In that case, you will only see the information about where your Airtag was last located or spotted. From there on, you will have to search on your own. Yes, the AirTag will lose its purpose if the user needs to find it independently, but the last known location will make the search easier.
Now that you know all about the Lost Mode in Airtags let's see how you can enable it in the first place.
How to Mark an AirTag as Lost?
Launch the Find My app on your iPhone.
Tap on the "Items tab" at the bottom of your screen.
Select the AirTag that you want to put in Lost Mode.
Swipe up on your screen to bring up the option for Lost Mode.
Right below Lost Mode, you will see the Enable option. Tap on it.
Then you will see all the information about how lost mode will help you get this item. Tap on Continue to confirm your action.
Now enter your contact number that anyone who finds your AirTag will see. This will help them contact you to return the item.
Enable the toggle for the "Notify When Found" option.
You will also see a small message box below. Here, you can type a message for the person who finds your lost item.
Tap on the Activate option in the top right corner of your screen. This will put your selected AirTag in lost mode instantly.
When someone finds your lost AirTag, they can bring the white side of the tracking device close to their NFC capable iPhone or Android device, and it will show a pop-up on their screen with an URL. If they tap on it, it will take them to a website where they will see your contact number and the message you have included while setting up the Lost Mode. You will also receive information about the location of your lost AirTag on your Find my app.
Now, if you ever encounter a lost AirTag of some other individual, you know what to do. If you do not want to send the item back to its owner, the least you could do is contact the owner and let them know that their item is safe. You can then ask the owner to meet you and take the device from you personally.
So this is how you can easily mark an AirTag in Lost Mode. If you have any questions or queries about this article, then comment down below, and we will get back to you. Also, be sure to check out our other articles on iPhone tips and tricks, Android tips and tricks, PC tips and tricks, and much more for more useful information.