Gmail is easily one of the most popular services to have ever existed on the internet. If you rely on sending and replying to emails but have been unhappy with Gmail, this guide is just the one you're looking for. Read on to discover some of the best Gmail alternatives in 2023 that you can use to send and receive emails.
Gmail is a free mail client offered by the software giant, Google. By October 2019, Gmail had over 1.5 billion users, destroying any other mailing client in its competition. People mostly use Gmail not because it has anything extra to offer, but just thanks to how simple it is to set up and use. You get a Gmail inbox the moment you create a Google account, and that's how most people end up using it.
Gmail is also quite popular thanks to its integration with Google's other suite of apps such as Docs, Sheets, Drive, Meet, and more. Moreover, most organizations prefer using Gmail since it comes in the package of the Google Workspace bundle.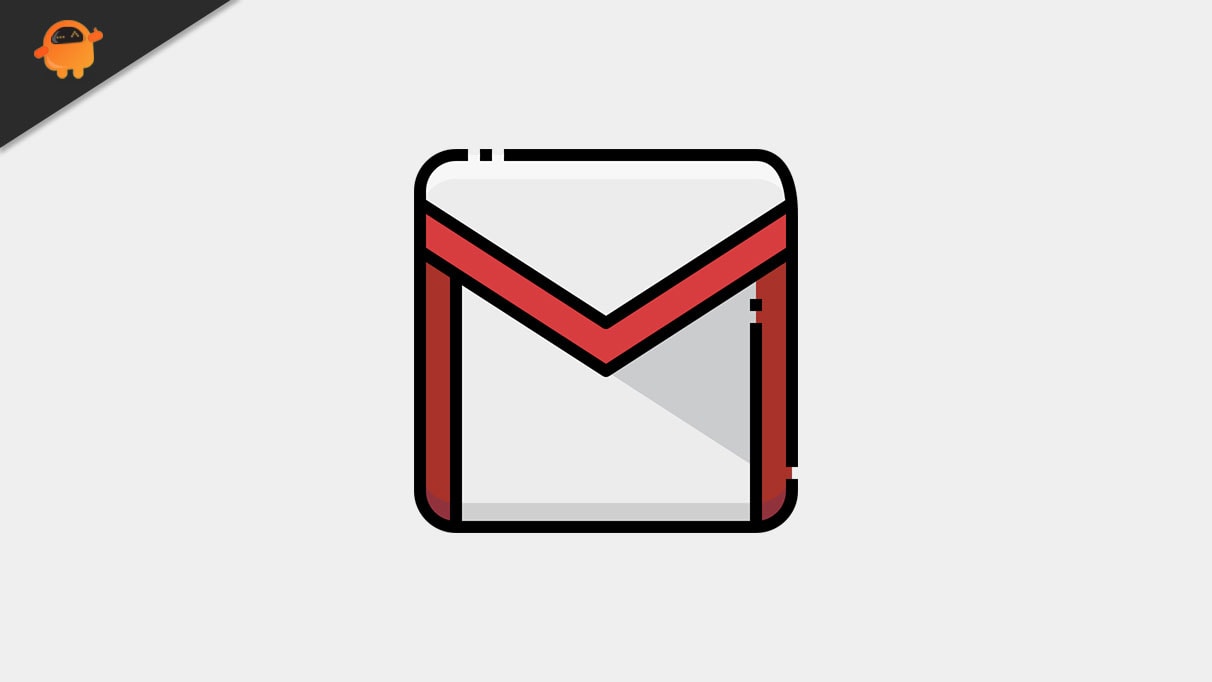 5 Best Gmail Alternatives in 2023
Why would one want to switch from using Gmail? The answer might be privacy concerns or just a lack of features. Believe it or not, despite Gmail's popularity, it lacks some of the most common inboxes features that other newer email clients offer. Things like read receipts, delivery notifications, and a better spam inbox are areas where Gmail falls short. This is why we have taken the liberty to explore the web for some of the best Gmail alternatives you can use in 2023.
1. Zoho Mail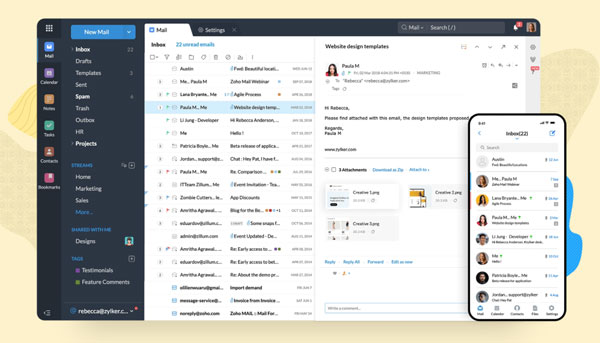 Kicking the list off, we have Zoho Mail. We have talked a bunch about Zoho products before and how they are a really good alternative to the likes of Google and Microsoft apps, and Zoho Mail is no exception. What makes Zoho Mail a compelling alternative to Gmail is the fact that you get to see zero ads, even in the free version.
Zoho offers its users 5GB of free storage space, and while that might seem a little lackluster when compared to the 15GB that Gmail offers, you get many other features with Zoho Mail. For starters, if you work in a small organization, you can use Zoho's other apps that integrate exceptionally well with Zoho Mail.
Zoho Mail also has a very clean and pleasant user interface which definitely helps boost your productivity by a lot. You can add tasks, calendar reminders, and other notes to reflect upon later. With Zoho Mail, you can also neatly organize all of your inboxes to ensure you spend the least amount of time finding the mail you're looking for.
Try Zoho Mail
2. Microsoft Outlook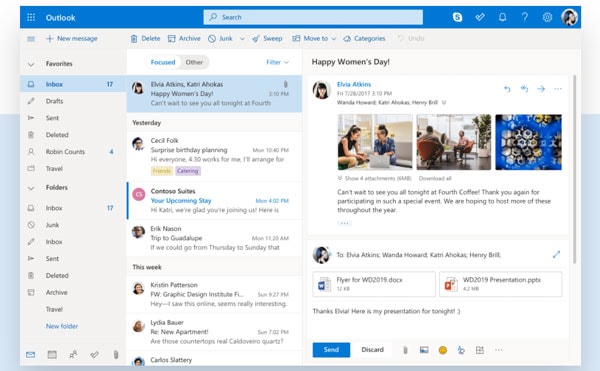 Up next on our list is Microsoft Outlook – an app that you must have already heard about before. We would highly recommend Microsoft Outlook to anyone who is already neck-deep in using Microsoft's services such as Excel, Word, PowerPoint, and more. Outlook has seen several updates ever since it was released in 2012 and is now easily one of the best-looking email clients you can use.
With the free version of Outlook, users get up to 15GB of cloud storage. However, unlike Zoho Mail, Outlook is ad-supported which might get annoying for a few people. If you already have an Office 365 subscription, then you can enjoy benefits such as no ads and up to 1TB of OneDrive cloud storage. If your workflow revolves around using Microsoft apps, we assume you most likely have a subscription already.
Outlook has the most modern design of any email client I have used in the recent past, and it ties in very well with Windows's boxy and sharp UI. The mobile app is also extremely responsive. You can add items and reminders to your calendar, collaborate with others, add tasks, and do much more within Outlook.
Try Outlook
3. Yahoo Mail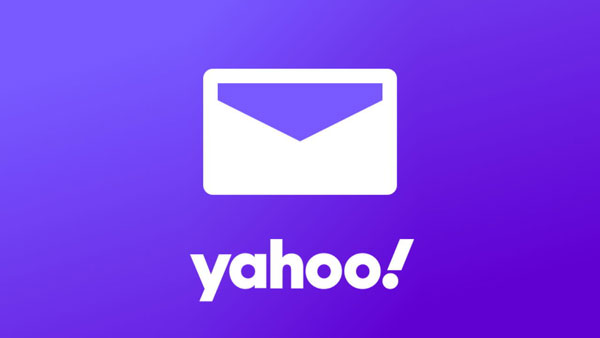 I still remember the time when Yahoo was more popular than Google, and when barely anyone used Gmail. Yahoo Mail is still alive and well, and despite all the privacy issues that it has had in the past, it remains to be a solid alternative to Gmail. Yahoo Mail has seen several design overhauls in the past, and it feels more of a well-polished app rather than a website at this point.
Easily the highlighting factor of using Yahoo Mail as opposed to the competition is the amount of free storage it gives. Even for free users, Yahoo Mail provides 1TB of cloud storage, albeit with a maximum file size of 25MB. This is leaps and bounds ahead of what Gmail or other email clients have to offer, and we highly appreciate it.
Yahoo Mail is also very customizable and fun to play around with. You can change themes and colors and can set up your inbox just the way you want to. While the free version is what most people are satisfied with, it does come with advertisements.
Try Yahoo Mail
4. ProtonMail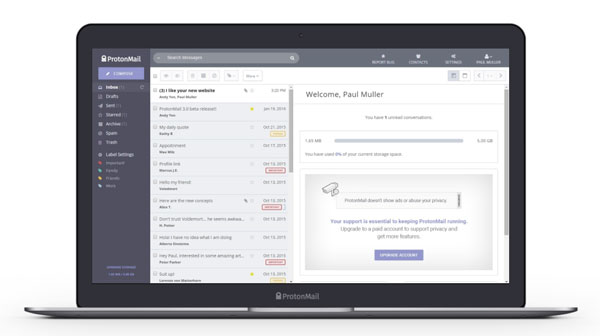 If privacy is your biggest concern, then there's no better alternative than ProtonMail, which is an email client with its sole emphasis based on the user's privacy. Firstly, ProtonMail requires no personal information to sign you up, and secondly, it is based on some of the best encryption making it incredibly difficult to hack into.
Since privacy doesn't come cheap, ProtonMail only offers up to 500MB of free cloud storage and up to 150 messages a day. Thankfully, the premium subscription comes cheap at only $4 a month which grants you access to custom filters, your own domain address, and many other features. ProtonMail has a very minimal user interface as well. You can add labels and sort your emails just the way you like them.
Try ProtonMail
5. iCloud
Ending our list of some of the best Gmail alternatives to use in 2023, we have iCloud. If you are an Apple user at heart and own many Apple products such as an iPhone and a Macbook, then iCloud is probably the best email client for you. Not only does it come built-in your Apple products, but it works incredibly well with all of the other Apple devices in the ecosystem.
iCloud Mail only offers 5GB of free cloud storage with a maximum file size of 20MB per upload, but if you regularly use Apple services, we assume you already have an iCloud subscription to begin with. Overall, if you are a huge fan of minimalism and speed, iCloud is the best Gmail alternative you can use as an Apple user.
Try iCloud Mail
Conclusion
That's all folks! We hope you enjoyed our roundup of the best Gmail alternatives in 2023! Which one among the list is your favorite, and how many of these Gmail alternatives have you already known or have been using? Know other good email clients that you feel people might find interesting and helpful? Do let us know in the comments section below, we'd be delighted to hear from you guys!