In today's time, Gmail tops the rank of most used email service apps in the whole world. Many popular apps or websites nowadays require a Gmail account to sign up and use their service. Because of its efficient user interface as well as service and accessibility, people prefer to use Gmail over any other email service. Also for some people, it is the centre of their work. As a result, it is quite unusual for Gmail to have glitches or show any kind of interruption in its services. It is quite undesirable too as this can lead to severely bad consequences at schools, colleges and workplaces too.
But lately few issues are cropping up. Many users all over the world are facing two major issues. One issue is the delay in receiving emails and the other one is that no new emails are found to be in the inbox of this even after the other party has already sent them. Initially, these issues might seem to be very minor or unimportant but in the long run, they can affect you in several ways. Keeping all these in mind, we have tried to come up with some way-outs for the users. They are simple and easy to understand. So, without any further ado, let's get into it.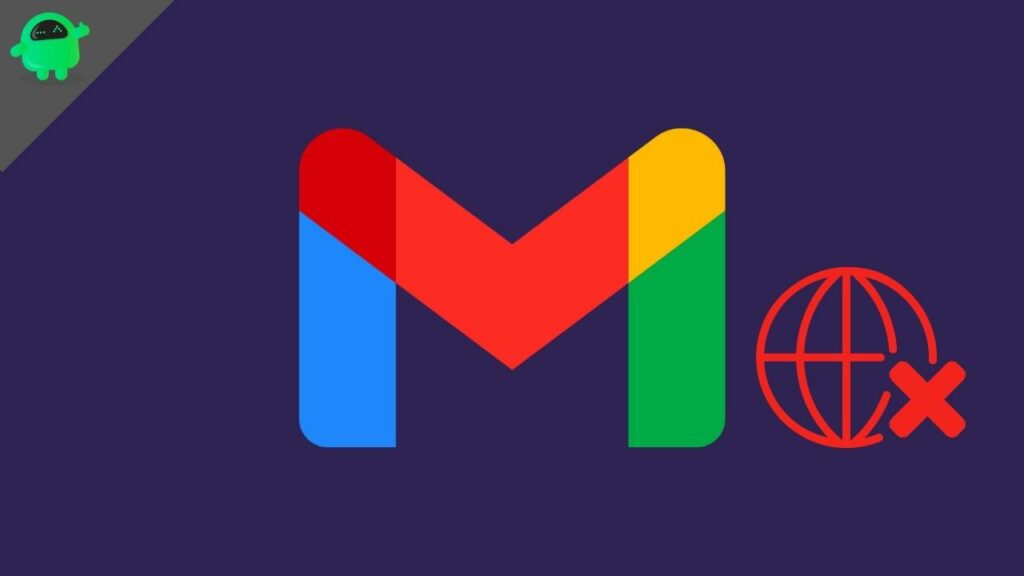 Possible Reasons for Gmail Delay in Receiving Emails
Emails not receiving or receiving late via Gmail can be very undesirable as well as frustrating. This undesirable incident can happen due to various reasons. Some might be our own unknown mistakes too. Also, some can be unpredictable technical faults.
The following points can be the most probable reason behind this issue:
Though this is quite a rare scenario, sometimes the fault can be in the Gmail server.

There can even be a Lack of storage in your mobile, laptop or PC which can be the reason behind your delay in receiving emails or not receiving at all.

Sometimes due to some privacy issue or safety issue, some emails do not come to the inbox of Gmail, rather they go to the spam folder. Sometimes it can be in the promotion folder as well depending on the sender of the email.

Your device's poor internet connection can be the reason too. A poor internet connection can delay your mail receiving.

Not a usual reason, but sometimes the server of the browser which you are using to access your Gmail account can go down.

Gmail provides an option of email forwarding. This feature forward an email to a specified address and deletes the original email.
How to Fix Gmail Delay Receiving Emails or No New Email in Inbox?
Fix 1: Check Google's Server
You will not see this happening frequently but sometimes Google's server can be down for maintenance or unplanned difficulties. In the meantime you can go and check Google's workplace status for updates. There you will get to know whether or not the server down has occurred or not. On the other hand, you can even try using YouTube or any other Google platforms to detect if there is any issue with their server or not. In case the server was down you can ask your sender to resend the email and get your work done.
Fix 2: Make Some Space in Your Device
The device which you are using to access your Gmail account may be running out of storage. In that case, you would be required to delete some items of that device or transfer them to some other device so that you can make some space for your new emails. You can also delete the old ones if they are not of any work to you anymore.
In addition to that, you can also go to this link to clean up your unused files from your Google account itself.
Fix 3: Check Spam and Other Folders
Gmail's high-security spam detection mechanism does not let any suspicious or harmful email come directly to your inbox to save you from probable security threats. Also, sometimes few emails are categorized for promotion purposes and sent to the promotion folder. If you are not finding your email in your inbox then you might hop to the other folders in search of them and chances are you might get them too.
For possible Spam emails, make sure to check your Spam folder and then restore it. There is also a chance of finding them in the trash folder too. You might have deleted them accidentally. So looking there can also solve your issue.
Fix 4: Reset Your Internet Connection
Low bandwidth or slow internet connection can cause you trouble. A slow network will eventually delay email receiving or in the worst scenario, the email will never be received by you. As we know there is no replacement for the internet, you have no other way around other than trying to get a better network connection. You can switch to another connection or you can use hotspots for the time being.
Fix 5: Switch to Other Browsers
This is a rare issue but sometimes the browser you are using might face some technical glitch which leads to an error to access the network. The only way out is to switch to any other browser. Browsers like Google Chrome, Firefox, Safari and Microsoft Edge support the Gmail service very well. The only condition is that their Javascript and cookies must be enabled.
Fix 7: Disable Email Forwarding
This feature lets Gmail forward particular emails to a specified address and delete the original one. This can be the reason why you are not receiving emails in your inbox. You must disable it.
Login to your Gmail account.

Click on the settings or gear icon on the top right corner and select "See all settings".

Click on the "Forwarding at POP/IMAP" option on the top.

Select the "Disable forwarding"

section and deactivate the forwarding.

Save the changes made.
These steps will lead to the deactivation of Email Forwarding which will prevent emails from getting forwarded to a specific email.
Conclusion
Gmail is quite an essential part of our work. So unnecessary glitches like these are very unwanted. Though getting rid of these is not a tough job. You will easily get these done by following the above-mentioned steps. However, in addition to them, you can also try reinstalling your browser and check for any betterment. Having that said, if you have any further queries, let us know in the comments below so that we can help you better.