Gmail is one of the popular and free email services developed and maintained by Google itself. Google account users can easily get access to the free Gmail service via the web or mobile app or even third-party programs to sync email content through POP and IMAP protocols. It was released back in 2004 and now, Gmail has billions of active users. Most people use Gmail as their primary email service with having single or multiple Google accounts according to their need. Now, if in case, you're one of the Gmail users but somehow important mails aren't showing then check this guide to fix Gmail Missing Emails Error.
Though the built-in Spam filter feature always tries to extract genuine or proper emails to show you on the dashboard, sometimes it may happen that Gmail filters authentic emails too due to any unknown email ID or suspicious email content. That means checking the Spam folder is always necessary if you're supposed to receive any email but haven't got it yet. Now, there is another major and frustrating issue that you don't even know every time whether you're missing any important email from Gmail or not.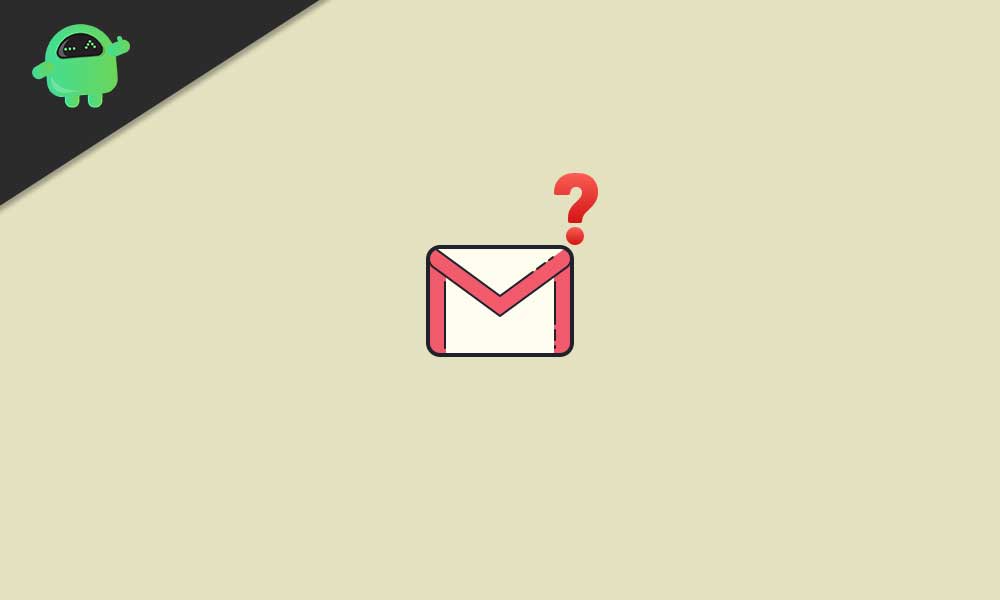 Fix: Gmail Missing Emails Error
Sometimes it can also happen to some of the Gmail users that a large number of emails shifted to the 'Sent' item rather than having in the 'Inbox' item. So, there may be some of the possible reasons behind such an issue for the Gmail users that we've mentioned below with workarounds. Now, without further ado, let's get into it.
1. Check Gmail Filters
Email Filters are very useful to get rid of spam emails or any suspicious emails from unknown senders. However, in some cases, the unnecessary emails may not get filtered somehow and start appearing in your inbox or vice-versa. If so, make sure to check the Gmail filter or add a new filter or blocked email address for your ease. To do this:
Get into your Gmail dashboard.
From the left pane, click on Manage labels.


Now, click on Filters and Blocked Addresses.
Either adjust your filters or Create a new filter.
Once done, refresh your Gmail page.
2. Check Windows Mail Client
Windows 10 system comes with a built-in email client that can be used for Gmail by simply logging into your Google account. Recently, multiple users have reported that Windows Mail client is automatically removing their emails without their knowledge or moving emails to the Spam folder unnecessarily. The issue was mainly happening to the Gmail and Outlook users in a broader way.
Therefore, if you're also using the default Windows Mail client on your PC/Laptop and facing issues with your Gmail like missing emails error or anything else, make sure to use the official Gmail client for your computer. You can get it easily from the Microsoft Store.
3. Check Updates and Promotions Tab
Needless to say that Gmail system is quite good in filtering emails according to their title or content like if you're getting any promotional email, it'll automatically go to the specific tab for ease of use. The same happens with the update emails, social emails, etc. Meanwhile, the individual or personal emails or emails from any subscribed sender allocates in the Primary tab.

But it's very much possible that somehow your primary email can be allocated to the Promotions or Updates tab by mistake or due to the confusing title/content. Therefore, it's always recommended to check your Promotions and Updates tab as well. If there is no useful email found, you can select those emails and send them to the Trash folder.
4. Use Gmail Search Bar
Well, there is nothing better than the Gmail Search Bar if you're missing any of your essential emails or want to search for any lost email. This is really simple and useful to prefer keywords, email ID, subject, etc to find out all the related emails in a jiffy. There is no alternative to the Gmail search bar.
Read Also: Best Gmail Add-Ons To Improve your inbox Experience
5. Check Spam and Trash Folders
All the deleted emails are moved to the Trash (Bin) folder automatically. That means if required, you can easily go to the Trash folder and search for the deleted email if you've done any mistakes. But if in case, you've manually selected and permanently deleted the emails from the Trash folder then you'll not find them anymore.


Similarly, all of the spam detected emails automatically moved to the Spam folder. Whereas you can also manually select any suspicious or dangerous email as Spam and it'll instantly move to the Spam folder. Therefore, if you've did any mistake regarding this or you think that some of your important emails are moved to the Spam folder by Gmail itself then go to the Spam folder and check for it.
6. Check Forwarded Emails
If in case, you're using the Gmail Forwarding and POP/IMAP feature to a different email ID, then it may also cause the Gmail missing emails issue without your knowledge. To check it:
Go to the Gmail dashboard > Click on Settings (gear icon) from the top-right side.
Choose to See all settings > Click on the Forwarding and POP/IMAP tab.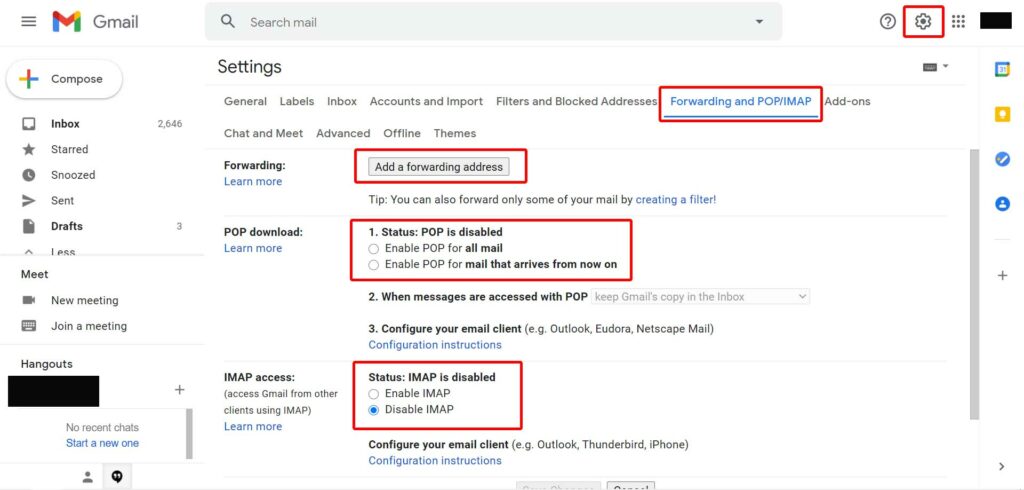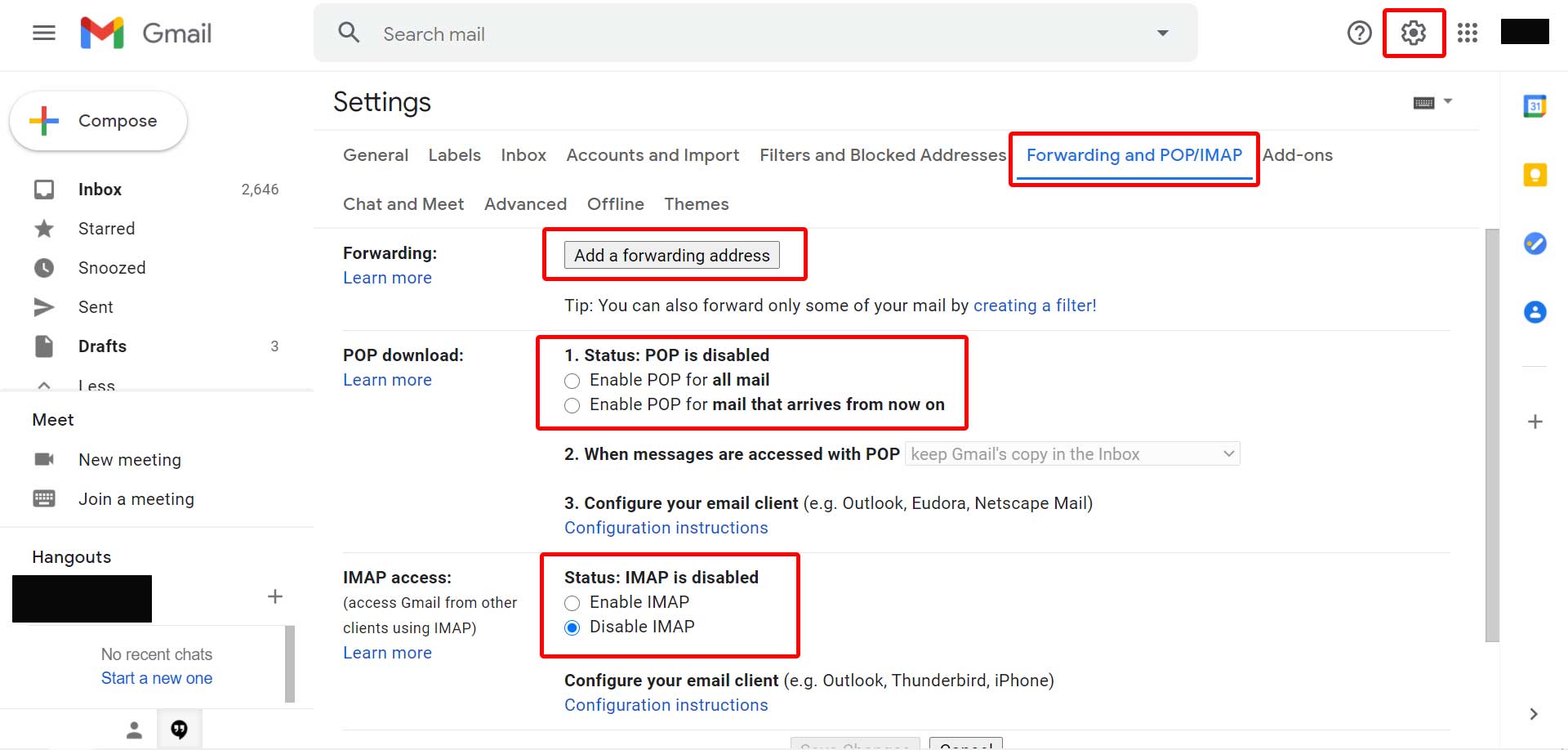 Here you can check whether you're using a forwarding email address or not. If any, make sure to remove the forwarding first and re-check your upcoming emails.
Additionally, you can check POP and IMAP status according to your preference.
Still, Gmail Missing Emails error bothering you? Follow the next method.
7. 3rd Party Email App Settings
Sometimes you use any of the third-party email apps to access your Gmail account or mails. In that scenario, the chances are high that maybe any specific configuration is enabled in the email app or there is a temporary service down from the email service provider.
8. Check Gmail Account Storage and Inactive Rules
It seems that if you're inactive on Gmail or don't use it for around 2 years then the system will automatically delete some of your emails. Similarly, if your Gmail account storage limit is full and you haven't freed up some storage for around 2 years then the system will automatically delete some of your emails. In both cases, you should receive notice before doing anything. So, keep an eye on it for sure. This new rule will take place from June 1, 2021.
That's it, guys. We assume this guide was helpful to you. For further queries, you can comment below.