Gmail add-ons are a smart and easy way of getting the maximum productivity out of the platform and improving your inbox experience. From sending emails to collecting responses and tracking your email marketing messages, all can be done with the help of the right Gmail add-ons.
Gmail is an important part of our digital life, where we send and receive countless emails every day. To make this work more efficient, you can take the help of ready-to-use software bits, called add-ons to automate stuff for you. Teams working with sales, marketing, and customer management, can really take advantage of these add-ons to streamline their workflow and get more results from the same time invested!
Now, how do these Gmail add-ons work? Well, it's simple, each add-on comes with a specific usage or purpose which you can apply to market, collecting emails, sending emails and these also help you to automate stuff and to send error-free emails to your valuable clients. Down below are some most recognized Gmail Add-ons which are endorsed by industry experts and are very easy to use.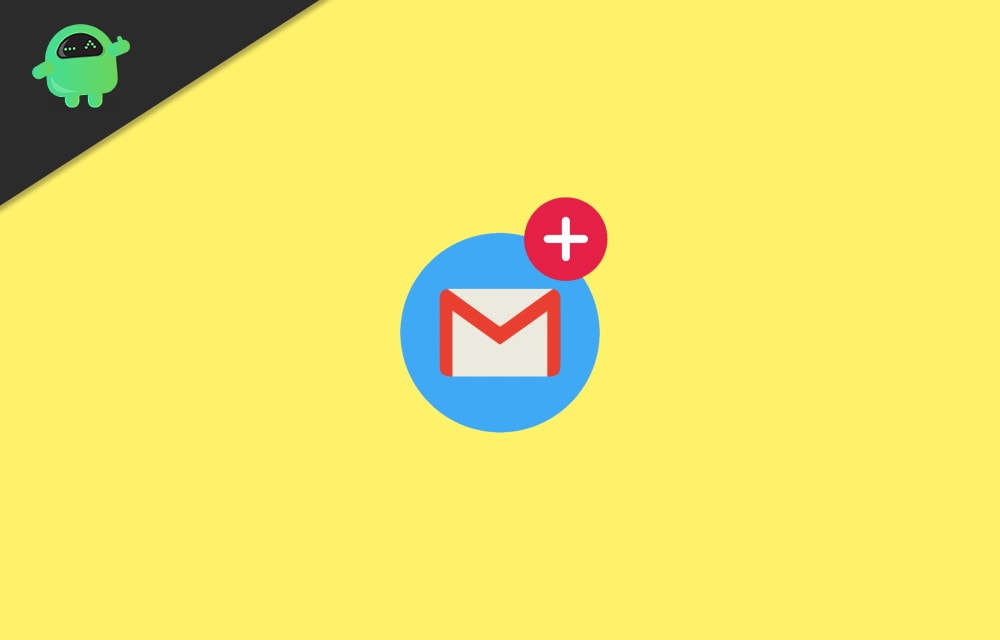 Best Gmail Add-Ons To Improve your inbox Experience
Since these, add-ons come in different styles and packages, it's important to categorize them according to their functionality. So here are some add-ons which you can use to streamline and improve your Gmail inbox experience.
Time Saving Gmail Add-ons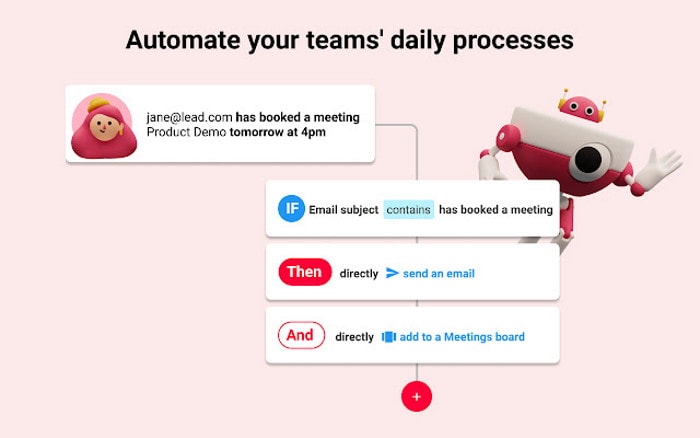 Time is money, and you should save it at all costs. Thanks to these time-saving Gmail add-ons, you can really improve your inbox experience and save time, simultaneously.
Checker Plus
Working in a busy schedule and want to know when a new email arrives in your inbox? With Checker Plus, you can get instant notification when an email strikes your inbox, even without opening your Gmail! You can browse, read and delete emails right from the notification, which saves a lot of time if you're working in a fast-paced environment.
Download
Gmelius
Want to install an add-on that has all the features then try this one out. Gmelius is also known as a swiss tool for all the extensions. With this, you can create and use templates, create trackable emails and automate them easily. Gmelius is very useful for small businesses or startups who tend to send hundreds of emails every day; this add-on can really help you in a lot of ways you can't imagine.
Download
Multi Forward for Gmail
Tired of creating reports and forwarding them one by one to your managers or bosses? With multi-forwards, you can forward your email to multiple people at once. And with the ability of BCC and CC options, you can schedule and send multiple emails to different recipients easily.
Download
Project management Gmail Add-ons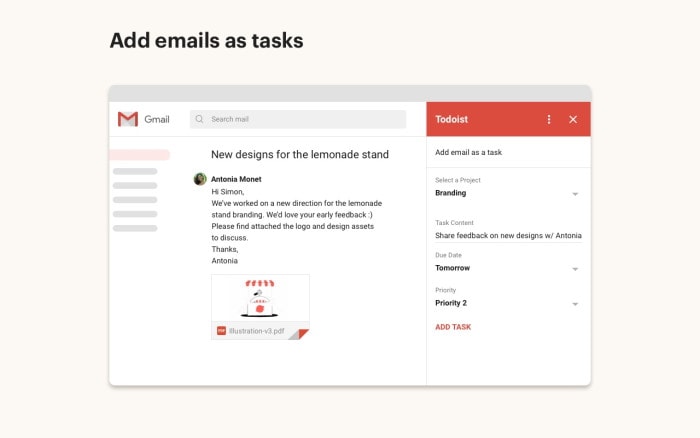 If you're not project management, these Add-ons can really help you manage your resources, budges and schedule on time with ease.
MeisterTask for Gmail
Now manage your Gmail inbox with the help of MeisterTask, which is a great management tool to manage your tasks along with your emails. You can make and manage your project boards and can share it with other MeisterTask users.
Download
Todoist for Gmail
Keeping a note of things, you must do in your productive day is important as it keeps a reminder of what needs to be done. With Todolist for Gmail, you can send an email that contains a to-do list of events of tasks to your teammates or employees which saves a lot of time and improves the inbox experience for time and task management.
Download
File sharing and Signature Add-ons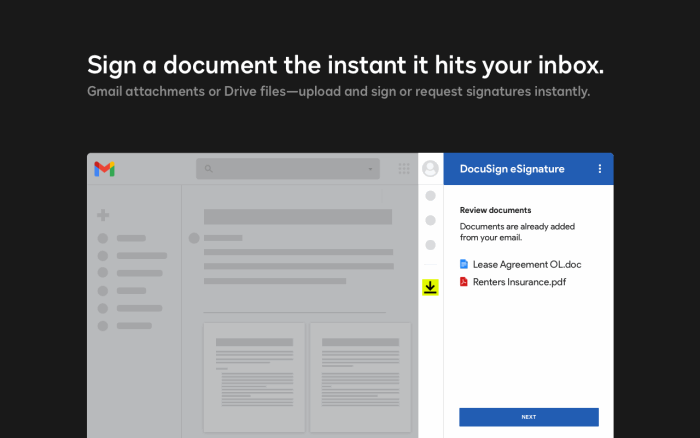 File sharing is an important part of any business-related email conversation and not to mention the digital signatures. So try out these file sharing and signature Gmail add-ons to improve your inbox experience.
My Signature for Gmail
My signature is not necessary an add-on but an import part of your inbox experience as it helps you to create and manage the digital signatures of your emails. A digital signature is an important part of modern life emails which holds authenticity in law. With My Signature, you can manage your signatures and sign any official documents or emails with your signature easily and effectively.
Download
Dropbox
Dropbox is a well-known name in terms of file sharing and cloud storage. With the Dropbox add-on for Gmail, users can send files larger than 25MB in size, which is the limit of normal Gmail sharing. With Dropbox, you can share up to 2GB of File. And with direct integration with your Dropbox account, you can share files seamlessly without leaving the Gmail interface.
Download
DocuSign E-Signature
Apart from email, Document signature is also an important aspect of digital documents. For any electronic cheque, resumes, letters and invoices; it's important to sign these documents with E-signature.
Download
Email tracking and Scheduling Add-ons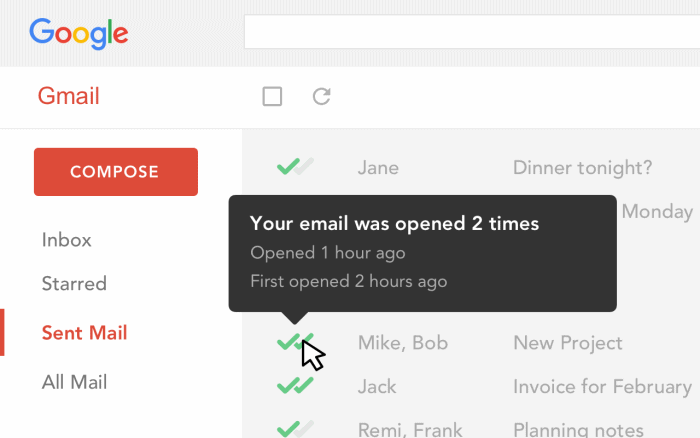 Marketing is all about tracking and scheduling, so try out these marketing-related Add-ons and improve the way you send thousands of emails to your customers.
GMass
Gmass is the ultimate solution for sending promotional or automated emails to your customers. It can be used by anyone with its simplicity of use design and architecture to run simple email campaigns. With its capability of sending smart, personalized emails, automatic reply and follow management, and tracking analytics, you can enjoy your time while Gmass works for you.
Download
MailTrack for Gmail
tracking is important, but what if you want a simple to use and robust tracking system which tracks who many times your email is opened and what actions are performed. When working on several marketing campaigns, it is important to analyze the email response to formulate different strategies, and this free Add-on can really become a help in such scenarios.
Download
Conclusion
As you can see, there are a lot of Gmail Add-ons available to improve your inbox experience and make you more producing and time-efficient than ever. It's important to use modern tools to make the best out of your time every day. However, I recommend installing only what is absolutely necessary and which suits your working culture. Installing more and more add-ons might slow down your PC, which can result in a bad experience that is opposite to what you want.