Apple's iOS is a smooth buttery operating system, but that doesn't mean that apps made for iOS would also give users the same smooth experience. Often there are bugs in apps that are temporary but are often annoying. One popular issue users are facing is Gmail promotions and social tabs with no connection error on iPhones. In this error, users are not able to use the official Gmail app as some of the features are not work correctly.
This issue has been persistent for quite a time, and it has caused panic in the Apple user community. According to many official updates, the Gmail development team and iOS are working to fix the issue. Although the issue can be fixed with a simple app update, you may follow the below troubleshooting steps to eliminate the problem completely.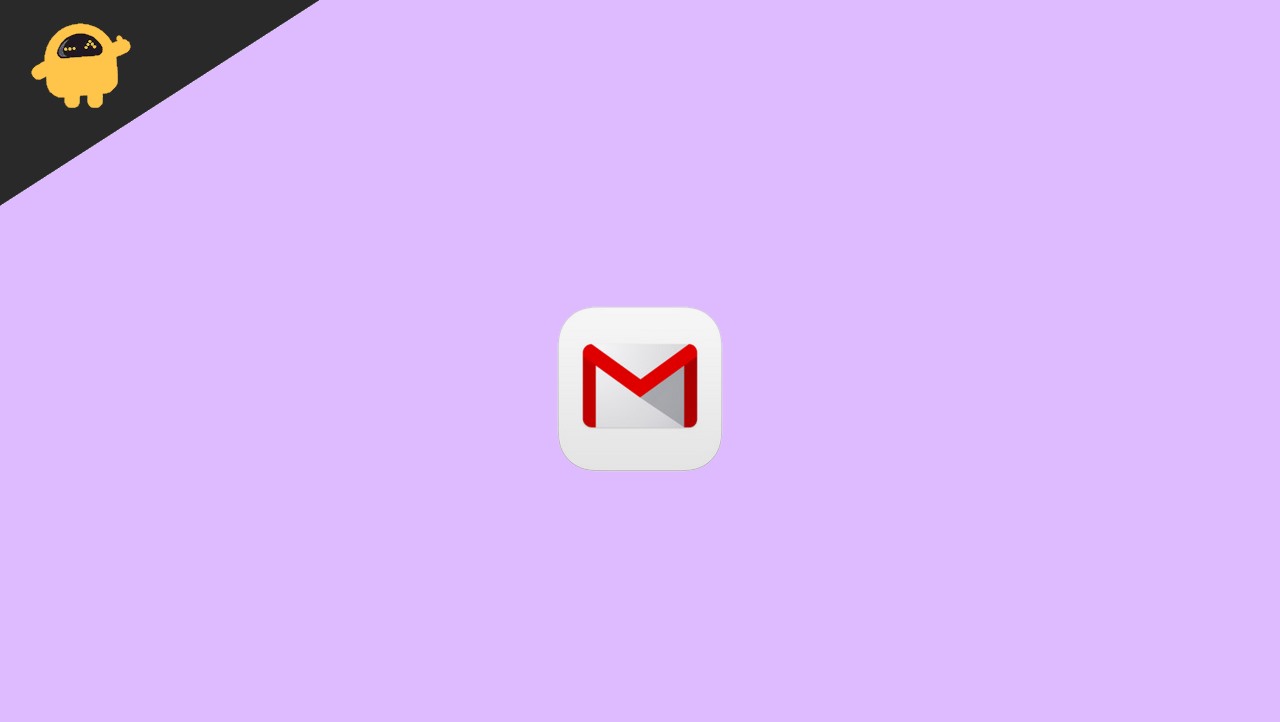 What is Gmail Promotions and Social No Connection error in iPhone
So, the news about this bug has been circulating for a while in the Apple community. This random bug in Gmail is prohibiting the Apple users from accessing the Promotions and Socials tab in the Gmail app and showing no connection error message.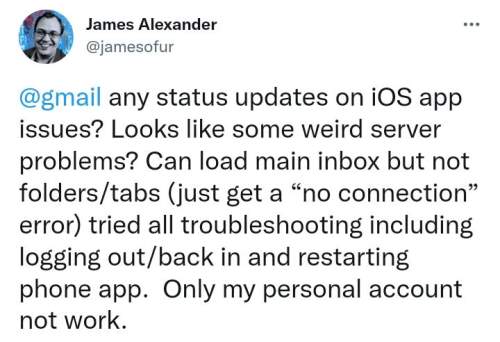 The promotions and the social tab is a great feature on the Gmail app. It sorts out all the promotional emails and all the emails related to your social media handles into two separate tabs.
This has made access to important emails very simple and hassle free. You can get an idea on how important this feature is for the users. And now, the no connection error is causing anxiety for the users.
How To Fix Gmail Promotions And Social No Connection Error In iPhone
I've found a few wrong troubleshooting methods that will help you fix this issue in no time. Some of the methods are quite technical and have to be done manually, so please the steps given below.
Method 1: Use Search Tab Feature
you can simply search for "promotions" and "socials" and then you'll find the tabs. You can now access the aforementioned tabs, but you'll have to do it every time. I know It's time-consuming and annoying, but it gets the job done.
Method 2: Re-Enable Conversation View
Some users have reported that re-enabling the conversation view in the app settings can fix the issue. As the issue is most likely to be a technical bug, you can re-enable the settings and see if it helps.
To try this method, follow the steps below:
In your Gmail app, head toward the upper left corner ( the hamburger menu). Click it.
Scroll below, you will see the settings option. Click it.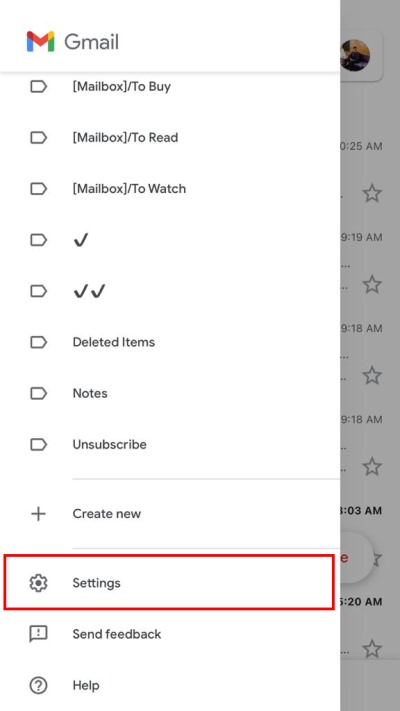 You will see the option "Conversation view". Turn it off.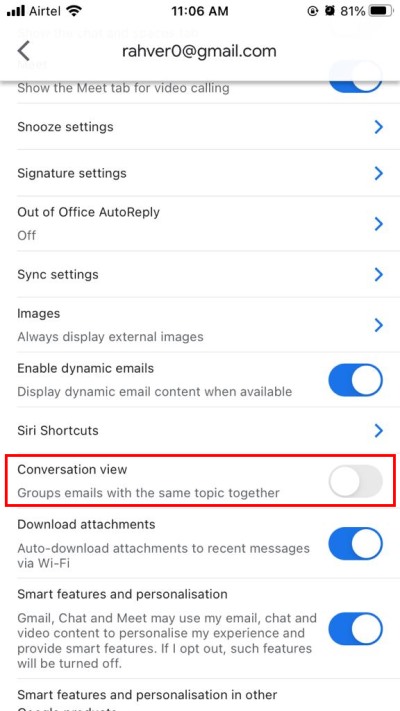 Close the app and reopen it. Follow the steps above and turn the conversation view back on.
Method 3: Merge Promotions Tab with Primary Inbox
The promotions tab segregates all your promotion-related emails, once you merge this section with your primary inbox, you will get all the messages in one place This will solve the issue, and once it is solved, you can enable this feature again if required.
Please follow the steps below to try this method:
In your Gmail app, check your upper left corner for the "Accounts" option, and click on it.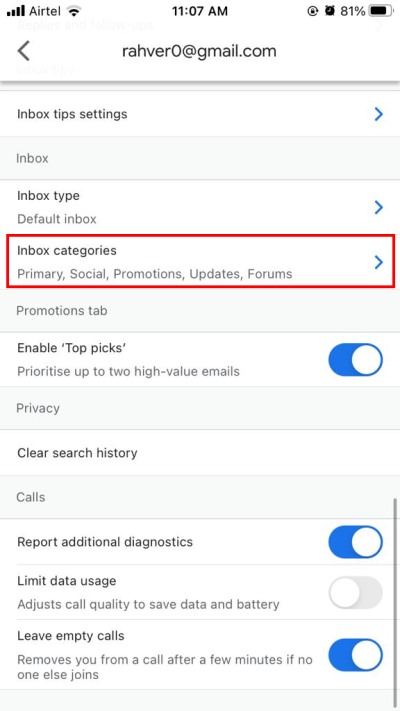 Head towards accounts settings. You will see the option "Inbox categories", and click on it.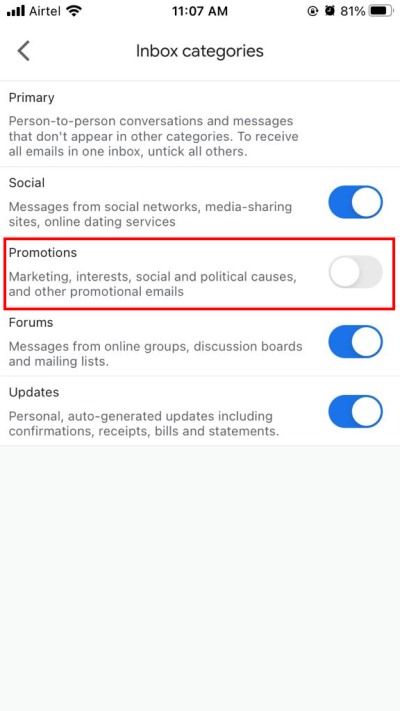 You will see the promotions tab option. Disable it.
Now Gmail will disable the promotions tab completely, and all emails that you used to receive in your promotions tab by default will now be shown in your primary inbox. It can get quite messy, but it's a temporary solution to fix the problem.
Method 4: Clear Gmail Cache & Data
This method will completely erase your app data including the cached data. Although it's not an ideal method, this might fix the bug, but you can try it. Remember, after clearing the data, you should log in to the app again.
Steps to clear Gmail Cache & data from iPhone:
Close all apps which are currently open.
Press and hold the power button for 3 seconds.
iPhone will prompt to shut down, do not move the slider, and cancel the action.
iPhone will clear all local cache and data.
Method 5: Update Gmail App
Maybe you've not updated your Gmail app for a while, and the fix is already patched up in the newly released update. Many users are ignorant towards updating their apps. Random bugs can show up in older versions and with new updates, they're fixed. So you should check whether you've received any new updates.
Method 6: Re-Enable Manage Account Option
Many users have reported that the issue is resolved for them once they disable their account and enable it again.
Steps to Re-Enable Manage Account Option on iPhone:
Launch the Gmail app on yoru iPhone and tap on your profile picture.
Select Manage accounts on this device option. Turn it off and close the app.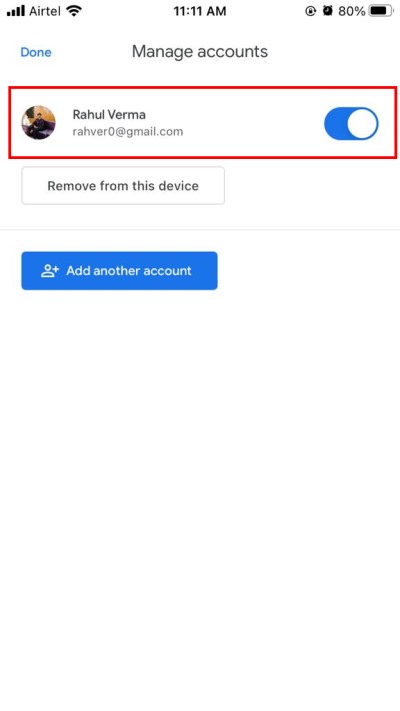 Then relaunch the app and enable this option again.
Try accessing the Promotions or Social tab in Gmail and see if the No Connection error has been fixed or not.
Method 7: Re-install Gmail App From Appstore
I'm sure this is the very first thought each and every one of us had after encountering the bug. Updating your app is a simple and effective way to fix all technical glitches and issues associated with it.
Method 8: Use Web Version Of Gmail
The good old Gmail web page; since it's the web version, you don't have to worry about bugs here. It will work the same as your app, minus all the bugs and issues. Simply search for Gmail in your browser, and you'll find it at the top of your results. If your account is not signed in, you should log in first, after which you can use your Gmail. Just like the app, you can use multiple accounts as well.
Conclusion
This brings us to the end of this guide for fixing Gmail Promotions and Social No Connection error on your iPhone. All of the above methods will work on any iOS running device.