Apple iPhone smartphones are quite popular among users or fans due to several reasons especially when it comes to the extreme level of optimization with hardware and software performance. Additionally, the better software update support and better quality of hardware components make iPhones much better by some margin for long-term performance. However, iPhone has also some bugs or issues that several users might experience. Meanwhile, the iPhone Can't Hear Caller Unless on Speaker issue bothers a few users.
Recently, plenty of iPhone users are facing issues with voice hearing when someone is on a call. It looks like users can able to hear the caller's voice when put the loudspeaker is turned on. Now, if you're also encountering the same kind of issue recently and don't understand what to do then make sure to follow this troubleshooting guide to resolve it. It seems that there are obviously some reasons behind such an issue that can be easily fixed by yourself.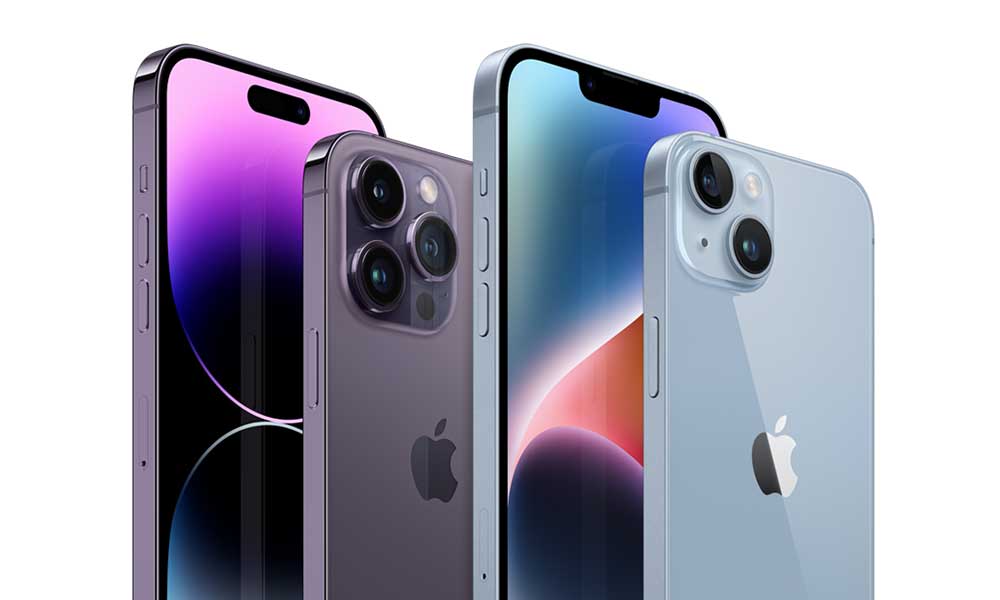 How to Fix iPhone Can't Hear Caller Unless on Speaker
As we all know that switching to the loudspeaker isn't always a good idea while on a call with someone whether the topic is personal or anything else. The primary work of a phone is to make and receive voice calls which are necessary these days for everyone. But if anything affects this basic task then it will become so much frustrating for some of the users. Luckily there are a couple of workarounds mentioned below that should come in handy.
The chances are high that somehow the internal earpiece has some issues or the software has some bugs which cause call hearing conflicts. In some cases, temporary glitches with the system or microphone permission issues or third-party app interference, etc might trouble you a lot more than anything else. So, without wasting any more time, let's jump into it.
1. Force Reboot Your iPhone
You should force reboot your iPhone manually so that any temporary system glitch or cache data issue can be fixed easily. In some cases, the normal reboot process might not work.
Press and quickly release the Volume Up button and quickly press then release the Volume Down button too.
Hold the Side button (Power) for a few seconds until the Apple logo appears on the screen.
Once the Apple boot logo appears, release the Side button.
Wait for the device to reboot into the system automatically.
2. Check Accessibility Settings
If in case, force reboot didn't help then make sure to check out the accessibility settings by following the steps below.
Open the Settings app on your iPhone.
Now, go to Accessibility > Scroll down slightly and open Audio/Visual.
Then turn off the Phone Noise Cancellation option.
Next, you'll need to turn on the Hearing Aid Compatibility option under Hearing Devices.
Both these settings might help you with the high volume of calls.
Some options might be visible in different sections depending on the iPhone model or the iOS version that you're using.
3. Gently Clean the Earpiece
It's highly recommended to gently clean the earpiece on your iPhone to remove dirt or dust. Sometimes any kind of dust or moisture might trouble you a lot when it comes to calling volume.
4. Check If the System is Stuck in Headphone Mode
You should also check for the system if it's stuck in the Headphone Mode if you use wired or wireless headphones. It might be possible that somehow your iPhone is stuck in headphone mode. To fix such an issue:
You can try restarting your iPhone to refresh the glitch.
Just connect and then disconnect your headphones to check if the problem has been fixed.

After you plug any headphones into your iOS device, sound plays from your device's speakers instead of the headphones.

When you unplug your headphones and adjust the volume on your iPhone, you'll still see a Headphone volume indicator. If that happens, take your iPhone to an Apple Retail Store or an Apple-authorized store for further service.
5. Boot Your iPhone in Safe Mode
You can also try booting your iPhone in Safe Mode by following the steps below to check if any third-party application is conflicting or not.
Power Off your iPhone and then long-press the Power button until the Apple logo appears.
Then press and hold the Power + Volume Down button until the boot logo appears on iPhone.
Now, release the Volume key once the boot logo appears.
Then wait for the iPhone to boot in Safe Mode.
Finally, check if you're still getting the same issue.
If you find out any third-party app to be problematic then make sure to uninstall that application to fix the issue.
6. Check the Cellular Service
You should also check out the cellular service or the network on your iPhone to ensure there is no issue with the networking glitch or connectivity signal whatsoever. If there are some drops in the network signal then make sure to reboot the iPhone and wait for some time.
7. Ensure the Volume Level is High
It's also suggested to ensure the volume level is high enough on your iPhone to check if the iPhone Can't Hear Caller Unless on Speaker issue persists or not.
8. Check for Software Updates
Sometimes you should also cross-check the available software updates on your iPhone. Though the iPhone does come with the latest iOS version out of the box, Apple continuously pushes frequent software updates via OTA to provide improvements and bug fixes. However, Apple consistently pushes software updates to its eligible devices. So, if you haven't updated your iPhone then make sure to follow the steps below:
Go to the Settings app > Tap on General.
Tap on Software Update > Select Automatic Updates to On.
Now, your system will also check for the available update.
If available, tap on Download and Install. [Enter the device passcode]
Wait for the update installation process and then the iPhone will reboot automatically.
It may take some time so have some patience.
Note: If in case, there is no update available, the iOS is up to date notification will appear on the screen.
9. Reset Network Settings
Networking glitches or temporary cache data issues on the iPhone might also occur in multiple conflicts with the Wi-Fi or cellular connectivity in some cases. Therefore, it's recommended to reset the networking settings on your iPhone manually to clear out temporary networking glitches. You can follow the steps below to do the same:
Tap on Settings > Tap on General.
Select Transfer or Reset iPhone > Tap on Reset.
Choose Reset Network Settings.
If prompted, enter the lock screen passcode to confirm it.
Wait for the process to get completed > Now, force reboot the iPhone to apply changes.
Please Note: This will reset configured Wi-Fi networks and passwords, cellular settings, VPN, and APN settings on the iPhone.
10. Perform a Factory Reset
You should reset all settings on your iPhone to forcefully clear out temporary system glitches or cache data issues. Resetting all settings should remove incorrect settings, corrupted saved data, etc which are related to the settings menu. This specific method should fix the iPhone Can't Hear Caller Unless on Speaker issue.
Go to the Settings app > Go to General.
Scroll down to the bottom of the page > Tap on Transfer or Reset iPhone.
Tap on Reset > Select Reset All Settings.
If prompted, enter the lock screen passcode to confirm it.
Wait for the process to get completed > Now, force reboot the iPhone to apply changes.
11. Visit iPhone Service Center
If none of the methods worked for you, then make sure to contact Apple Support or visit your nearest Apple Service Center to get technical assistance. Sometimes internal hardware damage or invisible physical damage to the earpiece on your iPhone might trouble you a lot. If your iPhone is under warranty, you'll get a repair or replacement for sure. Otherwise, you may need to spend some bucks to get it repaired if out of warranty.
That's it, guys. We assume this guide was helpful to you. For further queries, you can comment below.