iPhone comes with a sleek design and comes with advanced features which are now essential to our day to day lives. One of the most important features remains calling and messaging as a means of communication. However, there many be multiple instances where users will encounter unexpected error messages, including the "SOS only" error notification. When an iPhone displays the "SOS only" message, it typically indicates that the device is experiencing connectivity problems. Today, we will explore this issue in detail and will share some troubleshooting methods to fix the same.
If you see an SOS-only message on your iPhone's status bar, it can frustrate you for a while, but if you know the root cause of this issue and all the ways by which you can fix this you are always good to go. This error happens only when your iPhone is unable to establish a cellular network, and you see this message. In this state, your iPhone loses its ability to connect to the regular cellular network and is limited to emergency calls only.
This is a serious issue if you use your iPhone for calls frequently and your work life depends on it. But if you are facing this issue, you do not have to worry as this article will discuss all the possible solutions for the SOS-only error in your iPhone. We will also find the reason behind this error message on the iPhone.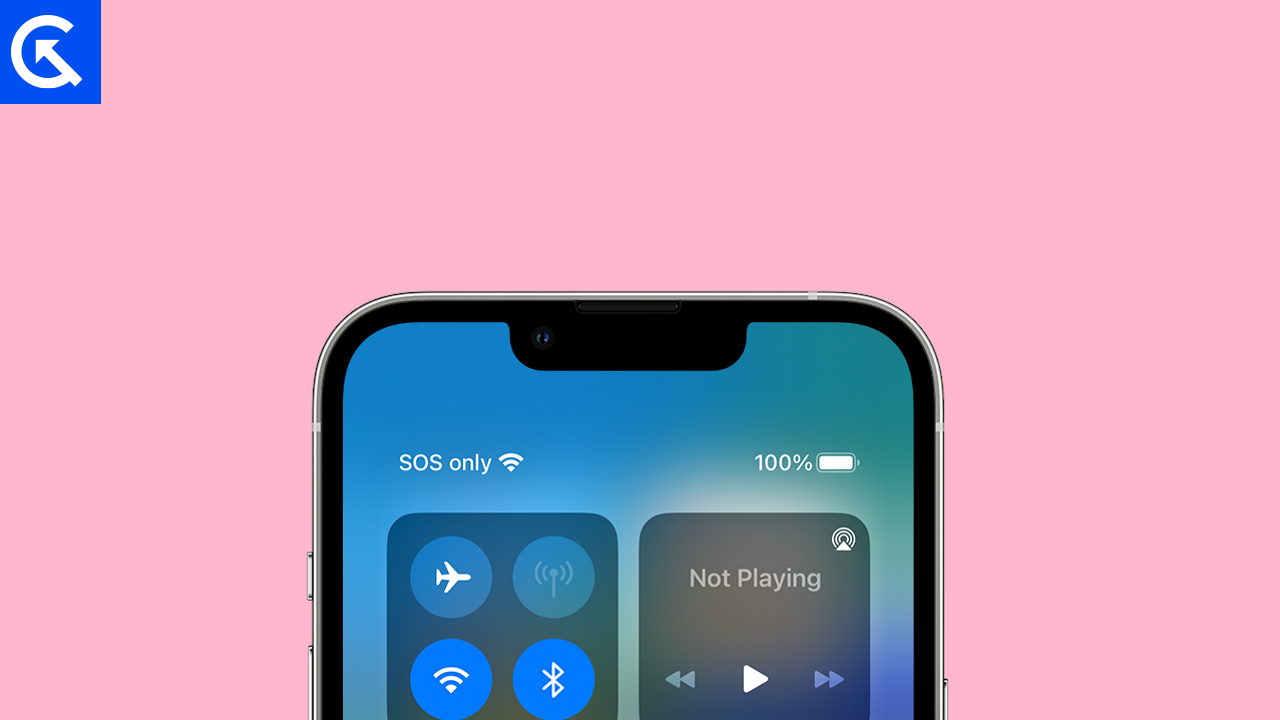 Why you are getting the SOS-only message on your iPhone?
There may be various reasons why you are getting the SOS-only message in your iPhone, here we will give you all the possible reasons why you are getting this error.
You are in a No Network area zone
Your Network Operator has no coverage in your area
There may be a Sim card issue – Your Sim card might be faulty, or the network server is down in your area
Your Device is out of date, and you need to update it to the latest version of the software available
You might be in airplane mode, and you are getting no cellular network
How to fix the SOS-only error message
There can be several reasons behind the "SOS only" error message on your iPhone. These include issues like a faulty SIM card, a software glitch, or an area wide network failure. If you are facing a similar issue, below are some troubleshooting methods you can follow to fix the SOS only error message on your iPhone.
Fix 1: Check for Network Coverage
The most efficient solution for the SOS-only message error is checking for Network Coverage. If you are in a remote area and your iPhone is not able to receive any signal from the cellular tower, you will get this error message on your iPhone. The best possible way to fix this issue is to wait for the area where you have better network coverage.
Fix 2: Reboot your iPhone
This is also a method that most people use frequently. If you are getting SOS only an error message on your iPhone, you can go to your home screen and restart your iPhone.To restart your iPhone follow these steps.
Press and hold the power button for a few seconds.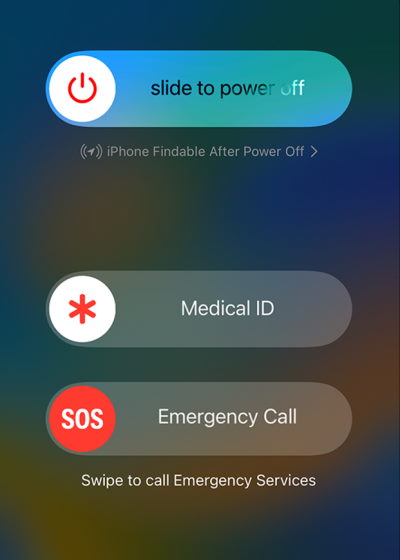 You will see a slide to power off the option.
Turn it On in a few seconds.
Fix 3: Turn On/Off Airplane mode
Doing this will do a soft reset to your Network. This will also check if you have accidentally turned on the flight mode or not. Follow these simple steps on your iPhone.
Swipe up from the bottom of the iPhone.
You will see an Airplane sign, tap on it and wait for the AIplane mode to turn on.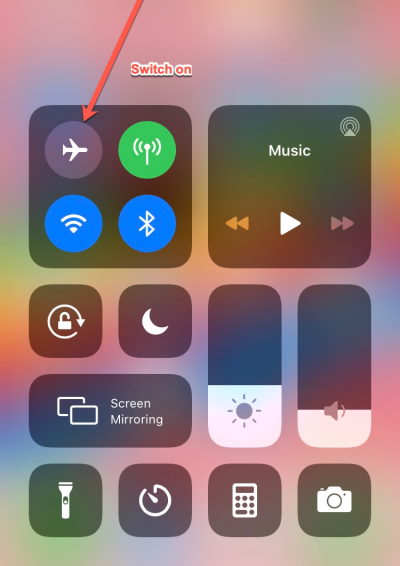 Wait for a few seconds and tap on it again to turn it off.
Fix 4: Re-insert the Sim card
This is a very simple yet effective solution to the issue you are facing. You can fix the SOS-only error message on your iPhone by removing your sim card and reinserting it. This is the most effective solution to any network-related issue. Just take out your sim ejector tool and remove your sim card and reinsert it again and wait for your iPhone to search for a signal.
Fix 5: Disable Data Roaming
Data roaming features let you use a different cellular network from the one you usually prefer. Go to the settings and turn off Data roaming on your iPhone. Just follow these steps.
Go to the settings on your iPhone.
Find cellular and tap on it.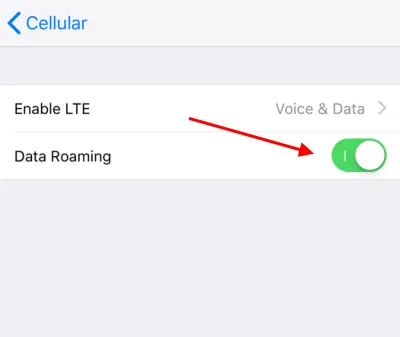 Tap on data roaming and turn it off if it is turned on.
Fix 6: Replace your Sim Card
The last thing you can do is replace your Sim card. If you are getting the SOS-only message that could mean your sim card is faulty and you need to replace it with a new one. Just go to the store of your carrier and ask them to replace the sim card. They will give you a new sim card with the same number. See if that fixes your SOS-only error on your iPhone.
Fix 7: Reset your iPhone
If everything fails, then there might be some software issue in your iPhone. Reset your iPhone to fix this issue. You have to keep in mind that this will erase all your personal data on your iPhone. Just follow these steps to reset your iPhone after taking a backup of your data.
Go to the settings of your iPhone.
Tap on General and go to reset.
Tap on erase all content and settings and follow the on-screen instructions.
Wait for it to get reset, and then Set up your iPhone.
Conclusion
This brings us to the end of this guide for What Does SOS Only Mean on iPhone and How to Fix It. Please note that the above methods should help you fix the problem in no time. If your work relies on communication and telephone calls then you need these fixes. But if you still face any connectivity issues, then it's better to connect with the iPhone customer service and ask for a solution there. Hoping that this guide was helpful.