Android Oreo or Android 8 allowed smartphone users with the flexibility of using custom themes on their devices. Not only themes, but you could also install custom overlays on specific applications and change the color of the user interface of the application. You just needed to run some ADB commands on your device using your laptop or desktop and give access to your device and voila! it was that easy. I myself personally on my Galaxy Note 8 used various substratum theme overlays (my personal favorite was the Swift Black overlay).
However, after the release of Android 9 Pie, Samsung killed this flexibility stating security issues. Moreover, it was done by Google and eventually made its way to Samsung Devices as they run on Android OS. Like most of the other Substratum overlay users, I was also very disappointed letting go of the black themes and overlays that I installed on all my applications. But, the OneUI brought with it a lot of new and great features with it, and the most promising one was the Night Mode. Yes, the one hand interface is also one of the best one but, the night mode feature has got the edge over the one hand operation feature.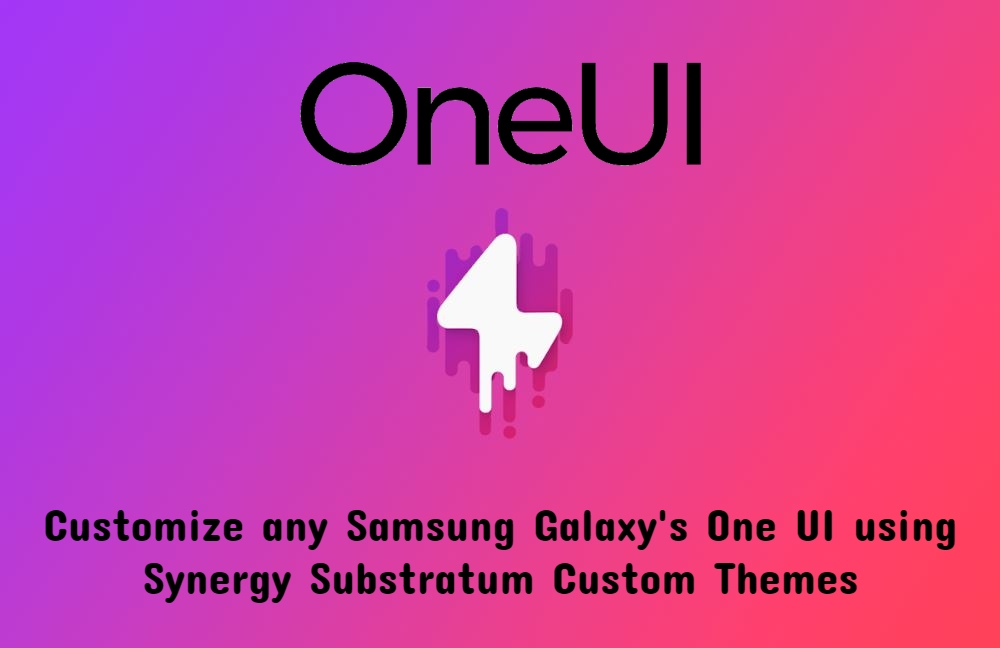 You could easily use these overlays on your Samsung Galaxy devices by rooting your device and then performing the same steps as you used to do before to get all the apps in black or any of the theme color. But, I never wanted to root my device and hence, waited for something like this (what I am about to share with you in this post) to happen. Yes, finally, we have an application called Synergy OneUI Theme Compiler, that lets you install overlays on your Samsung devices without the need of rooting your device. So, without further ado, let us get straight into the article itself;
What is Synergy Theme Compiler App?
A big thanks to Projekt Team for developing this application for Samsung devices and also a big thanks to XDA Developers for sharing this amazing app.
Synergy OneUI Theme Compiler is a rootless Samsung device theme compiler that lets you use any of the substratum themes on your device. Previously, as mentioned above, it was possible on the Android Oreo and Android Pie just blocked this overlay installation without root. However, with the help of the Synergy application, you can now install any of the supported Substratum themes on your device and use it to change the appearance of the UI of any supported application.
The application is available on the Play Store and is in early access mode and you can find some issues in the application which you can report to the developer for improvements. But, till now I have not found any issues with this application.
Customize any Samsung Galaxy's One UI using Synergy Substratum Custom Themes
Pre-requisites
Now before we head on straight into the article, here are the two applications that you would need in order for this process to work on your Samsung Galaxy devices.
[googleplay url="https://play.google.com/store/apps/details?id=projekt.samsung.theme.compiler"]
[googleplay url="https://play.google.com/store/apps/details?id=projekt.substratum.lite"]
Make sure that you have downloaded the above two applications. Also, keep in mind that you need to install the Substratum theme engine "Lite" version and not the original version of the application.
How to Install and Set-up the Synergy and Substratum theme Engine on your Samsung Device
First of all, this method does not require you to have root. So, chill and enjoy this application on your unrooted Samsung device.
Download the Synergy and Substratum Lite APK from the links given above.
Download any of the compatible themes from the Play Store. (My Personal favorite theme link: Swift Black)
Now, open the Synergy app and tap on Add Overlays button.
Since you have already installed the Substratum Lite app, you need to click on Substratum Lite.
Once you have downloaded the themes of your choice on your device, you will be presented a list of themes that are currently available on your device. Select the theme you wish to apply.
Now, one by one, select all the apps that you wish to apply the theme on. Moreover, make sure that you have all the applications updated on your device in order to avoid any compatibility issues.
Tap on Install Selected at the bottom of the screen.
Then, tap on the Build button which is under the red cloud on the Synergy application.
This step is important as before installing the themes, Synergy will ask you to install a theme from the Samsung Theme Store. Now, this is done in order to replace the OneUI files and create an entirely new theme.
Go back to Synergy app, and install and uninstall the apps that are prompted by the app.
Now, Reboot your device.
After rebooting is done, go to Settings >> Wallpapers and Themes >> Themes and tap on the Synergy theme (in my case it was the High Contrast theme). Apply the theme.
Again Reboot your device.
Now, once the device is rebooted, open the Synergy application and click the three lines on the bottom left corner of the screen. From there, tap on Night Mode Settings.
Install the app that is prompted.
Now, once that is done, enable the night mode on your device.
That's it! you are done.
Sample Images After Applying the Theme
Below you can find some of the images of the application that I used the theme on and applied.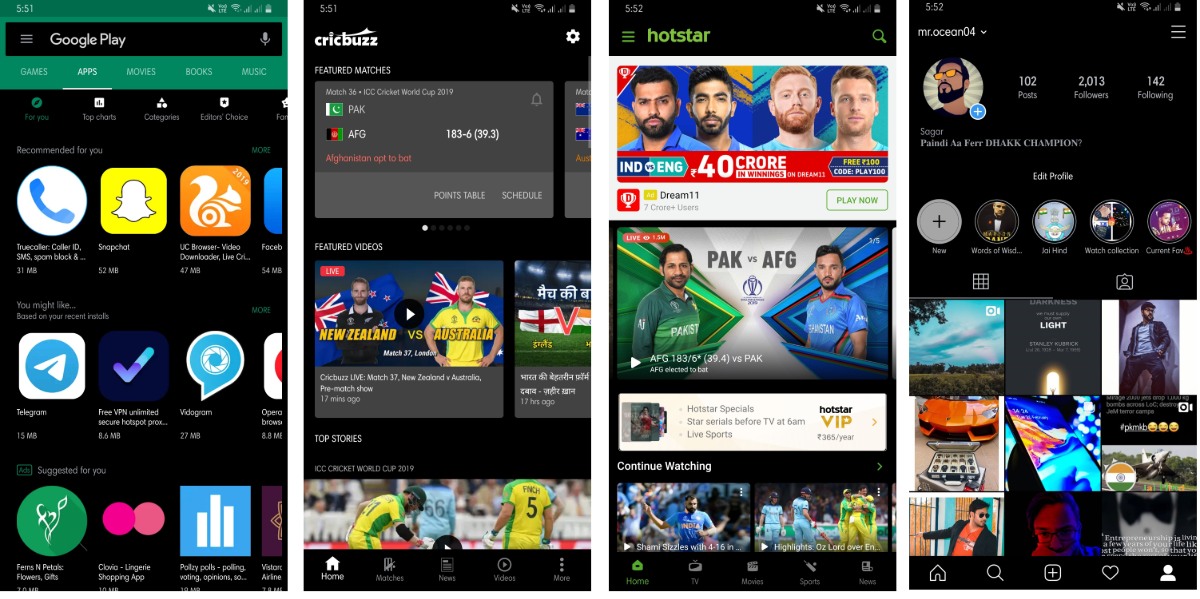 Best Themes and Overlays for Substratum
Here is the list of themes and overlays that in my opinion, are the best one available out there on the Play Store from Substratum Theme Engine.
[googleplay url="https://play.google.com/store/apps/details?id=com.brit.swiftblack.layers"]
[googleplay url="https://play.google.com/store/apps/details?id=flux.substratum.theme"]
[googleplay url="https://play.google.com/store/apps/details?id=com.brit.swiftdark.substratum"]
[googleplay url="https://play.google.com/store/apps/details?id=com.samsoft.linear"]
[googleplay url="https://play.google.com/store/apps/details?id=substratum.piereligio.bst"]
Conclusion
A big thanks to Projekt team for developing this application and also, XDA developers for sharing this amazing application. Please share with us your views in the comment section below. And, also share with us any issues that you have faced while following any of the above steps or during the installation of this application. That's it from my side in this article. Until the next post, Cheers!