Trying to be productive and Microsoft Teams notifications are troubling your attention continuously? Notifications are meant to give us important or urgent updates, but if you do not want to be disturbed, then its a great idea to customize Microsoft Teams notifications to be more productive and attentive for any client meetings at the same time.
Notifications can be very distracting if you are trying to be productive. These days almost every website and apps show you notifications, and Microsoft Teams is not an exception. There are some notifications that you don't want. Hence you would like to customize them. Teams show notifications for several activities, before customizing make sure that you know which notification you want and which you don't want.
In this article, we will discuss the steps that you should follow to customize MS Teams notifications. Since most of the people are still using the old UI of Teams, we will also mention steps for the old UI and the New UI. Along with that, we will also cover the steps to customize Teams notifications on your smartphone.
How to Customize Microsoft Teams Notifications
Since the launch of Microsoft Teams platform, there have been many changes and revamps. there are new privacy and notification controls on the latest version of Microsoft Teams. However, for your comfort, we have a guide for customising notifications on old UI as well as New UI of Microsoft Teams.
Customizing Microsoft Teams Notification- Desktop App – Old UI
Firstly, open up Microsoft Teams on your PC, then click on your Profile icon in Teams. It will be located at the top-right corner, from the menu select the Settings option.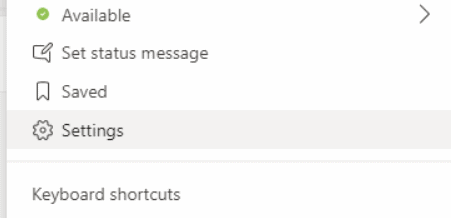 2) Now in the Settings, select the Notifications option from the left column. There you will be editing all types of Team notifications according to your preferences.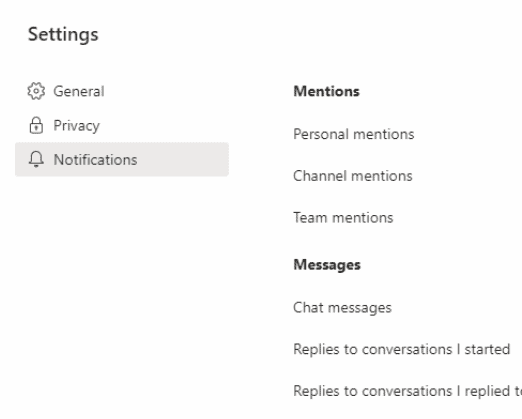 3) Now, just click on the Drop-down menu beside the notification that you want to customize and select the appropriate option. You can select the Banner or Banner and email option.
However, you can also turn Off a particular type of Teams notification by selecting the Off option. Even more, you customize notification to only pop on your feed by selecting the Only show in feed option.
Customizing Microsoft Teams Notification- Desktop App – New UI
1) Open up the  Microsoft Teams App on your Desktop and click on your Profile icon, then go to Settings>Notifications. Now, here to set email activity notification on or off click on the first Drop-down menu and select the appropriate option.
2) To customize the notification appearance and sound. Toggle on and off the Show Message Preview or Play sound for notification options.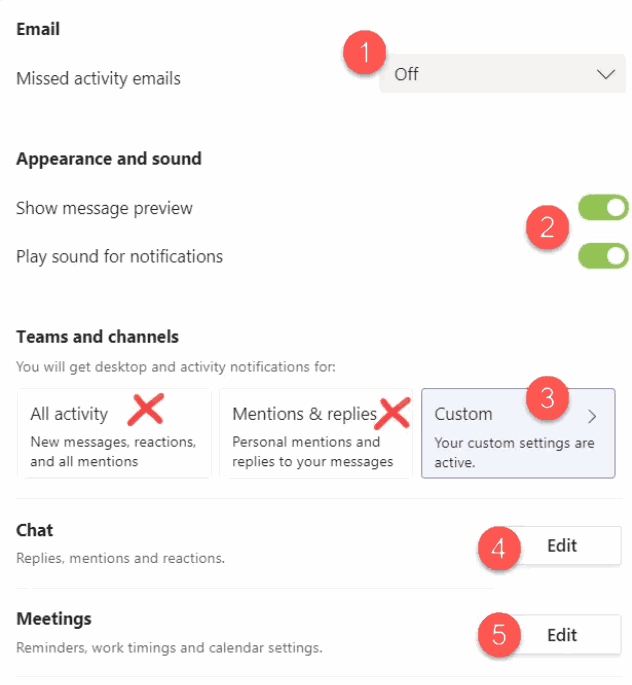 3) If you want to customize Chat, Meetings, People, and Other notifications settings at once, then hit the Edit button beside the category. Even more, you can customize the Tams channels Notifications by clicking on the Custom option.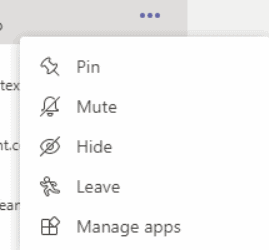 You can also on and off notifications for individual users, to do so you will have to click on the three horizontal Dots. Then select the Mute option if you want to mute the notification of that user.
Customize Microsoft Teams Notifications on your Smartphone
For smartphone users, you can only have two options to customize Team notification. Click on the three parallel lines to bring the menu their select Notifications.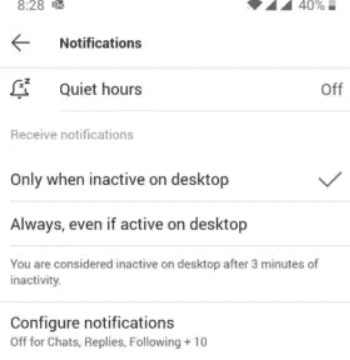 You can either select the Only When inactive on desktop or the Always, even if active on desktop option. Moreover, you can also customize notifications for Chat, Replies, etc., by going to the Configure Notifications option.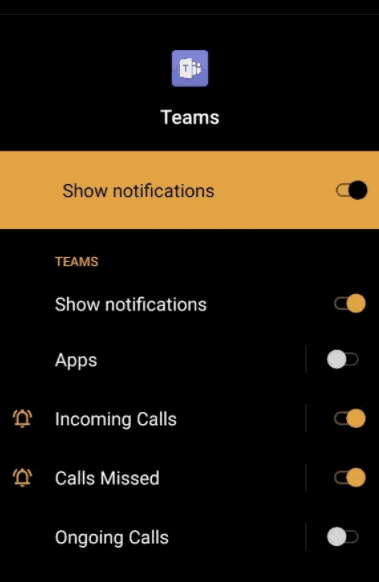 Another alternative method to customize Teams notification on your mobile is to go to the Teams app details. There select the Show Notifications option, and toggle on and off the option to customize Team notifications.
For iPhone users, Notifications of all apps are inside the Settings > Notification window. You can customise the settings for notifications there. You can turn off, or make them silent as well.
Conclusion
With smartphone and computers filling up with many apps, notifications are increasing exponentially. Such notifications can really clutter up and create unnecessary nuisance in a productive environment. So follow the above tips and reduce or completely eliminate and customize Notifications on Microsoft Teams. In case of any troubles, commend down below and I will there to help you out.