Four players play as Survivors in Dead by Daylight, trying to escape the savage Killer and avoid being caught, tortured, and killed by him. One player plays as the savage Killer, while the others play as the four Survivors. As third-person players, survivors can see their surroundings better and have a better sense of what is happening around them. It's always the Killer's turn to attack, and he's more focused on his prey in the first person.
It sounds easier than it is, especially when the environment changes each time you play; the Survivors' ultimate goal is to escape the Killing Ground without being captured by the Killer. However, as we know, the game was released back in 2016, and now it looks like it didn't manage to perform well on modern-day devices.
For example, several users recently reported that while updating the game, they get stuck on the Dead by Daylight Initialization error. This kind of error can't be overlooked. The good news is that we have some solutions to this Initialization error. So, if you want to try them, read this guide until the end.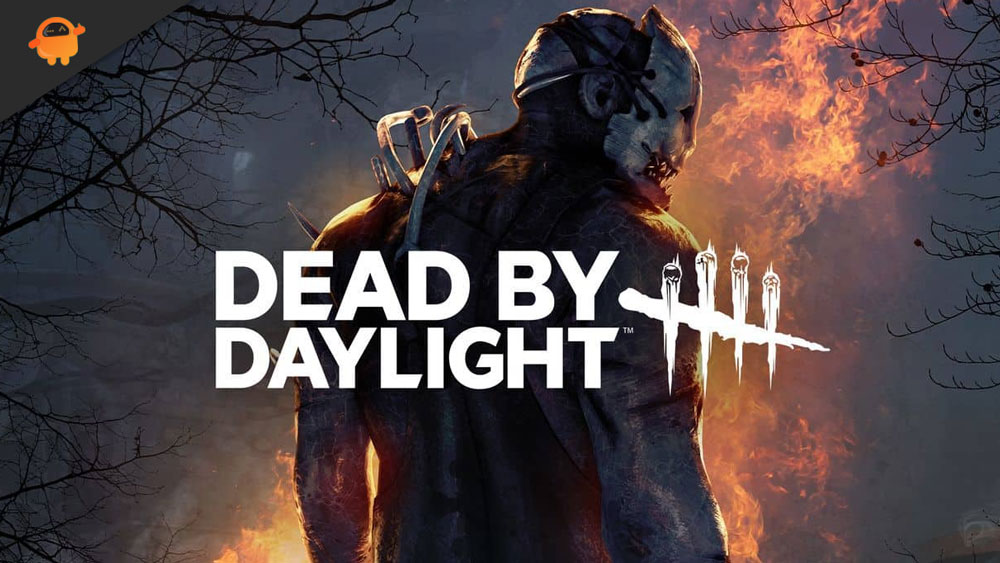 How To Fix Dead By Daylight Initialization Error
You can try the following fixes in order to resolve the Dead by Daylight initialization error on your PC or console. But, before you start following the fixes mentioned below, make sure that your device is compatible with the game or not. However, if you find that the game is compatible on your device and you are still getting the error, try these fixes:
Fix 1: Restart Your Device
After rebooting your device, the cache files are cleared, and the RAM is flushed. It is sometimes caused by damaged cache data stored for the previously stored game that Dead by Daylight initialization error occurs. This issue can only be resolved by rebooting your entire system.
Restarting your device and rerunning Dead by Daylight will let you know if the initialization problem has been resolved. The guide also contains other fixes that may help if the game continues to not work properly on the Epic or Steam launchers.
Fix 2: Verify Game Files Integrity
There is also the possibility that your game files may be damaged, which prevents your system from reading them. Reinstalling the game is unnecessary if you can repair the files.
It would be best to repair the files before reinstalling the game if you would like to reinstall it. If you do not know how to repair the system, follow these steps:
For Steam:
Navigate to the

Library

within the Steam Client.

Right-click

the Dead By Daylight game you wish to play.

Once that is done, click on

Properties

.

There you have it. You can now verify the integrity of the game files under

Local Files

by clicking

Verify Game File Integrity

.
For Epic:
Launch the Epic launcher and navigate to the

Library

.

By right-clicking or clicking the

three dots

, select the

Dead By Daylight

icon.

Select

Manage

from the drop-down menu.

After selecting your options, click

Verify

.
In this way, the damaged files will be automatically repaired once the game files are verified. If your PC is not connected to a stable internet connection, your game launcher will not be able to fix your game files.
Fix 3: Verify your credentials.
You must enter the correct credentials if you want to log into the Epic or Steam client. The Dead by Daylight initialization error has often been observed when users do not enter their account credentials correctly.
Please ensure you enter the correct ID and password to prevent unauthorized access to your Epic or Steam account. It is only possible to reset your password if you forget it; otherwise, you need to create a new account in order to play Dead By Daylight.
Fix 4: Delete Epic Game Launcher Web Cache
The Epic Games Launcher web cache should be deleted in order to prevent corrupted or outdated data from being stored on your system. Therefore, you must follow the steps below to perform this action.
Open File Explorer (This PC).

Locate Epic Games Launcher on C: drive using Windows Explorer. It is also possible to find the same on another drive if it is installed there.

You can access the AppData folder by going to the

Users folder >

Opening the

Username folder

.

From the Local folder, you can now access the

EpicGamesLauncher

folder.

Delete the web cache folder in the Saved folder. Additionally, if

webcache_4147

and

webcache_2157

exist, you may delete them.
All right, that's it. You can apply the changes immediately and restart the PC after making the changes. If you encounter any errors while playing Dead By Daylight, you can use the Epic Games Launcher.
Fix 5: Repair Epic or Steam Client
It may be necessary to repair the launcher if corruption or a persistent cache is preventing you from removing data from the Epic or Steam launcher on your PC; you may need to repair the launcher.
Open

Control Panel

.

To uninstall a program, click the

Uninstall a program

button.

From the list, locate

Epic Games Launcher

.

Choose

Repair

from the menu that appears. Follow the instructions to repair it.

After that,

right-click

Steam and select

Repair

.

Afterward, reboot your PC to apply the changes after the process is complete.
Fix 6: Check The Server
Have you checked if the game servers for Dead By Daylight work? Due to the Dead by Daylight initialization error, there is a high probability that the Dead By Daylight servers may be down.
However, how can you find out whether the game servers are down? Don't worry! To find out if there are other users who reported the same problem, go to DownDetector/DeadbyDaylight.
Additionally, you can follow Dead By Daylight's official Twitter handle if you want more accurate information regarding this, as the Twitter handle continuously updates its users with any ongoing events or problems with the game.
Fix 7: Check Your Internet Connection
You should ensure your PC's connection to the internet is working properly. The game may not be able to connect to the server or retrieve data if your internet connection is slow or unstable. Try connecting wirelessly to determine if the Dead by Daylight initialization error is related to the wired connection.
A slow internet connection can cause initialization errors caused by Dead by Daylight. This issue can be prevented by using Google DNS. You may also run a speed test on the Speedtest.net website to check whether your internet is working or not.
You should contact your ISP if you are experiencing network issues in your area when you are not getting the proper speed. Dead by Daylight's initialization error will automatically be resolved once the connection issue is resolved.
Fix 8: Reinstall The Steam Client
According to some Dead By Daylight players, Steam's client is reportedly at fault and can only be resolved by uninstalling and reinstalling it on a PC. A reinstall of the Steam client does not require deleting the SteamApps folder, unlike uninstalling it completely. Here are the steps you need to follow:
On the PC, locate the Steam folder.

Next, you should back up the SteamApps data folder.

Use

Win+I

to open

Windows Settings

.

Next, go to Steam and select

Apps> Apps & Features

.

After that, click

Uninstall

.

You can now log in to Steam using your credentials after reinstalling the Steam client on your PC.

When you have finished the installation, close the Steam Client and move the SteamApp data folder back to the installation directory.

Once Steam is launched, the game you previously installed will appear in your Steam library. Check if the initialization error for Dead by Daylight has been resolved by launching Dead By Daylight now.
Fix 9: Reinstall The Dead By Daylight
It is necessary to reinstall Dead by Daylight if you encounter an initialization error. Reinstalling your game may help, so it's advisable to do so. Your game data will be lost if you choose to perform this process. It's worth a shot if you don't mind that.
Fix 10: Contact Support
Are you still in the same situation? You don't have to worry! This issue can still be solved easily through one of the options you have available. It is very easy to get in touch with the Epic support team or Steam support team, whichever you are using. There will surely be some great fixes developed afterward for the Dead by Daylight initialization issue.
Also Read: Fix: Dead By Daylight Crashing / Not Working on PS4, PS5, or Xbox One, Series X, S
So, that's how to fix the Dead By Daylight initialization error. We hope that you find this guide helps you. Please feel free to comment below and let us know if you have any questions or queries.